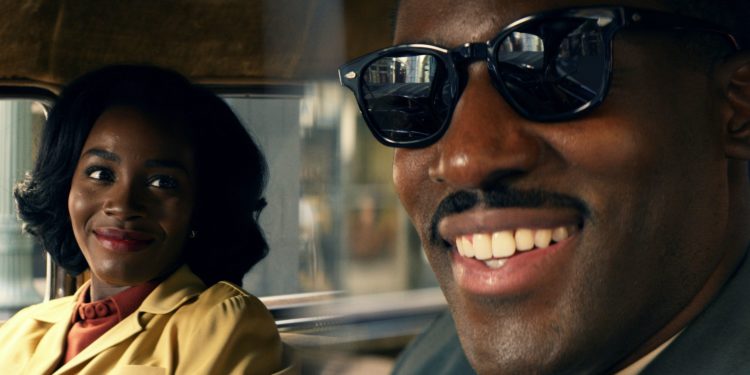 Born in West London, Ashley Thomas is of Jamaican and Dominican descent. He grew up in London and attended The BRIT School for Performing Arts. His entry into professional art was as an independent musician. However, in the early beginnings of making music, his career didn't take off as he had hoped, and he opted to take up odd jobs to survive. As a starving artist, Thomas worked as a postman for Royal Mail and a bus driver. Thomas' break came through 'Black Boys', a 2007 song. The song highlighted racism and attracted public attention due to the creative way the subject was portrayed, and its ban from television.
Following publicity that came from the song, Thomas was thrust into the limelight. He performed at the Love Music Hate Racism Rally in 2008 and had his music used in the film, Adulthood. His contribution to the film was due to the fact that he had sampled director Noel Clarke's work from a previous film. In 2009, Thomas released his first album, Catch Me If You Can. The album had songs such as 'Who Wants to be a Millionaire?', 'We Can Do Anything', and featured artists like Dappy, Jamelia, and Scorcher. True to Thomas' style, the album was just but an extension of his somewhat radical yet relevant beliefs.
In 2010, Thomas transitioned into acting. His first role was as Rager in Shank. Three months after the release of Shank, Thomas portrayed Smoothy in 4.3.2.1. Since 2010, Thomas has been steady on the hustle, appearing in films such as Brotherhood, The Man Inside, and 100 Streets. On television, he's made appearances on Black Mirror, The Interceptor, and Ice, and was cast as a series regular on 24: Legacy. In 2019, Thomas was cast as the lead in NYPD Blue, a pilot that never took off, and most recently, had his first leading role as Henry Emory on Them.
The Release Of 'Them'
On the 9th of April, Them was released on Amazon Prime. Set in 1953, the series tells the story of a family of color that moves into an all-white neighborhood as a result of the Second Great Migration. Slowly but surely, the once homely family comes face to face with evil. The concept was created by Little Marvin, who was also responsible for the script. Upon announcement of the series being ordered by Amazon, executive producer Lena Waithe had this to say: " Little Marvin's script stayed with me for weeks after I read it. He's written something that's provocative and terrifying." In July 2019, one year after Amazon made the announcement, it was revealed that Ashley Thomas would play the leading role, alongside Deborah Ayorinde. The rest of the main cast was officially revealed in October of the same year after production kicked off in July. The series format was designed like that of American Horror Story, such that different characters are set to be unveiled with every coming season.
Upon release, Them received varying reviews. On Rotten Tomatoes, it recorded a score of 61% on the Tomatometer and an audience score of 65%. Unfortunately for Them, 55% of the audience classified it as rotten. Critic Lucy Mangan of The Guardian was impressed by the series, and said: "What marks out this portrayal of '50s prejudice (not unworked ground) is that thanks to magnificent performances from Thomas and Ayorinde, you get a great sense of the cost to victims: the sheer amount of mental energy it takes to navigate a relentlessly hostile world, the consequent exhaustion, the constant abrading of the soul."
Thomas' Portrayal of Henry Emory
In an interview with In Creative Company, Thomas revealed his first approach towards any role he is afforded; stripping himself of his ego. " For me, stripping down the ego is important just for full respect of the character. Essentially, it's not about you and how you look on the camera, how you are coming across on the camera. It's about the character. So, I would strip away the ego just to make sure nothing of Ashley is being fed through this."
On how he interpreted his role as Henry Emory, Thomas acknowledged that he understood the unique experience of playing an African American character. To gear himself up for the role, he said: " I read a really important book called City Limits by Josh Sides and it was talking about The Great Migration from The Great Depression to the modern-day, and why that was really helpful was because it was specific to the story of Los Angeles. When I'm thinking of Compton, I'm not thinking Compton is an all-white neighborhood. Reading that book was helpful, speaking to people was very helpful and that's how I started to prepare for the role."
Most recently, through a post on Instagram, Thomas shared how he landed the leading role in the series. He posted a copy of the script, firmly pinned on what seemed to be a table by hand. His caption read: "Two years ago, I got the call that I had been offered the role of Mr. Emory in Them. I was in the lounge in LAX waiting to board my flight back to London, the day after my screen test, and my agent called and was like, 'Congratulations, you got the job'." Thomas further revealed that he'd had a serendipitous encounter with executive producer Lena Waithe a day before his screen test.
For Thomas, the fear of taking the screen test was largely driven by the role, and what it stood to represent. "I was crippling myself with fear because of the gravity of the part." Thomas wrote. Eventually, the Salvation actor pushed past what was drawing him back and landed his first lead in an American production. When he got the call, his family was the first to know. " Anyway, I got the call, then called my mum, dad and sis, and all the people that helped me prep for the screen test." Thomas ended his emotional piece on a motivational bit, urging his followers to never stop reaching for their wildest dreams. "If you're chasing your ting, keep chasing."