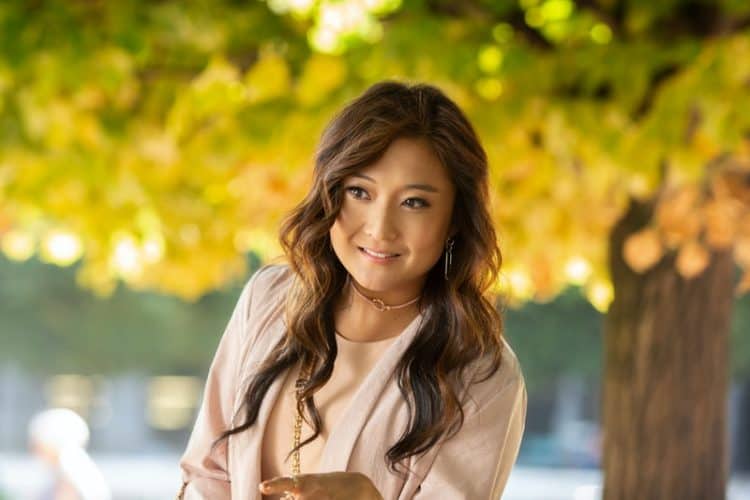 In the three years since making her TV debut, Ashley Park has been making lots of strides in her career. Her combination of talent and hard work has earned her some life changing opportunities and she's loving every minute of it. Many people will recognize her from playing Mindy Chen in the Netflix series, Emily in Paris. The role has introduced Ashley and her talents to people all over the world, and she's already building a strong fan base. Although she may have the poise and confidence of an industry vet, Ashley is just getting started and she's got a lot more to show the world. Keep reading for 10 things you didn't know about Ashley Park.
1. She Has A Musical Background
Being an entertainer is something that has always come naturally to Ashley, however, when she first began her journey as a performer, it wasn't as an actress. Ashley began taking dance lessons when she was younger ands he eventually started learning to play piano as well.
2. She Is A University Of Michigan Alum
Ashley is now based in New York City but she was born and raised in Michigan. She decided to stay close to home for college and attended the University of Michigan School of Music, Dance, and Theater where she earned a bachelor of fine arts degree in musical theater in 2013.
3. She Is A Cancer Survivor
When Ashley was just 15-years-old, she received news that instantly changed her and her family's lives. She was diagnosed with with a form of cancer called acute myelogenous leukemia and spent eight months staying in the hospital to be treated. She got the opportunity to have a wish granted by the Make-A-Wish foundation and she chose to take a trip to New York City and see plays on Broadway. Ashley credits this experience with sparking her interest in theater.
4. She's Been On Broadway
One of the reasons many people tend to think Ashley is new to professional acting is because her on screen resume isn't very extensive, but that's only because she has focused a lot of her energy on theater work. Ashley has appeared in multiple Broadway productions over the course of her career including Mean Girls from 2018 to 2019.
5. She Would Love To Work With Barack And Michelle Obama
In most cases, when an actor is asked if there's anyone they would love to work with, they instantly list another actor or a director. However, when Ashley was asked that question, she told Harpers' Bazaar that Barack and Michelle Obama are at the top of her life of people she really wants to work with.
6. You'd Be Very Surprised By Her First Celebrity Crushes
Can you remember your first celebrity crushes? Ashley Park can, and her first famous loves are rather surprising. During her interview with Harper's Bizarre she shared that Simba and Aladdin were her first celebrity crushes. She said, "I have a picture of me as a two-year-old with an Aladdin look-alike at Disney, and I have a little Simba stuffed animal. I was like, "Oh, my God, Team Simba, get out of here!" Those were my first crushes for sure. And there is a lot of real-people crushes, too, but…"
7. She Loves Fashion
Fashion and the entertainment industry may technically be two different worlds, but they overlap in a lot of ways. As someone who spends a lot of time in front of the camera, it makes sense that Ashley would also love fashion. She enjoys getting the chance to show off her personality through the clothes she wears and she has a great sense of style.
8. She Is Passionate About Giving Back To The Community
Helping others is something that has always been important to Ashley. While in college, she helped found the Michigan Performance Outreach Workshop which was designed to help "the youth of Southeast Michigan foster a life-long relationship with the performing arts." She was also involved with the Prison Creative Arts Project.
9. She And Lily Formed A Friendship In Real Life
It's not usually necessary to like the people you work with, but most people would agree that it's always an added bonus. Fortunately for Ashley, she and Emily and Paris' leading lady, Lily Collins got along very well and formed a friendship that has continued off screen.
10. She's Been Nominated For A Grammy
Ashley has accomplished lots of cool things throughout her career, one of which was being nominated for a Grammy Award for Best Musical Theater Album in 2016 as part of the cast of The King and I. Ashley was also nominated for a Tony Award for Best Featured Actress in a Musical for her role in Mean Girls.