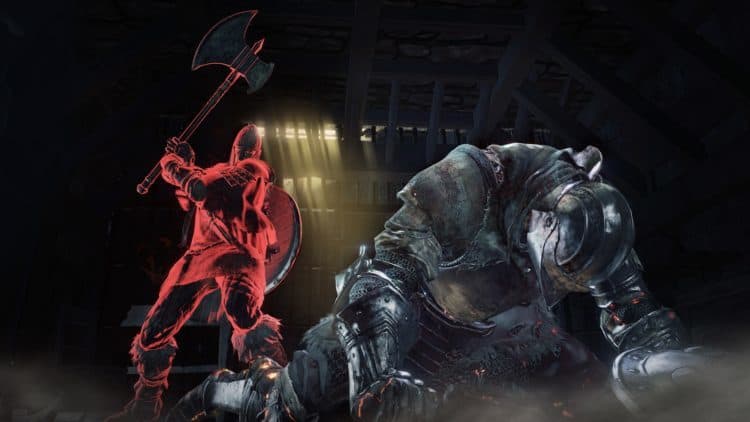 The exact definition of an action RPG can be more than a little nebulous. However, one useful method to distinguish action RPGs from other RPGs is that action RPGs tend to have real-time combat as opposed to either menu-based or turn-based combat. As a result, a fair number of action RPGs can blur the line between RPGs and other genres such as shooters. Here are our picks for five of the best action RPGs that have been made so far but are presented in no particular order:
Dark Souls
[easyazon_link identifier="B078YM9ZL5″ locale="US" tag="tvovermind00a-20″]Dark Souls[/easyazon_link] wasn't the first game of its kind. In fact, it wasn't even the first game of its kind from FromSoftware, seeing as how it was preceded by Demon's Souls. However, Dark Souls played a pivotal role in popularizing such games via a combination of its atmospheric feel, its challenging combat, and its excellent level design. As a result, it has inspired a number of follow-ups, with examples ranging from Bloodborne from the same game developer to the upcoming Code Vein, which can be described as an anime version of Dark Souls with vampires.
Deus Ex
A lot of people who recognize the [easyazon_link identifier="B00VQZOIAQ" locale="US" tag="tvovermind00a-20″]Deus Ex[/easyazon_link] name will recognize it because of the games centered around Adam Jensen. However, it should be remember that the series started out with the much-acclaimed Deus Ex, which blurred the line between RPGs and shooters to produce something that was so much more than the sum of its parts. With that said, the story of Deus Ex can seem rather outdated in modern times, seeing as how it was very much rooted in the conspiratorial feel at around the turn of the millennium.
Diablo II
There are some people would credit Diablo with starting up an entire sub-genre of action RPGs that are much more focused on hack and slash combat as well as looting enemies than most examples. However, [easyazon_link identifier="B00005BV7N" locale="US" tag="tvovermind00a-20″]Diablo II[/easyazon_link] made the list rather than its predecessor for the simple reason that it managed to be an improvement on its predecessor in all respects, which was a rather impressive feat to say the least considering how beloved Diablo turned out to be. Even now, there is still a significant number of people who choose to play Diablo II, which is mind-boggling considering that the game came out close to two decades ago.
The Witcher 3: Wild Hunt
[easyazon_link identifier="B01K6010FM" locale="US" tag="tvovermind00a-20″]The Witcher 3: Wild Hunt[/easyazon_link] is a reminder that outstanding action RPGs are still being made in the present. Like its name states, it is the third in a series of games based on The Witcher books, which have not just managed to make the game developer CD Projekt famous but also did a fair amount to raise the profile of the series outside of Eastern Europe. For proof of its success, look no further than the fact that a Witcher series is being developed for Netflix at the moment, which speaks volumes about what a lot of knowledgeable people think about the IP's commercial potential in the wake of the games.
Secret of Mana
[easyazon_link identifier="B0781VL8FW" locale="US" tag="tvovermind00a-20″]Secret of Mana[/easyazon_link] was the second installment in the Mana series, which started out as a sort of side story to the Final Fantasy series but proceeded to become something more with the second installment. For a lot of people, Secret of Mana was their introduction to action RPGs, combining a fair number of RPG elements with gameplay similar to that of the old SNES era Legend of Zelda games. Recently, a 3D remake of Secret of Mana was released, but unfortunately, it received somewhat mixed reviews in certain quarters.
Tell us what's wrong with this post? How could we improve it? :)
Let us improve this post!