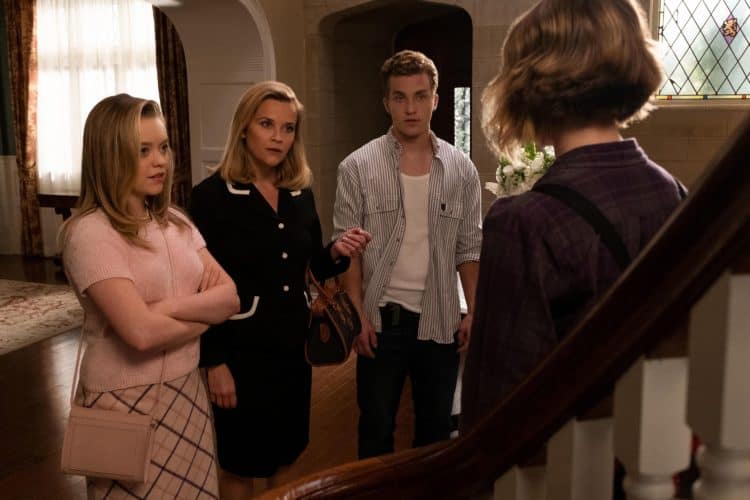 Every once in a while, there's a show that seems to take the world by storm. In 2020, Hulu's Little Fires Everywhere became one of those shows. When the series debuted in March of that year, the entire world was on lockdown due to the COVID-19 pandemic, and we were all looking for something good to watch. Little Fires Everywhere was the perfect thing. Based on the novel of the same name, the series was set in the 1990s and centered around two very different families whose paths happened to cross. The Richardsons were an upper-middle-class white family who appeared to be picture perfect. The Warrens, however, consisted of a single mother and her young daughter who were struggling to make ends meet. When the families entered each other's lives, they never could've imagined how many things would change – and not in a good way.
On top of having a great story, Little Fires Everywhere also had an awesome cast. Kerry Washington and Reese Witherspoon put on incredibly impressive performances. Additionally, the series introduced viewers to several talented young actors who had previously been relatively unknown. Although Little Fires Everywhere was a miniseries, lots of people couldn't help but wonder if there was going to be a second season. After all, the ending left the door open for some interesting possibilities. Plus, it wouldn't be unheard of for a mini-series to be extended due to its popularity. So, will that be the case this time? Keep reading to find out if we are ever going to get a second season of Little Fires Everywhere.
What's Next for Little Fires Everywhere?
Even before the first season ended, there were already lots of people speculating about the possibility of a second season. Unfortunately, however, there is currently no plan to do another season. During an interview with Vulture, showrunner Liz Tigelaar said:
"Personally, I would love to do a season two because this was the best creative experience of my life. My issue with season two is, I don't know how Elena and Mia ever come together in an organic way. We talked a lot in the room about how we're supposed to feel at the end about Izzy. How can we not be worried for her? But we also talked about the reality of the moment — that she probably would turn around after a few days and come home. So, yes, I do think there are stories to tell. But that's more of a spinoff than a second season. It's hard to say good-bye, but there's something about trying to extend it past its shelf life that I feel would dishonor what it was. It's hard to say that because I would love to work in that writers' room for the rest of my life."
That said, the series covered the entire arc of the book. If the series were to be brought back, writers would be tasked with coming up with an entirely new story. While this is certainly possible, it could end up being a very risky decision. Although the door on a second season hasn't been completely closed, it seems highly unlikely. Sometimes things are better off left alone, and Little Fires Everywhere is probably one of those things. It's better for the show to have one awesome season and be remembered fondly as opposed to lasting longer, but decreasing in quality. Also, as more time passes it will get even harder to get the cast together again.
Will There Be A Sequel to The Book?
In reality, the only way it would really make sense for Little Fires Everywhere to have another season is if Celeste Ng were to write another book. Since she is also one of the show's producers, it seems highly unlikely that the show would be able to move forward without her. At the moment, it doesn't appear that she has any plans to write a sequel, but there is still a possibility that could happen. When asked if she would consider writing a sequel, Ng said, "Everything I know about the characters in Little Fires Everywhere is in the book–I promise I'm not holding out on you. But with that said, maybe they'll come back to me for more of their story–never say never. :)" Even if we don't ever get another season of the show, it's nice to know that we could end up seeing the characters again on paper. For now, though, the Warrens and the Richardsons will continue to live on in the hearts of fans everywhere.
Tell us what's wrong with this post? How could we improve it? :)
Let us improve this post!