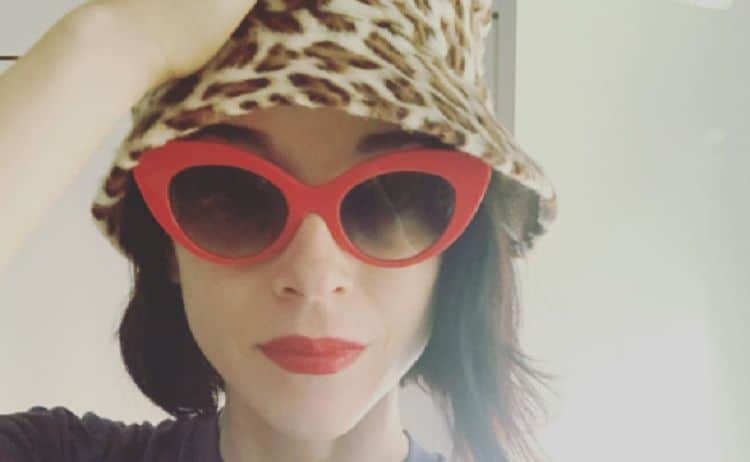 Known professionally as St. Vincent, Annie Clark has been performing under the name for almost 20 years. Her creative sound and unique persona has earned her recognition from countless people. Over the course of her career, she has earned two Grammy Awards and many people believe that there will be more in her future. Additionally, she has released six albums and her next project, Daddy's Home, is scheduled for release in May of 2021. Since Daddy's Home will be her first album since 2017, the anticipation is very high and St. Vincent's fans know that she won't disappoint. Here are 10 things you didn't know about Annie Clark AKA St. Vincent.
1. She's Always Been Obsessed With Music
St. Vincent fell in love with music at a very young age. She told The Guardian, "I was a 10-year-old fan of Pearl Jam and Nirvana, and I would've got into a fistfight defending them. Art mattered." Even though her parents aren't in the business, she has an uncle who was a touring musician who helped her get a behind-the-scenes look at the industry.
2. She Studied At Berklee
While it's true that St. Vincent has no shortage of natural talent, she has also undergone some formal training to perfect her craft. She attended Berklee College of Music in Boston, but she dropped out before earning her degree. Although dropping out of school is often seen as a poor choice, it was certainly the right one for St. Vincent.
3. She Teaches A Master Class
In addition to sharing her talent with the world through her music, St. Vincent is also sharing her knowledge with anyone who is interested in receiving it. She is currently teaching a Master Class on creativity and songwriting. Her class features more than a dozen lessons to help people tap into their creative side.
4. She Is A Very Private Person
Even after spending so much time in the spotlight, St. Vincent has always maintained a certain level of mystery. In an article from The Village Voice, fellow musician David Bryne said, "Despite having toured with her for almost a year I don't think I know her much better, at least not on a personal level. We're more relaxed and comfortable around each other, for sure. You could call it privacy, or mystery or whatever — I know a few isolated things about her upbringing, school, and her musical likes and dislikes — but it's nice that there are always surprises, too. "
5. She Supports The Black Lives Matter Movement
There are lots of celebrities who prefer to stay away from any subjects that could be deemed as political or controversial, St. Vincent, however, isn't one of them. She isn't shy about sharing her views when it comes to social justice matters and she is a proud ally in the fight to end racism.
6. She Believes That Sexuality Is Fluid
During her career, St. Vincent has had two high-profile relationships – both with women. However, she doesn't define herself as a lesbian or bisexual. In fact, she doesn't define herself as anything at all. She is a firm believer in the idea that sexuality can exist on a spectrum.
7. She's Struggled With Anxiety And Depression
Being famous is often a byproduct of having a career in the entertainment industry, but the spotlight can be overwhelming for a lot of people. Over the years, St. Vincent has dealt with both anxiety and depression, both of which went untreated for quite some time. She eventually started taking medication and believes it has tremendously helped her career.
8. She Has An Athletic Side
The arts are what St. Vincent has come to be best-known for, but apparently, there was also a time in her life where she was involved with sports. A throwback photo on her Instagram account revealed that St. Vincent used to play volleyball although it's unclear how long she played.
9. She's Not A Beach Person
Going on beautiful tropical vacations seems to be one of the best parts of being rich and famous, but surprisingly it's not really something that St. Vincent does. In addition to not being someone who vacations frequently, she also isn't someone who loves going to the beach. While talking to Vogue she said, "Let's be honest, I'm pale as a vampire. I'm not a beach person…"
10. The Title Of Her Upcoming Album Was Inspired By Her Dad
The phrase 'daddy's home' has become so widely used that many people probably didn't think much of it when they saw it was the title for St. Vincent's upcoming album. However, this daddy's home is much more than just a phrase to St. Vincent. The title was actually inspired by her father's homecoming after serving a prison sentence.