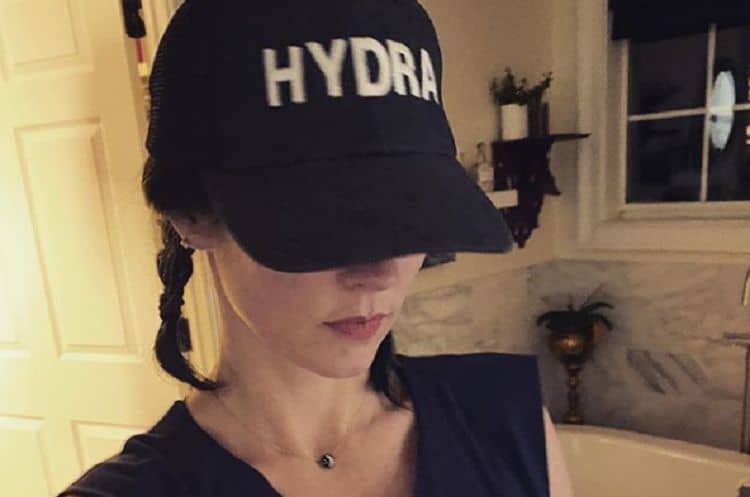 Being a music fan might make it possible for you to have heard of Amanda Shires since she's quite the talented individual and has proven this more than once throughout her career. While you might not have heard of her it might be time to look her up and take a listen, since her music is something that's rather powerful and carries a lot of meaning, something that speaks to the passion that she brings to her craft. It would seem that she's been drawn to this life since she was very young since not only is she that good, but she's been working on what she wants for a long time and seemed to know her path before she was old enough to really walk it. It's easy to be impressed by this since a lot us have to go through a kind of trial and error phase that sees us take up some things and then finally find the one thing that we're really good at. Amanda however managed to find what she loves to do and has been sticking with it for some time.
Here are a few things about Amanda you might not have known.
10. Throughout her career she's won several awards.
Amanda hasn't gone without being awarded in her career as she's managed to gain several accolades and proof that she's impressed the right people that can help to further her career. In fact she's almost won as many times as she's been nominated for an award.
9. She's very proud of being unique in her style.
Amanda enjoys being who she is and doesn't shy away from being the kind of person who does things her way and doesn't make an apologies for it. This includes just about everything she does with her life and while some might wonder at a few of the things she does, she's confident in her course and doesn't worry about what others think or say.
8. Amanda holds a masters degree in poetry.
There are a lot of degrees out there and it's hard to say that any of them are really useless since people tend to go to school because they choose to and the paths they choose are sometimes looked down upon for their decisions. But what really matters when it comes to a major is whether or not you can do something with it when all is said and done. Obviously Amanda had a clear idea of what to do with her degree.
7. She's not a big fan of flying.
A lot of folks don't happen to like being in the air for one reason or another and while she does manage to get on a plane now and again she still holds that she doesn't enjoy the trip since you can imagine she's just waiting for it to be over. Folks that have this kind of anxiety can't really be told the old chestnut that there are more car wrecks than plane crashes on an average basis since all they might seem to hear is the plane crash part of that sentence.
6. She does have a modest following on social media.
There are enough people that have decided to follow her career to make it known that she does have a worthwhile career, though it wouldn't seem to matter much since like a lot of folks it would seem that she uses social media as just another tool to spread the tale of her life.
5. Amanda is a strong, independent woman.
She makes no bones about who she is, what she wants, and what she's going to do to get it. Amanda seems to be the type of woman that is going to move full ahead without really worrying about someone else's opinion unless she absolutely has to, and while this might make her seem a bit overbearing to some people it does make her seem pretty strong and confident to others.
4. She procured her first violin when she was very young.
Amanda was about 10 years old when she obtained her first violin and as you can guess she kept at it for as long as she possibly could and is still one of the best in the business today. Those that think this is easy should probably try it first, you'd be surprised how hard learning the violin can be.
3. Amanda was on County Strong.
It might have been easy to miss her since she was primarily in the background and didn't receive a whole lot of focus.
2. She's a very family-oriented person.
Amanda happens to enjoy being a mom and a wife and is very dedicated to her family whenever she's around, though as you might guess she's kind of busy at times.
1. Her estimated net worth is around $7 million.
This is an amazing accomplishment for someone that is obviously known by a lot of people but is still kind of on the fringes. It's pretty obvious she earned every bit of it though.
Give her a listen, you might be presently surprised.
Tell us what's wrong with this post? How could we improve it? :)
Let us improve this post!