Alexander Dreymon is a lot more than a rising star in the entertainment industry. Best known for his portrayal of Uhtred of Bebbanburg in the hit historical drama series, The Last Kingdom, Dreymon has garnered a devoted fan base. His stellar acting skill coupled with his all-around charisma made him quite the leading man.
Now, of course, Dreymon's contributions to entertainment extend beyond his role in The Last Kingdom. He has proven to be artistic and talented on multiple fronts. So, without further ado here is a closer look at the man who embodied the 'Saxon-Dane'.
Early Life And Career Beginnings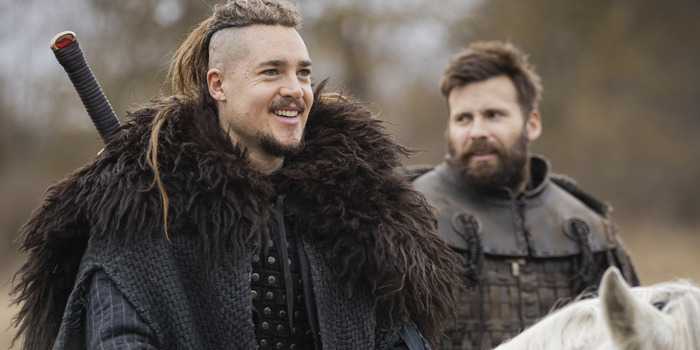 Born and raised in Germany, Alexander Dreymon's journey to becoming a rising star began with his early passion for acting. Growing up, Dreymon was drawn to the arts and knew from an early age that he wanted to pursue a career in acting. After completing his education, Dreymon decided to further hone his skills by attending drama schools in Paris and London. These formative years allowed him to develop a strong foundation in acting technique and prepared him for the challenges and opportunities that awaited him in his career.
Breakthrough Role In "The Last Kingdom"
Dreymon's breakthrough role came when he was cast as Uhtred of Bebbanburg in the hit historical drama series, The Last Kingdom. Based on Bernard Cornwell's "The Saxon Stories" novels, the show follows the story of Uhtred. He's a nobleman captured and raised by Vikings who later becomes embroiled in the battles between the Saxons and Danes. Dreymon's portrayal of Uhtred immediately captivated audiences, as he brought a perfect balance of strength, vulnerability, and complexity to the character. With his striking physical presence and intense performance, Dreymon effortlessly brought Uhtred to life. This went a long way to make him a fan favorite and earning him critical acclaim.
Alexander Dreymon's Portrayal Of Uhtred Of Bebbanburg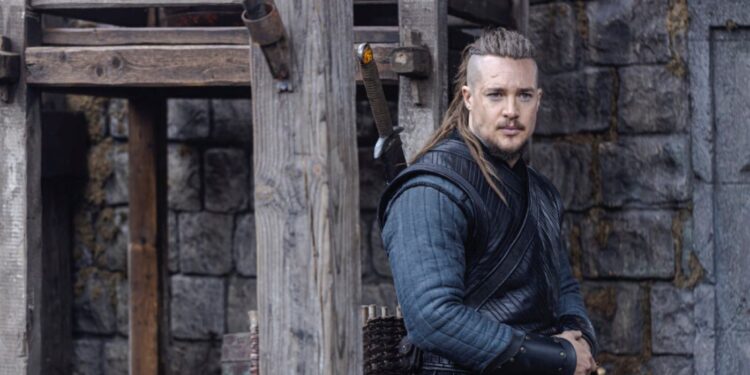 One of the reasons why Alexander Dreymon's portrayal of Uhtred of Bebbanburg is so compelling is his ability to capture the character's multifaceted nature. Uhtred is a complex individual, torn between his Saxon heritage and his Viking upbringing. It's safe to say that Dreymon masterfully portrays this internal conflict.
In the show, Uhtred is a fierce and skilled warrior, yet he also possesses a vulnerable side that Dreymon brings to the forefront. Through subtle facial expressions and body language, Dreymon effectively communicates Uhtred's inner turmoil and the weight of his choices. Furthermore, Dreymon's dedication to his craft is evident in his physicality on screen. Uhtred is known for his prowess in battle, and Dreymon's training allows him to convincingly portray the character's fighting skills and agility.
The Success And Popularity Of 'The Last Kingdom'
The Last Kingdom has garnered a dedicated fan base since its premiere. Much of its success can be attributed to Alexander Dreymon's captivating performance as Uhtred of Bebbanburg. The show's combination of historical drama, intense action sequences, and complex characters has resonated with audiences worldwide.
Another reason, the show has gained such popularity is its commitment to historical accuracy. The attention to detail in the sets, costumes, and storytelling transports viewers to the Viking Age. It further immerses them in a rich and authentic world. This authenticity, coupled with Dreymon's compelling portrayal of Uhtred, has helped the show stand out in a crowded TV landscape. It's no surprise that The Last Kingdom has also received critical acclaim for its strong writing and compelling storylines.
Alexander Dreymon's Acting Style And Versatility
One of the reasons why Dreymon's performances are so captivating is his versatility as an actor. He effortlessly transitions between moments of strength and vulnerability. Needless to say, this brings depth to his characters that resonate with audiences. Dreymon's acting style is marked by his ability to convey complex emotions through subtle gestures and expressions.
Even more, he has a natural charisma that draws viewers in and keeps them engaged. It doesn't matter if he's delivering powerful monologues or engaging in intense action sequences. Topping it all off is the fact that he's not just a dramatic actor. Dreymon has also done romance, horror, and even comedy. So, it's safe to say that he cannot be put in a box as far as his acting goes.
Alexander Dreymon's Promising Future In The Entertainment Industry
With his talent, versatility, and undeniable on-screen charisma, Dreymon has proven that he's not just another fleeting star. His onscreen prowess coupled with his versatility and drive will no doubt take him places. As Dreymon continues to take on challenging and diverse roles, his promising future in the entertainment industry is undeniable.