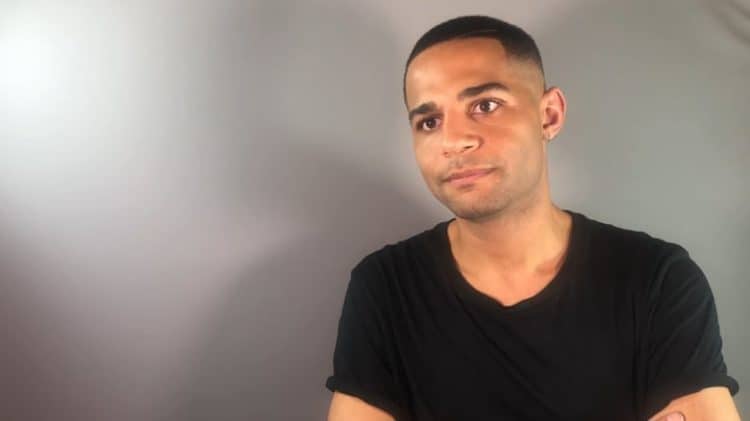 Alex Akpobome is an actor who is best known for playing the role of Ben in the new television series "Twenties." He is a fairly new face in the acting business so if you haven't' tuned into the series you may not be familiar with him. We believe that he has the potential to go a long way as an actor. He possesses some great star-qualities including rugged good looks and charm, with obvious acting skills. We didn't know much about the young actor either, so we started digging a little deeper to learn more. Here are 10 things that we learned about Alex Akpobome.
1. "Twenties" is his first major role on television
Landing the part of Ben in the new series "Twenties" was a stroke of luck for Alex. This is his major breakout role and the first time in his career that he has been cast in a recurring part on a series. So far, it looks like he's doing a great job.
2. He started acting in 2013
The part of Ben isn't Alex's first acting experience. He started his career in 2013 and was cast in a minor part for the film short "Milk Run" as Hector. This was followed by another small part as Duke in the short film "Behind the Fairy Tale: Cinderella," the same year. So far, Alex Akpobome has just 3 credits in his acting portfolio, but that will likely change in the near future.
3. He has a LinkedIn profile
Alex has listed himself as an actor on the networking site LinkedIn. We're not sure if he is still in the process of building his page or if he is keeping it simple. It's fairly stark and just lists the fact that he is an actor who lives in Los Angeles, California. We had hoped to find more information about his experience, education, and past jobs on the site, but nothing was listed. He further lists himself as being self-employed and provides a way to contact him by clicking on a link.
4. He has a college education
Alex attended Lamda in London, England. He spent 3 years at the school working on his bachelor's degree. While most four-year degrees take between four to five years to complete, he finished his in just three. What is even more impressive is that he also graduated from the institution with honors.
5. His unique appearance makes him portable as an actor
Alex Akpobome is of African descent. His appearance is listed as racially ambiguous and multiracial. This opens up more roles for him as an actor because he can fit into a variety of different characters. This is a big plus and it helps to avoid getting stuck in the rut that comes from being typecast. He is fortunate to be a handsome young actor on top of that.
6. He made it to Rotten Tomatoes
Rotten Tomatoes is a site that rates the performances of selected actors. It functions by sending out surveys to viewers about their approval of different films or series that an actor has performed in, then it calculates the overall score to share in report form. Most new actors who don't have a lot of credits in their portfolio are not listed on the site, so this is a good sign. Only one of his projects has been rated, but the score is high. Alex has been given an approval rating of 92% for his portrayal of the character Ben on the new television series "Twenties."
7. He's currently available to coach
Alex has an impressive college record and he is using his credentials as any savvy entrepreneur would. We saw that he is currently offering acting lessons for those who are hopeful and trying to get their start in the acting profession. He lists specific areas where he can offer expertise and training. His courses cover preparation for auditions, as well as actor coaching and filming. He charges $30 per hour and he is available for those who live in the Los Angeles area. His email and telephone number are listed on the site.
8. His Net Worth is Rising
Alex Akpobome is just getting his acting career online, but he's not doing badly. Although he doesn't have that much experience to his credit yet, he is active and promoting himself. His role in "Twenties" will no doubt open more doors for him in the future. He isn't the typical struggling actor though. We see that he is offering acting lessons to help supplement his income in the spirit of a true entrepreneur, but he is far from starving or going without. A quick investigation shows that he has a current estimated net worth of $400,000. While he's not yet a millionaire, he certainly has a good start if that is even one of his goals.
9. He is a private person
Alex is good at advertising his coaching lessons for aspiring actors, but he isn't keen on talking about his personal life. So far, he has maintained a low profile and doesn't share much about his family, or his personal life. It is unknown if he is dating anyone currently, or if he has had many relationships.
10. Alex Akpobome is a rising star to keep your eye on
Akpobome is just getting started in the acting business. Although he's not yet released much in the way of promotional information, his appearance on the new television series "Twenties" is sparking interest in his career. As his popularity continues to rise, so will a growing fan base and this is likely to result in more interviews and the release of more information about him. He is a rising star who has the potential to go far, so keep your eye on him.