Accidents happen in the world of filmmaking. That goes double for when scenes require physical interaction. Whether it's an epic boxing match or swordplay between two co-stars, there are ten actors clocked onset. Needless to say, they were seeing stars once their scenes were all said and done.
Granted, none of the incidents below were done on purpose, as it's just the nature of the business. However, it's interesting to know that there are a few hazards of the trade — even when it comes to acting. In that vein, here are 10 actors who were clocked onset by their co-stars.
1. Michael B. Jordan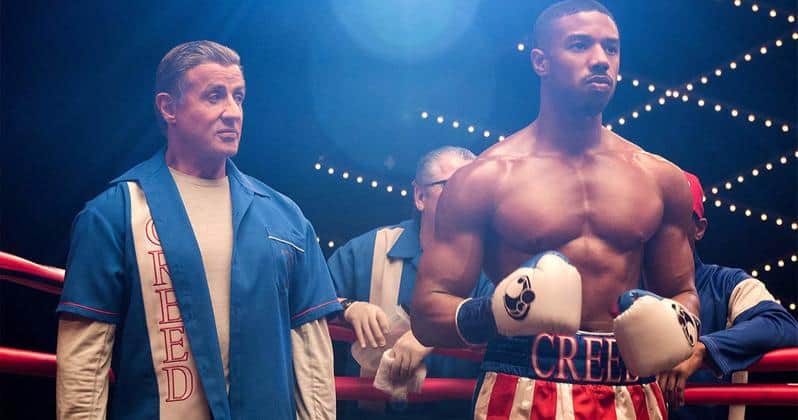 The son of Adonis Johnson still has some way to go before reaching the heights his father did in the Rocky series. Michael B. Jordan has become the face of the successful spin-off but also got knocked out stone-cold for real. Sylvester Stallone has spoken about the tradition in the past, noting that all stars of the Rocky films would always honor it. Back in the day, Dolph Lundgren actually punched Stallone in the face and sent him to the hospital for four days.
However, Jordan didn't get clobbered as hard as Stallone, but co-star/professional fighter Tony Bellew still had him seeing stars. The punch was designed to get a convincing slow-motion shot. But the first time, Bellew's glove landed in front of the camera, so they had to do another take. Needless to say, Jordan was kissing the ground after the second punch was all said and done. "I was definitely seeing stars… I was not all there. … It felt like I was in a car accident for like four days afterward." Jordan stated on The Graham Norton Show.
2. Tim Griffin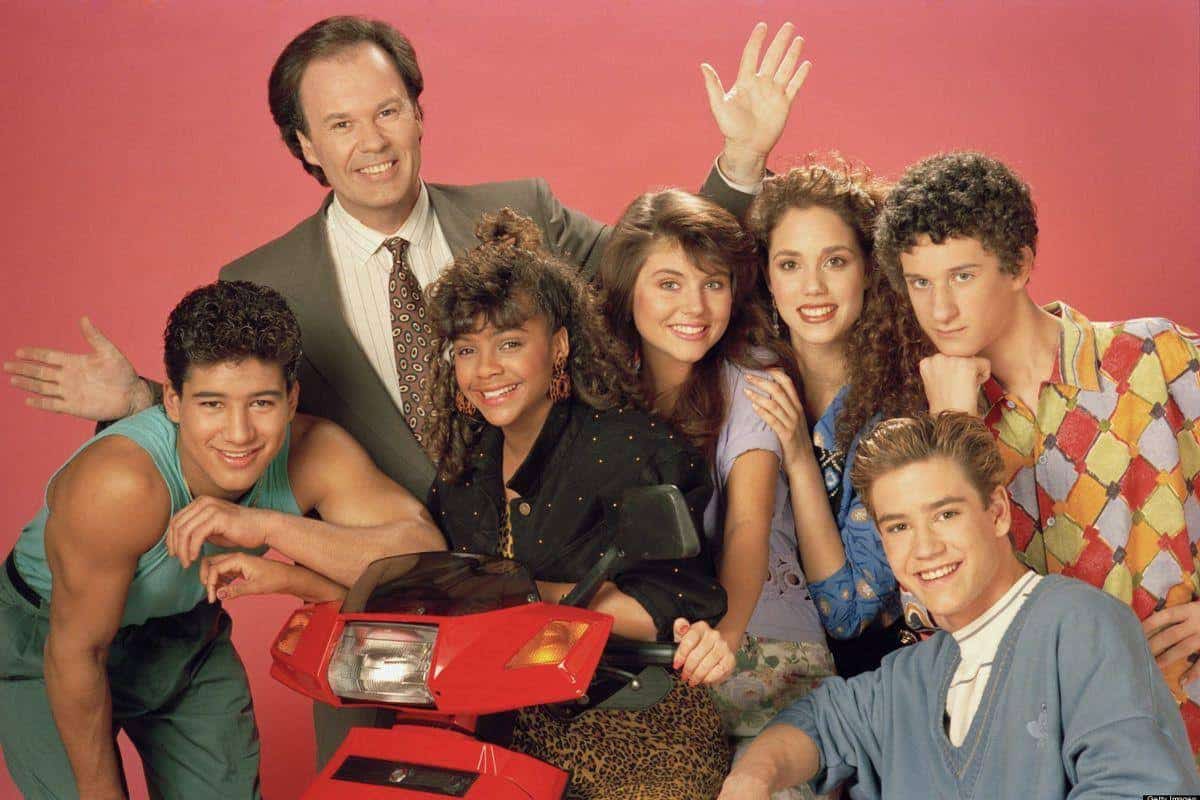 Tim Griffin's incident took place during the shooting of The Bourne Supremacy at the hands of the man himself, Jason Bourne (Matt Damon). The director of the second installment, Paul Greengrass, explained in the film's commentary that the fight scene itself didn't exactly go as planned. Greengrass revealed that Damon's flying fists connected to Griffin's chin, which knocked him out cold. When he came around, he said, "Did you get it on camera?" I thought he'd broken his nose or something because it was a hell of a whack, but it works. Made the scene look real."
3. Tea Leoni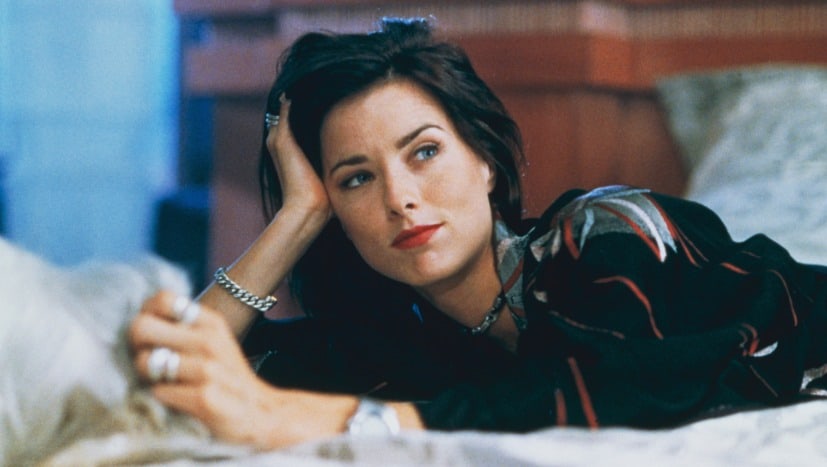 Bad Boys is one of the more popular entries in the Michael Bay catalog, and the first film saw Tea Leoni play Julie Mott. She witnessed her friend Maxine Logan get gunned down by a bunch of ruthless thugs. Altogether, Julie was part of some of the wild shenanigans that Marcus (Martin Lawrence) and Mike (Will Smith) got themselves into. One of those moments ended up seeing Leoni getting knocked unconscious.
During an interview with Movieline in 2000, the actress detailed the incident, which involved Martin Lawrence's stunt double cracking her with an AK-47, "I ended up in the hospital at one point. … It was the AK-47 under the jaw that got me. I wasn't on the proper mark when the stunt guy hit me with it. My Legs went over my head, and I landed flat on my back. Didn't have much memory at that point." Leoni also recalled Bay freaking out over whether she'll be able to finish the film.
4. Bernard Mariano
Bloodsport was an action dream for fans of the genre and Jean-Claude Van Damme. Many viewers of the feature remember Sadiq Hossein (Bernard Mariano), a Hong Kong descent who was recruited for the illegal fight tournament. Fight scenes are always risky, no matter the production, and that remains true here. Hossein was built as an unbeatable brute, but given the fact that this was Van Damme's film, the star was set to stop the unstoppable.
However, during one sequence, Van Damme's elbow connected with Mariano's jaw, and he passed out. "When we rolled the first take, [Van Damme] moved too fast." Mariano told the South China Morning Post, "My hand was resting on his shoulder, and at that moment, he was already moving back and caught me full on the jaw and split my lip. I passed out and was taken to the hospital and stitched up. The blood that you see in the movie is actually my blood." Sounds nasty, but these are the risks you take when fighting in an illegal tournament.
5. Tony Randall
When it comes to romantic comedies, Pillow Talk isn't on most people's 'Best of' lists. However, the 1959 feature is an enjoyable affair. The Michael Gordon production is about a playboy and an interior designer sharing a telephone line. In a nutshell, the two parties develop feelings for one another after Rock Hudson's character pretends to be a Texas rancher. In the midst of this budding romance is Jonathan Forbes (Tony Randall), who intends to charm his way into Jan Morrow's heart.
One scene had Forbes slap Day's character, and a daring warrior steps up to defend the young woman by punching Forbes. This knocks the young man out, and he slides down his booth seat. However, the timing of the punch was misjudged by Indrisano, who ended up decking Randall for real. Of course, the shot was too darn good for the director to leave it on the cutting room floor. So the incident made it into the final cut of the feature.
6. Cary Elwes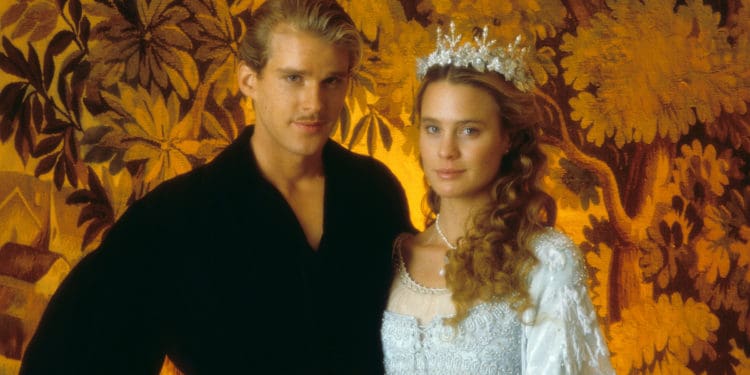 Even Aquaman had to take a few punches before saving the world. Before Cary Elwes voiced the legendary character in 2013, the actor played Westley in Rob Reiner's The Princess Bride. In one scene, Count Rugen (Christopher Guest) bashes the injured Westley with the tale end of the sword. However, the fake shot didn't look convincing enough on camera.
To get the desired shot, Elwes told the actor to hit him as hard as he could, "Because of the angle, we couldn't sell a fake blow well enough for the camera, so I told Guest to just hit me hard." Elwes stated in his 2016 memoir, As You Wish, "And this was no prop sword. So he bashed me on the head. And that's the last thing I remember. I woke up in the hospital." Hey, at least the shot looked good.
7. Stepin Fetchit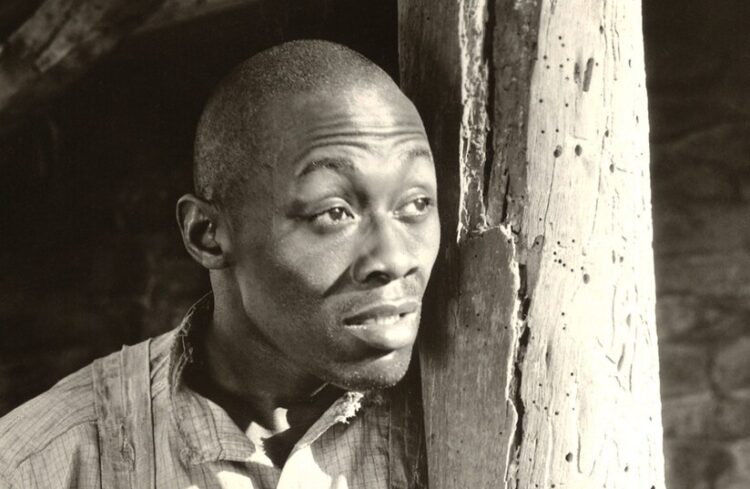 Racism was at an all-time high during the 1930s, and unfortunately, Stepin Fetchit suffered a damaging injury because of it. The actor was in a feature called The Virginia Judge, which is a story about said character and his resentful stepson. Champ Clark recalled the incident in his 2005 book, Shuffling to Ignominy: The Tragedy of Stepin Fetchit. Clark highlights how difficult the production was for the actor. What was reported in the Black press as a simple on-set mishap – 'Wild Pool Ball knocks Out Stepin Fetchit' – was, in reality, a general representation of white on Black racism.
The scene was supposed to see fair goers bombard Fetchit's character with baseballs in a county fair booth, but Fetchit recalls having a weird feeling about a certain actor, "This cat was supposed to throw a ball at me. A soft ball. I'm supposed to get hit and knocked out. It's a long shot, and I know how to get hit in the long shot to make it look good… And just before this cat throws it, something tells me, 'Don't take this ball.' But it was too late. It hit me dead on. It was a pool ball." Fetchit was unconscious after the strike, and taken to the hospital with a concussion.
8. Sylvester Stallone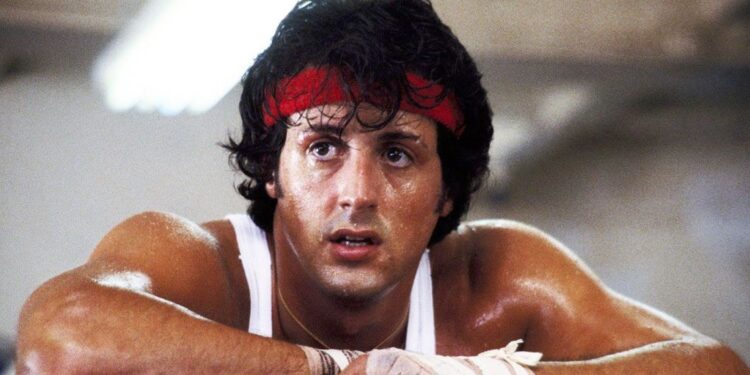 Earlier, it was revealed that Stallone had a tradition for every one of his Rocky movies. However, this incident was a case where the punch was an accident. This time, it was while shooting Rocky Balboa, the sixth entry saw the iconic figure return for one last fight. Rocky was at an all-time low in his life; Mason Dixon (Antonio Tarver) – a rising undefeated fighter – challenges him and Rocky surprisingly agrees to come out of retirement.
The incident that saw Stallone knocked unconscious is when Traver accidentally caught him in the head with a punch. At the time the two were shooting in a Las Vegas ring, according to The Guardian. Stallone collapsed, but the crew kept filming because they thought the veteran was acting. Soon, everyone realized that something was wrong and rushed Stallone to the hospital. As he recalls, the hit was actually tame compared to when Dolph Lundgren knocked him out.
9. Denzel Washington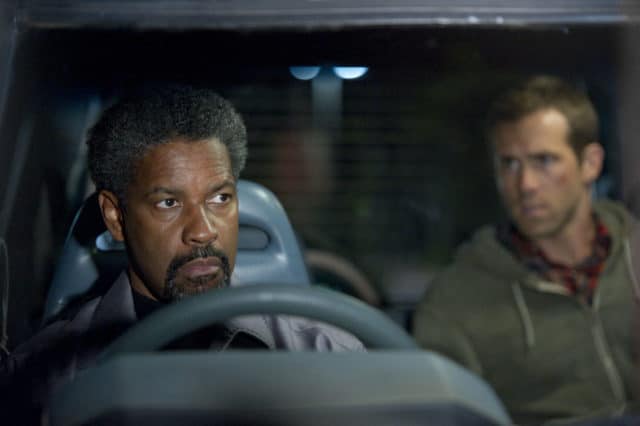 Denzel Washington is no stranger to playing tough characters. Whether it's a bodyguard on a rampage to a veteran CIA operative, he's a good fit. Given Washington's experience in the business, one could assume that crossing the actor would be a career-ending move. That was Ryan Reynolds' mindset after he gave the Academy Award winner a black eye while filming Safe House in South Africa. The incident occurred during a scuffle between the two actors in a car.
"I've never had a black eye in my life! There's a scene where I reach over to try to choke him while I have handcuffs on. We were flying around in the car." Washington recalls during an interview with NDTV movies. "It just happened that as I was reaching forward, he was flying back … and POW." The incident wasn't serious enough for Denzel to go to the hospital, but Reynolds did think his career was over."That was my early retirement. I've given Denzel Washington a black eye, and I should probably go home. It was weird to feel my face on fire."
10. Dave Bautista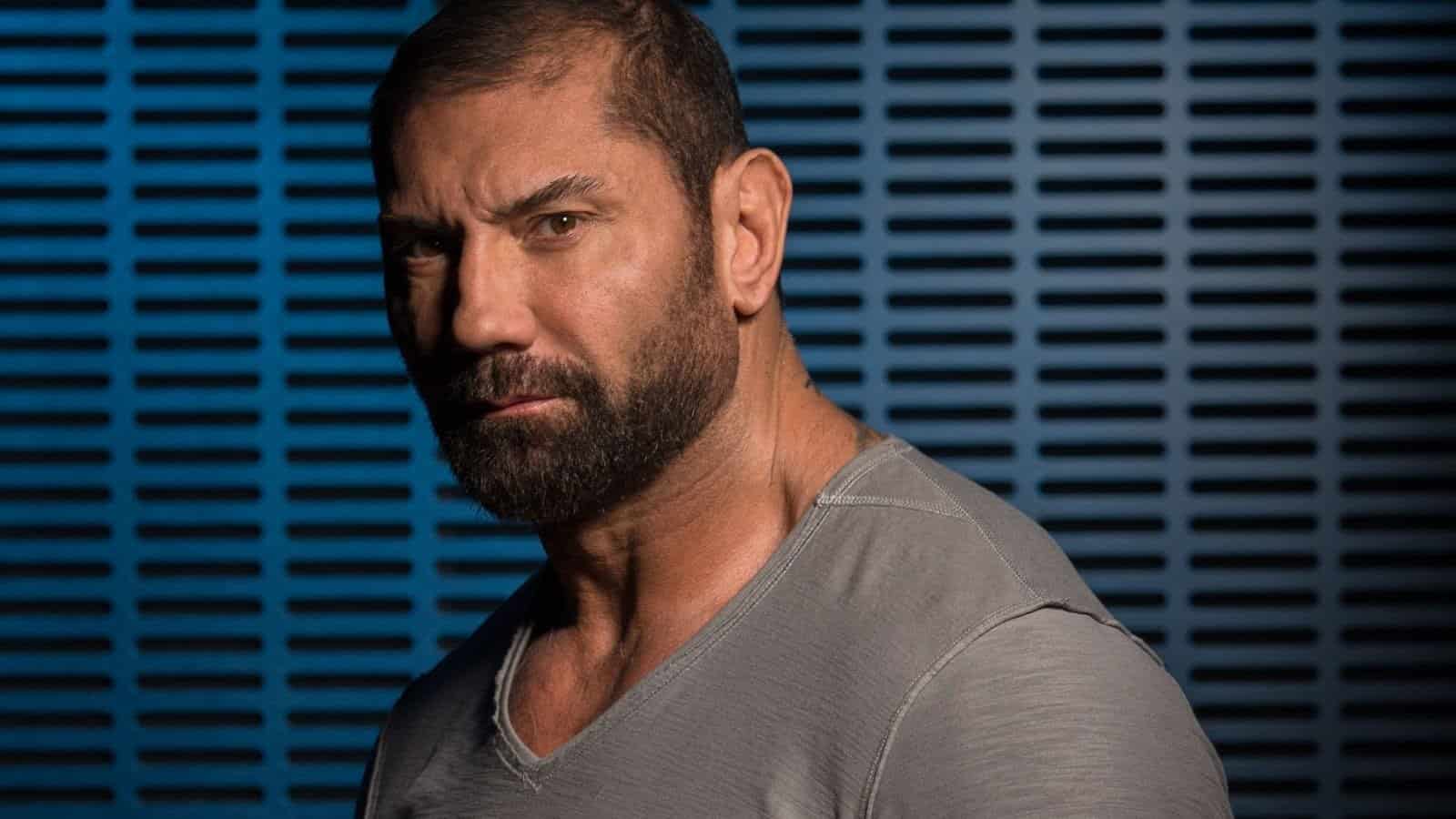 Dave Bautista was in the professional wrestling business for nearly ten years before making the transition over to films. Surely, the actor knows how to take a punch or two. But that didn't stop Daniel Craig from freaking out a bit after he broke the actor's nose on the set of Spectre. The incident took place during the fight sequence on the train, "I threw a punch and hit him on the nose," Craig said on The Graham Norton Show. "I heard this crack, and I was like, 'Oh God no,' and ran away. I thought he was going to come after me, but he was so sweet." Bautista simply put his nose back into position, and wasn't angry with the actor in the slightest, "He's a lot tougher than I am. I'll give him that," Craig said.