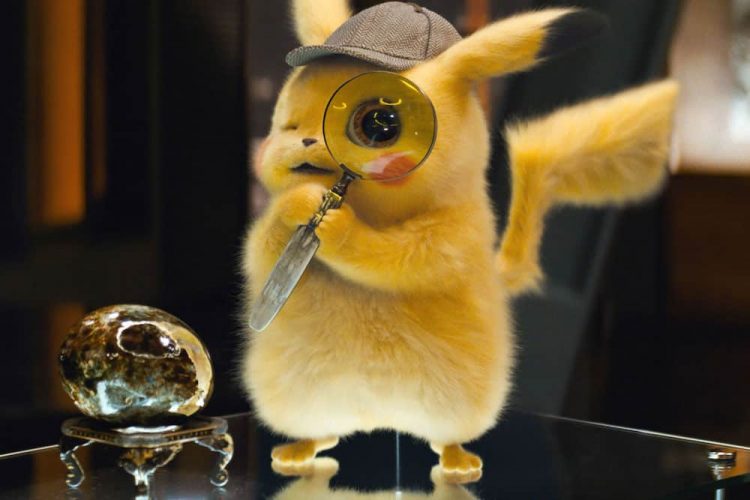 There's no telling when the next Pokemon movie will be coming out but according to those at We Got This Covered it's not bound to be connected to the Detective Pikachu movie that came out recently and could possibly be seen to focus on the Red and Blue saga. Anyone that's a big Pokemon fan will know what that means and will likely start getting excited since the opportunity to see their favorite characters in live action will no doubt be something that they'll start to anticipate in the coming days. Right now though it sounds as though the idea has been kicked around a bit and nothing else has been done on it, though the interest is high enough that it should be coming at some point, as long as any new work restrictions due to the continued threat of COVID-19 aren't too restrictive and can allow production to begin and continue at a good pace. Things are going to change obviously as people are still quite leery of the virus and the fact that it could become widespread once again if people aren't careful, but hopefully the entertainment industry will find a way to keep moving forward in order to push new ideas and movies that people are ready to see.
Detective Pikachu was definitely a bold foray into the world of live action for Pokemon since some of the creatures ended up looking like horrible science experiments gone wrong while others were about as perfect as they could be. The story was enjoyed by quite a few people as well so it's been proven in a couple of ways that Pokemon fans are ready to see live action versions of their favorite characters and will be ready and willing to pack into the theaters again. Whether or not that's going to happen any time soon however is a big question since a lot of theaters still aren't looking forward to opening their doors yet when it comes to virus, while those that are ready sound as though they're going to be very careful about who gets let in. If a person has a fever or even looks sick it's possible that they won't make it into some theaters, and the possibility of operating at only half capacity has already been discussed by many people. This might not affect the next Pokemon movie however since it's bound to be a while until it even reaches the production phase, while its release could be at least a couple of years out.
That's plenty of time though for Pokemon fans to wait and continue to follow their favorite franchise as the rumor mill will be grinding away relentlessly as always as new updates and ideas for the movie will be coming out fairly regularly since if people know anything it's that the buzz is usually appreciated when it comes to entertainment. And to be realistic it's not as though Pokemon is going to go out of style any time soon with new generations being born and being raised with the popular franchise. There's bound to be plenty of competition since there are other movies that are likely to be in development at that time, but the chances are that people will be turning out for this one when it finally starts to get close to the release date since Pokemon is one of the few franchises that's continued to surge forward year after year, its legion of fans proving that they're going to support whatever happens to the franchise. With live action already proving to be a success it's not surprising to think that this idea would be so popular. The realization that the bar will need to be raised again with the next movie however is more than evident since Detective Pikachu took things to a different level that a lot of people might not have been expecting and really turned a lot of people onto the idea of another live action Pokemon movie.
Live action and CGI have become a way of life in entertainment to be fair since practical special effects these days are still in use but they're not nearly as desired as a lot of the other high-tech effects that make a movie a lot more desirable in the eyes of the audience. Animation is still a popular medium but next to CGI it's kind of a toss-up between some people as to which is preferred since those that are a little more traditional in their thinking might tend to favor animation while those that are more modern will lean heavily on the CGI and live action aspects in order to support the continued expansion of technology as it brings to life a lot of fan favorites that might have otherwise been unable to be featured in anything but animation.
Tell us what's wrong with this post? How could we improve it? :)
Let us improve this post!