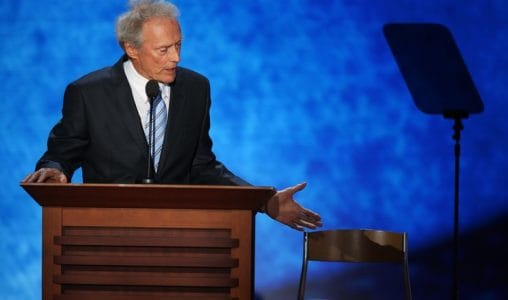 Earlier this week, I discussed an interesting wrinkle that had developed in the awards season runoff leading to the Academy Awards. The diametric opposition of historically liberal Hollywood to incoming United States president Donald Trump has already reached levels of hostility unheard of in recent history. Meryl Streep's Golden Globes speech taking the president elect to task is only the beginning of how the American film industry plans to express their disapproval.
The Oscars is the first step in cementing their stance against the incoming president. Some movies' award chances — namely Arrival, Fences, Hidden Figures, Loving and Moonlight — have drastically improved based on nothing more than having the right politics: whose anointment in California would send a strong message about the kinds of stories that are valued within the industry. The reverse, however, is also true: some films are facing an increasingly uphill battle because of what they are about and who made them.
Hacksaw Ridge — Mel Gibson's always been something of a sore subject in Hollywood. Undoubtedly a great filmmaker with a keen insight for elevating questionable subject matter above their baser foundations, his personal life — including accusations of domestic violence, homophobia and anti-Semitism — has long overshadowed his filmography. After a highly-publicized, anti-Semitic rant in 2006, he went into professional seclusion, only recently returning with Blood Father and Hacksaw Ridge a decade later.
Critics seem united in Gibson's first directorial effort in ten years being a great film, with many naming it one of the year's best. The question remains, however, whether Hollywood is willing to forgive him when they are unilaterally opposed to a similarly incendiary figure. Beyond that, there is a serious question about a film about a white-bread Quaker being persecuted by the everyday Joes he works with on the front lines for his hard-lined Christian beliefs holding its own against a dynamic field of more timely social dramas made by traditionally underrepresented filmmakers. Although still a dark horse, social tides are not likely to lift Gibson against his damning social record.
Nocturnal Animals — This was always going to be a hard sell with the Academy, even before the election. The voting members of the Oscars aren't critics: they're basically regular movie-goers who just so happen to work in the industry. They typically don't go for movies this dark and inaccessible.
Given the way that the election shaped up, however, there is no chance that we'll be seeing Nocturnal Animals up for the night's big award. Focusing on the violence and abuse done to a woman by her ex-husband, it hits a little too near the image of Trump looming menacingly behind Hillary Clinton in that final debate, when he started looking just unhinged enough to try anything he had to do to win.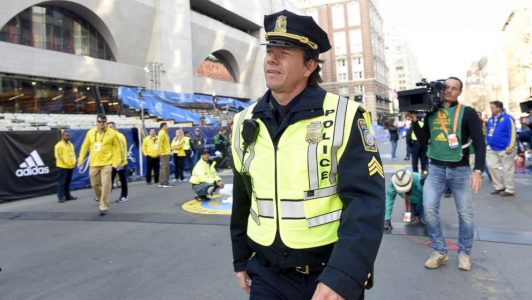 Patriot's Day — Depending on who you ask, this is either one of the best or worst movies of the year. And on paper, it has all the hallmarks of "Oscar bait." Based on the real-life tragedy of the 2013 Boston Marathon bombing, it follows Mark Wahlberg has a Boston police sergeant privy to all the major events surrounding the terrorist attack: including the deadly explosions, the police interrogation of the suspect's family and the manhunt for the men who committed the atrocity.
Among its more cringeworthy moments is when Boston police tell a woman they are interrogating that she has no rights. In a world where the soon-to-be president has proposed a ban on Muslims from entering the country and a registry of those already here, this take on a real-world tragedy is not going to fly with morally conscious Academy voters.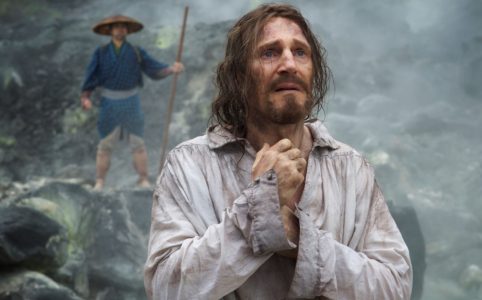 Silence — Like Eastwood, Martin Scorsese has been a consistently safe bet with the Academy votership in recent years. In the last decade-and-a-half, five of his films were up for either Best Picture or Best Director, including The Departed, which earned him is first gold statuette. In any other year, Silence, a decades-spanning passion project of the celebrated director's, would have been a major contender for all the award body's top honors.
The problem with Silence, however, is that its story — about a Jesuit mission to rescue a captured missionary who Japanese officials made publicly turn against his faith — rings a little false in the weeks after Trump's ascension to the White House. The film doesn't just take place in a contentious period of anti-Christian colonialism in Japan, but it follows the invading missionaries instead of the Japanese people that they are imposing on. Add to that its general inaccessibility — including long stretches bereft of any musical score — and it doesn't quite sound like something that the Academy will turn to in February.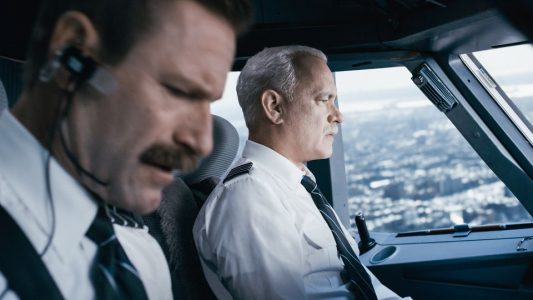 Sully — Like Gibson, Clint Eastwood is an exceptional filmmaker able to separate himself from the pack not only through his lean, no-nonsense films, but as his position as one of the few stalwart voices of conservatism in America's hard-left film industry. Virtually everything he has helmed this century has gone on to garner serious awards consideration. Two of his films have gone on to win Best Picture — Million Dollar Baby and Unforgiven — and netted him an additional win for Best Director (for Million Dollar Baby).
Despite his unquestioned success with the Academy, he has becoming increasingly vocal about his politics in recent years: notably talking to an empty chair at the 2012 Republican National Convention that he insisted was President Obama that came off like Grandpa having a "senior moment" on national television. Compounding the issue is the fact that Sully wasn't even that good. It was a solidly crafted, perplexingly arranged story that made the unfortunate decision to vilify government regulatory bodies whose expressed purpose is to safeguard American citizens in the air. It seems like a safe bet that the Academy will let Eastwood rest on his laurels this year and find better, timelier movies to consider instead.
Tell us what's wrong with this post? How could we improve it? :)
Let us improve this post!