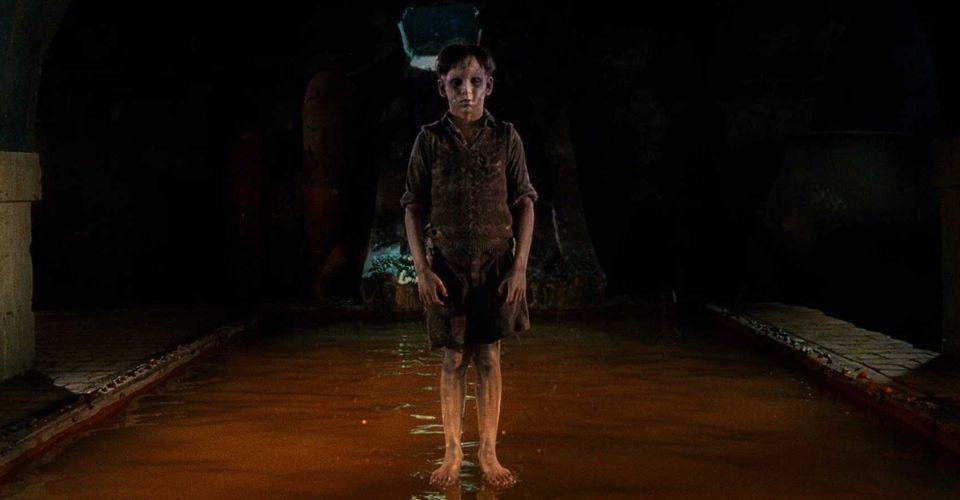 Normally, the Criterion Channel would not be a Halloween go-to streaming service. Their focus has always been on respectable, older and mostly non-American films, after all, and the stalwarts of "good taste" rarely stoop so low as to acknowledge, let alone shine a spotlight on, the horror genre. That's not to say that great horror movies don't exist (I literally wouldn't be here if that was the case), but that they so often go overlooked by the film intelligencia. For October, however, the Channel has pulled out all of the stops to ensure that they are well-stocked with all of the gruesome, ghastly and all-around ghoulish horror movies that you could hope for, making this a uniquely perfect time for so-called "mainstream moviegoers" to get in on the single greatest streaming service on the market.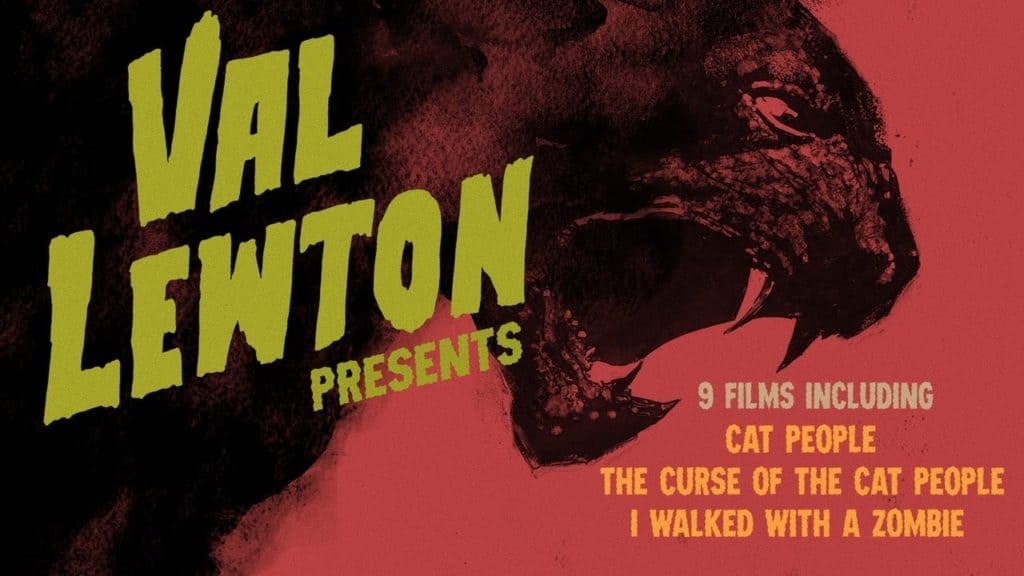 Cat People (1942) – When it comes to old-school scares, most people's knowledge of the horror genre begins and ends with the Universal Monster movies of the 1930s: beloved classics like Dracula (1931), Frankenstein (1931), The Mummy (1932) and The Invisible Man (1933). Maybe they've also seen a German Expressionist film like Nosferatu (1922) or maybe they've seen one of the atomic-age sci-fi terrors like Them! (1954), but, as a general rule, outside of hardened genre afficionados, very few movies before, say, Psycho (1960) or The Texas Chainsaw Massacre (1974), are put on regular rotation. That is such a shame, too, because there is a treasure trove of terrifying tales to be found in the early days of the Studio System just waiting to be discovered. Even when pitted against the legendary likes of the Universal Monsters, Val Lewton's run of horror films at RKO in the 1940s remains one of the great, unimpeachable stretch of films in the genre's storied history. Incidentally, the best of these films is Cat People, a unique and psychological twist on the typical werewolf films, here following a virginal young woman who believes that if she becomes sexually aroused she will transform into a vicious panther and kill whoever is near her (a prospect that the film itself is quite coy with, always intimating it as a possibility without ever actually committing to it as an absolute fact). The result is a transfixing tale of anxiety, repression and self-doubt that stands out among most of the psychologically inflexible features of its time.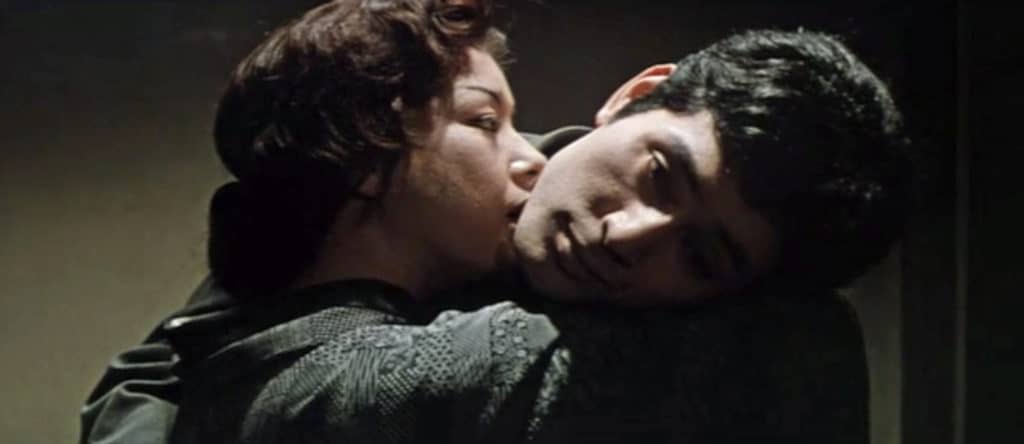 Odd Obsession (1959) – Part of an inspired horror double feature with the British classic Peeping Tom (1960), this rarely seen and darkly comic Japanese thriller is the perfect supplement to the season's usual suspects of masked slashers and ghoulish hauntings. Exploring the intersections of love, jealousy and rage through the lens of an impotent, middle-aged man and his intimidating young wife, Kon Ichikawa – who is perhaps better known to English-speaking audiences for his work on the 1988 film Milo and Otis – brings us this nuance portrait of psychosexual torment that is generally unlike anything else being produced in Japan at that time.
Kuroneko (1968) – When you think of J-Horror, chances are that the first thing to come to mind is a slew of late 90s / early 2000s horror movies that oftentimes lashed out against the constraints of East Asian society, expressed acute anxieties over the emergence of digital technologies and featured ghosts as literal vengeful specters of Japan's left-behind, analog past. The thing is, though, that this is hardly the nation's first foray into the horror genre, or even this fairly specific strain of horror films. After the initial post-War, post-Occupation boom of the Japanese film industry in the 1950s that brought international attention to filmmakers like Akira Kurosawa, Yasujiro Ozu, Kenji Mizoguchi and Mikio Naruse, the industry experienced a "new wave" of young, iconoclastic filmmakers with much more radical ideas of what Japanese cinema ought to be. This, in turn, led to a string of high-profile and internationally revered horror features like Kwaidan (1964), Onibaba (1964) and Kaneto Shindo's mesmeric Kuroneko. Telling the story of malevolent female spirits' seeking revenge against hapless Samurai in medieveal Japan, Kuroneko is a hauntingly poetic and gorgeously shot film that predicts much of what J-Horror would eventually emerge as by the end of the century.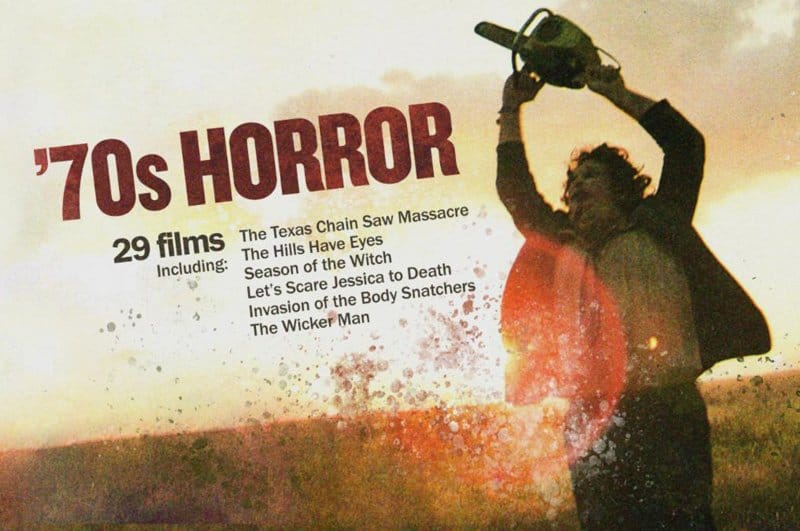 Invasion of the Body Snatchers (1978) – The centerpiece of the Criterion Channel's October lineup is a sprawling, 28-film collection of 1970s horror films. It is a truly staggering assemblage of classic and obscure genre films from that meteoric period in North American cinema, featuring everybody from George A. Romero, Tobe Hooper, Wes Craven, David Cronenberg and Larry Cohen. An exemplar of 1970s paranoia, the Philip Kaufman remake of Invasion of the Body Snatchers has been considered the definitive version of the 1950s-emergent story for generations of young cinephiles. Featuring an A-list cast and thoroughly modern sensibilities, the film successfully marries the disillusionment of the decade to the decades-old story of alien replicants infiltrating the very heart of America.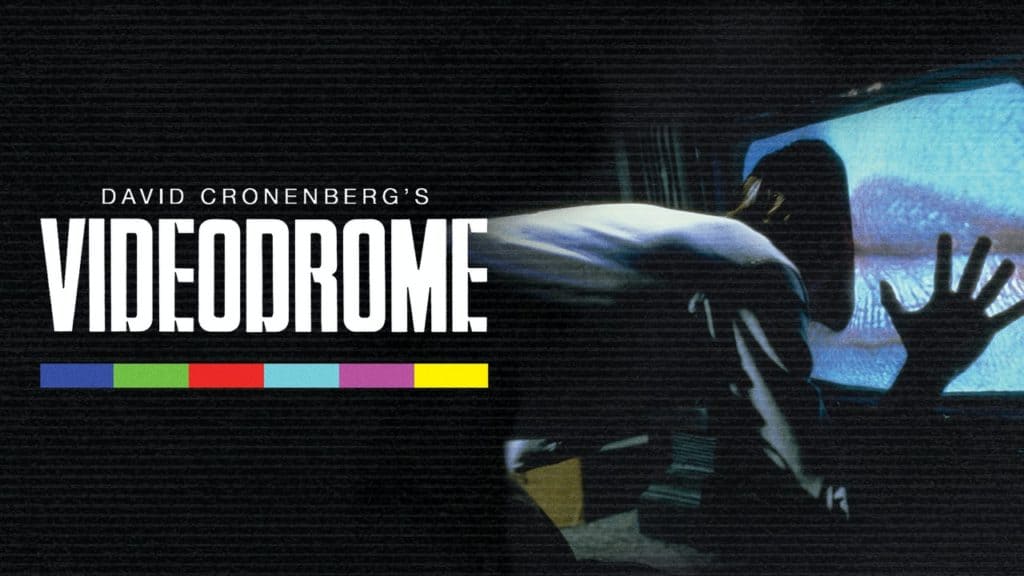 Videodrome (1983) – Renowned as the master of body horror – so much so that the phrase Cronenbergian has become synonymous with the subgenre – Canadian auteur David Cronenberg (along with sister Denise Cronenberg) produced many of the most visually distinct and viscerally unpleasant horror movies of the late 20th century. His early, government-subsidized work in particular proved to be a point of constant fascination the world over for how he wove themes of bodily autonomy, femininity and primal sexuality into tales of abject terror and physical transformation. The Criterion Channel offers a number of early Cronenberg films as part of its monolithic '70's Horror collection – which includes films like Rabid (1977) and The Brood (1979) alongside generally more familiar features like Black Christmas (1974) and The Wicker Man (1973) – the one that has always captivated me the most of his entire filmography has been Videodrome (1983). A sick amalgamation of sex, emerging technologies and the increasingly plugged-in reality of human experience, it acts as an early Western analog to later J-Horror entries like Tetsuo: The Iron Man (1989), Ringu (1998) and Pulse (2001), following one man's desperate quest to track down the mysterious source of a sordid pirate television program called Videodrome.