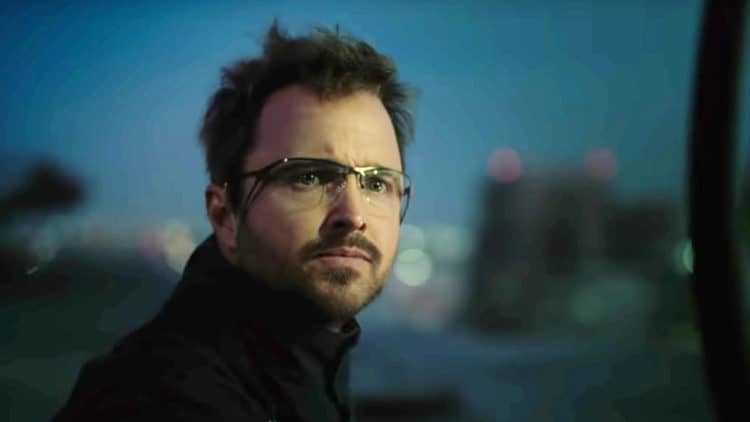 Sometimes, we watch TV to find something familiar. While we may not be able to relate to specific people or characters, we can at least understand them. But that's not always the aim of decompressing with or getting into a particular program. Entering a world that doesn't quite make sense and can't be followed in a linear or straightforward way can be extremely appealing. It also has the potential to be insanely confusing. Here are ten trippy TV shows that remain mystifying and enthralling.
Sense8
The Wachowski Sisters, Lana and Lilly, are best known for The Matrix and its sequels, which have spawned a number of theories from those trying to unpack the themes embedded within. One suggests that it is a metaphor for the directors being trans, and while that's not explicitly explored in the original films, it's on full display in this mind-bending Netflix series. Eight individuals connected by a psychic link that enabled them to step into each other's bodies at crucial moments where their skills could come in handy were the basis for this show, one that featured a range of sexual orientations and gender identities and a few very memorable orgies. Picking apart the logic of it all is a fool's errand, but this show delivered excitement and intrigue in a truly singular way. Two seasons wasn't long enough, and fans got a wrap-up movie to provide some degree of closure.
Dirk Gently's Holistic Detective Agency
What exactly is a holistic detective, you ask? Well, it's someone whose cases find him, and who naturally fends off against a holistic assassin whose victims just happen to get killed by her. Based on the book by Douglas Adams, this BBC America show was an absolutely twisted delight, inviting viewers on a completely crazy trip through time and space that was often difficult to follow even for the characters experiencing it. The people involved almost seemed haphazardly assembled, but as this show proved over the course of its too-short two-season run, nothing happened by chance and instead should be seen as highly relevant. While more episodes wouldn't have provided any more coherent answers, a cliffhanger ending showed there was much further down the rabbit to travel.
12 Monkeys
Based on the 1995 movie starring Bruce Willis and Brad Pitt that itself was based on the 1962 French short film La Jetée, this Syfy TV series took its inspiration to a whole new level. It started in the same way, with a time traveler sent to stop the outbreak of a deadly virus, but that was only the plot in season one. By its third and fourth seasons, there were villains fighting to undo time itself, an idea too big to even be pondered. The concept of the Witness and the Red Forest were even wilder, offering multiple interpretations of the same events and different versions of the same character who couldn't possibly exist in the same universe but somehow did.
Maniac
Having characters without a grasp on reality is often a way to showcase extraordinary events that couldn't possibly be real. But, in some cases, they're so vivid and detailed that there's no way they could be merely imagined. Two people brought together for a drug trial in this ten-episode Netflix limited series had multiple lives and often contradictory backstories, and this show refused to absolutely confirm what was true and what wasn't. Its characters' inability to differentiate between what they were actually experiencing and what they had convinced themselves was true permeated the show, which had a tenuous if completely nonexistent tether to reality.
Doom Patrol
DC Comics offers countless characters from its rich, decades-long history to anchor numerous shows. But there's nothing quite like this astonishing, dark take on a group of people with terrible powers that they can't control very well. How the passage of time works is a mystery the show doesn't often address, and, in the show's first season, there's an incredible villain capable of manipulating people's memories and reshaping their realities. In its second and third seasons, the show continued offering unpredictable but predictably odd and inexplicable developments, and it's sure to continue that in its upcoming fourth season.
Legion
This FX series may have been based off a character from the X-Men, Professor X's son David Heller, but it felt like something completely different. The idea that David, played expertly by Dan Stevens, in a serious pivot from his previous TV role on Downton Abbey, had grown up believing that he was schizophrenic because he actually had an evil mutant living in his head was already a lot to unpack, and this show only succeeded in getting weirder and feeling more and more like an out-of-body experience as it navigated its three-season run.
Watchmen
Like Legion, adapting a popular comic book that's already been made into a movie doesn't mean there isn't room for boundless creativity. The HBO limited series, which many hoped would continue beyond its nine episodes, revisited the signature events of the comic and 2009 film to open in a recognizably different today, featuring a mirror of society where hatred and vigilante justice were even more open than they are in our world. But it was the show's version of Dr. Manhattan and his simultaneous experience of the past, present, and future that truly took it to another dimension, not to mention that whopper of a cliffhanger ending.
Westworld
HBO's drama series, revving up for its fourth season sometime in 2022, is the kind of show where the twists may not be all that unexpected, but every time one is revealed, it becomes clearer than ever before that the writers have truly plotted out a vision that is layers and layers deep. Its hosts can be reprogrammed to experience the same events over and over again, but this show doesn't set limits based on what should be possible, instead opting for the more complex and captivating direction each time, both within its constructed park and what we understand to be the real world.
Dispatches from Elsewhere
Games with random contestants are often a mask for societal experiments, or they may be what they represent themselves to be: a chance for people who don't know each other to be given rewarding interactions and enduring friendships. What the case was on AMC's ten-episode limited series from and starring Jason Segel was never entirely clear, especially with its finale's unexpected pulling back of the curtain, but it was a vividly fascinating exploration of who its characters were and how much they didn't know about themselves until they looked in the right way.
The Twilight Zone
Many would put the classic version of this show at the top of this list, and while that's absolutely fair, the two-season CBS All Access reboot, which aired for two ten-episode seasons, is also worthy of inclusion. Without setting its scenes in creepy black-and-white, it still managed to be constantly unnerving in its depictions of things that shouldn't be as they are or which are inherently contradictory. Its best episodes start one way and end in a completely different place or tone, almost tricking audiences into following along on their winding paths.