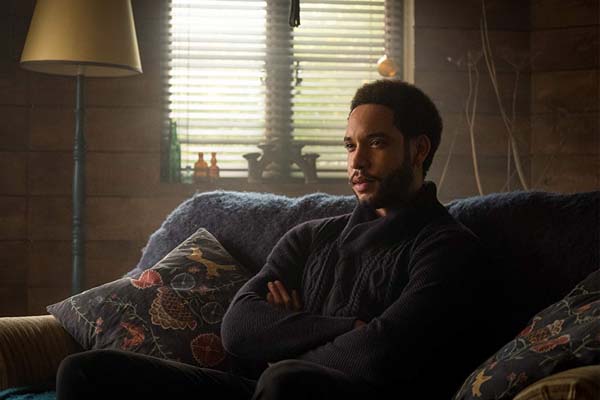 Royce Pierreson has a decade of on screen acting experience, and he's worked hard for every opportunity that has come his way. Now with more than two dozen credits on his resume, Royce is ready to cement his place in the industry. His role in an upcoming Netflix show might help him do just that. He will be a main cast member in the series The Irregulars which set to be released in 2021. The show is part of the Sherlock Holmes universe. While there aren't a ton of details out there about Royce's character yet, there are people all over the world who are looking forward to seeing him in the show. Here are 10 things you didn't know about Royce Pierreson.
1. He Didn't Get Into Acting Until He Was A Teenager
Royce isn't the kind of actor who grew up wanting to act. Instead, he didn't really develop an interest in acting until he was 17. He told Crookes Magazine, "When I was 17 I watched Streetcar Named Desire on BBC One. I watched what Marlon Brando did for 90 minutes and when the film finished I said to myself that's who I want to be, not what I want to do but who I want to be. Then I realised I'm not Brando I'm my own person in this profession and set out on the path to discover, learn create and develop this love I had for acting."
2. He's Worked With One Of His Cast Mates From The Irregulars Before
It's always nice to walk into a crowded room full of strangers and surprisingly spot someone you know. That's probably exactly he was feeling Royce had when he got the chance to work with Darci Shaw again. Both of them had roles in the 2019 film Judy, which was based on Judy Garland's life.
3. He's Been In Video Games
Not only is Royce's live action career growing with each passing year, but his voice acting career is doing the same thing. Many people may not realize that he's actually been a part of a few video games. Most recently, he was the voice of several characters in the game Hitman 3.
4. He Loves Being Outdoors
Royce isn't the kind of guy who likes to be inside the house 24/7. During his free time, Royce loves spending time outdoors and basking in the beauty of nature. From hiking to relaxing on the beach, Royce always finds the perfect way to spend a beautiful day.
5. He Has A Laid Back Style Of Acting
When it comes to getting into character, some actors can be very intense. Royce, on the other hand, has a much more relaxed approach. He told Crookes Magazine, " My approach has always been trying to play the truth of a character. So I don't really try and learn anything I try and feel what's truthful and why and if I hit it, try and hold on to that feeling, subconsciously most of the time."
6. He's Engaged
In addition to things going really well for him in his career, Royce also has a lot to be happy about in his personal life. During his interview with Crookes Magazine he revealed that he is engaged and looking forward to getting married. Unfortunately, we weren't able to find any information about his fiance.
7. He's Always Trying To Improve Himself
Once people start seeing their dreams come true, it can be easy to get comfortable and complacent. Royce is doing everything he can to make sure that doesn't happen to him. He is always looking for ways to grow as an actor and he isn't afraid to step outside of his comfort zone.
8. He Likes To Travel
Most people would agree that they would travel more often if they could. Thanks to his line of work, Royce has been given the opportunity to travel quite a bit over the years. He enjoys getting the chance to visit new places and learn about different cultures. Some of the countries he's been to are Greece and Brazil.
9. He's A Formally Trained Actor
Royce doesn't just have natural talent, he also has the formal training to go along with it. Royce studied acting at the Royal Welsh College of Music & Drama. He graduated in 2011. Some of the school's other well-known alumni include Dougray Scott and Anthony Hopkins.
10. He's A Dog Dad
Royce doesn't appear to have any children of his own, but he's already getting a taste of fatherhood. He is a very proud pet parent and he loves spending time with his fur babies. It's unclear exactly how many dogs he has, but by the looks of his Instagram he has two.