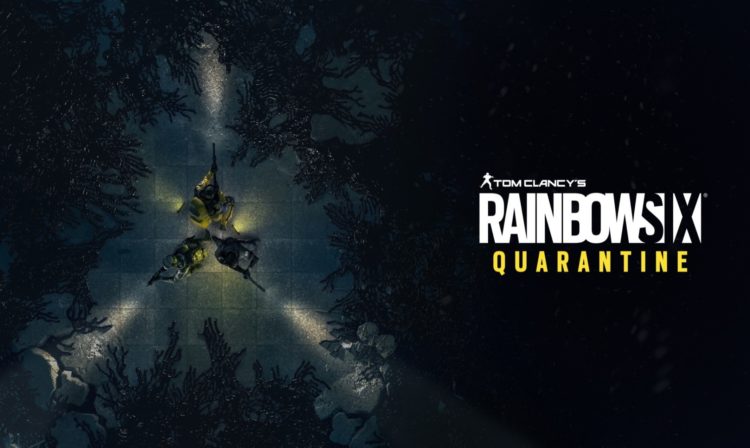 One particular first-person shooter gaming franchise that caught me by surprise is the Rainbow Six series. So as a gamer who was able to experience the early 2000 era of gaming, I became a longtime fan of the Call of Duty and Medal of Honor franchise. As far as shooters go, those games were by far the top contenders. Of course, we now know that Call of Duty has become the undisputed king of the first-person shooter franchise. Love it or hate it, those games have come a long way and have no intention of stopping. It's because of Call of Duty that I got used to the World War 2 setting for first-person shooters and once Modern Warfare came out in 2007, I quickly accepted the Mission Impossible-style vibes it delivered.
Yes, I'm aware that the Tom Clancy Rainbow Six franchise has been around longer, but I never really got into those game until 2008. At that time, Modern Warfare was still ranking as the top dog for first-person shooters, rightfully so. The Call of Duty franchise eventually fell into the trap of spawning sequels that felt like they were just blindly catering to fans. The multiplayer got easier with perks being handed to players like candy, and if you were like me and cared more about the narrative, then you probably became disappointed with the direction the sequels took. The next upcoming Rainbow Six game is apparently taking notes from Call of Duty, but we'll get to that in a bit.
So what of the Call of Duty sequels? Well, to the annoyance of many fans, Sledgehammer and Treyarch both had the strange idea of turning the franchise into a poor man's version of Halo. There was another attempt to recreate what made the franchise great with 2013's Ghosts and 2017's WWII, but they were already too deep in the rabbit hole. From 2015's Advanced Warfare, to 2016's Infinite Warfare, the series got more and more obsessed with amping up the Sci-Fi elements. Of course, this didn't sit well with fans, which is probably why the franchise has decided to take a few steps back and reboot what worked. That reminds me, I should probably check out the new Modern Warfare and the most recent Black Ops Cold War reboot. I do hope Call of Duty makes a comeback.
But despite my love for Call of Duty, it noticed how it suffered from one annoying gameplay element that many games are guilty of: it basically makes you unstoppable. The gameplay got less unrealistic with each sequel and they seemed to ignore the tactical aspect. Well, back in 2008, that's when I checked out Rainbow Six: Vegas 2. This was a serious deviation from the typical action shooter set in major wars or in a fictional setting. What Rainbow Six: Vegas 2 offered me was a different kind of first-person shooter. I wasn't playing as an unstoppable gun-ho solider mowing through Russian terrorists or Nazi Zombies. This was certainly fictional, but the Rainbow Six team operating very similar to a SWAT team.
For starters, you played as Bravo Team leader, Bishop. You had two squad mates, Walters and Jung, who actually obeyed your commands. That's what really stood out to me compared to the gameplay of Call of Duty. When you play as any main character in Call of Duty, it's usually just you killing everyone on your own and the NPCs are just there. Rainbow Six was a game that allowed you to make use of your team and gave you a tactical approach to combat. This was something that I quickly adapted to and fell in love with fast. And the fact that you were playing as an operative going after terrorists in Las Vegas just felt very genuine since you were in the states. The stakes felt realistic and the gameplay combat itself felt much more real than Call of Duty.
Rainbow Six: Vegas 2 turned me into a fan. I never played the story mode from the first one, but I played the different modes at a friend's house. It was all the same, just using the tactical advantage of your squad to kill the bad guys. So when Rainbow Six: Patriots was announced back in 2011, I was super hyped. Three years later, however, that game was cancelled, and Ubisoft decided to reboot the franchise with Rainbow Six: Siege. I loved the trailers and I loved how the gameplay looked, but what prevented me from playing it was the lack of a narrative. At that point, playing online lost its momentum for me, so I decided to pass on Siege. Fans like it enough to keep playing it, but I eventually hoped that Ubisoft would dish out a sequel that went back to the Vegas roots.
Yeah, I guess we're not getting that anytime soon. If you've been keeping up with the news on the Rainbow Six series, you'll know that Ubisoft has been developing the next entry in the franchise. Here's a little hint for it: the sequel will have aliens in it. Taking notes from Call of Duty now, Ubisoft? Well, check out the newest trailer for Rainbow Six: Extraction from the E3 2021 Summer of Gaming event. What we got was a cinematic trailer that showed a lot of action that took me back to the Call of Duty days when you were killing zombies. Oh wait, Extraction has you killing aliens. Still, I remember the Nazi zombies days and they were all kinds of glorious. The whole aliens aspect just didn't have the same feeling to it.
The point is, I find it rather odd that Ubisoft would just divert so much from the Vegas roots. Why stray away from what made the best games work so well? Now Extraction may be a good change of pace, but I personally would like to see a return to Las Vegas. To me, that's the definitive Rainbow Six. Whether or not Extraction works, I'm seriously hoping the next game will return to Las Vegas. I mean, the whole futuristic aliens schtick didn't work out for Call of Duty, did it? And look what happened afterwards. Come on, Ubisoft, at least give us the remastered versions.