If you had asked me a decade ago who Black Panther was, I would have said 'a member of a militant Black Power movement in the 1960s,' not a Marvel superhero. Throughout his more than fifty years of comic publication, he's always been more of a niche property than one of the comic publisher's heavy-hitters. Maybe that's because of the association with its unfortunate namesake or maybe that's because ALL non-white characters were unfairly considered niche properties at the time, but he never really caught on in quite the same way as many of his now-iconic contemporaries.
When his selfsame movie premieres next month, it will be a major first for the genre. Sure, there was Spawn in 1997. Yes, there was Blade in 1996. Of course, I'll concede that Meteor Man, Blankman and Hancock exist.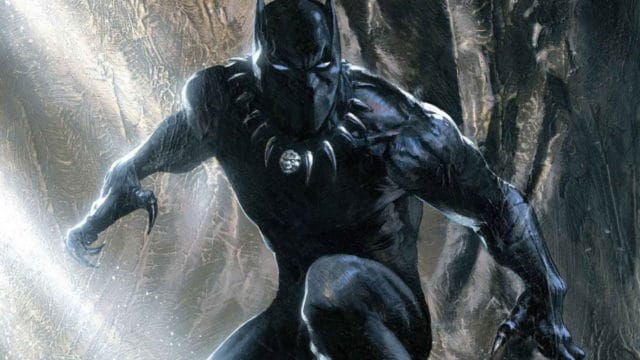 But Black Panther is different. It will be the first solo movie for a major Black superhero of the current generic cycle. And, while I know that all of the aforementioned films have their fans (especially Blade), for my money, Black Panther looks like it's going to be the first good movie to follow the exploits of a Black superhero.
I'm not alone in my excitement, either. In an uncanny show of support, Black Panther presale tickets are actually selling better than Captain America: Civil War: the last "major" MCU movie and the one where the character made his big screen debut. And in case you didn't realize, that's a really big deal for the movie.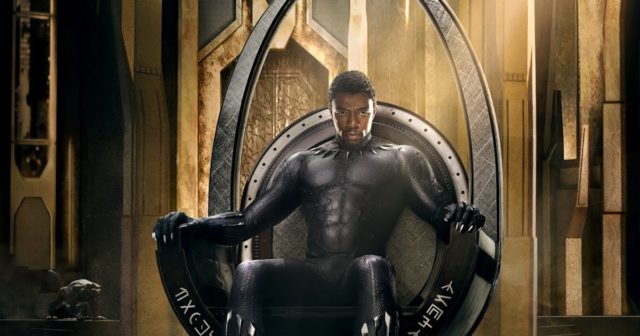 Of the now-17 movies in the expansive Marvel Cinematic Universe, Civil War has the fourth highest gross. It only trails behind The Avengers ($1.5 billion), Age of Ultron ($1.4 billion) and Iron Man 3 ($1.2 billion). It grossed $408 million stateside and earned a grand total of $1.15 billion the world over.
It's not like Civil War was some uncertain prospect, either, like The First Avenger was. It was the third movie in a highly profitable trilogy: neck-and-neck with the Iron Man movies for featuring the world's most popular Avenger. And, in practice, it was billed and functioned as Avengers 2.5: a universe-spanning crossover that combined the MCU's biggest and most popular heroes together under the banner of a single film. You didn't just get Cap', but also Iron Man, Hawkeye, Black Widow, Falcon, War Machine, Ant-Man, Scarlet Witch and Vision. And if that wasn't enough, it was the first-feature of two more superheroes: the insanely popular Spider-Man and, of course, Black Panther.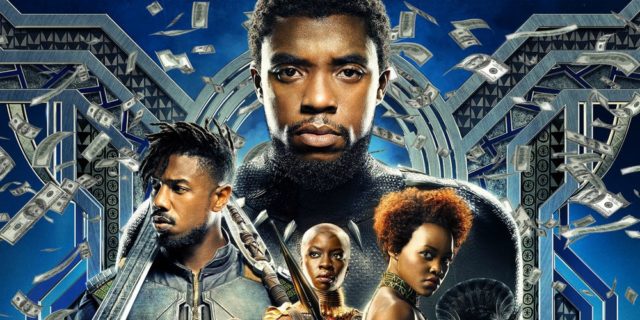 It was as if Marvel got first prize in a science fair for how to build a better blockbuster. It was designed from the ground up to churn out massive profits for Marvel (and, by extension, Disney). Besides, it was released at the start of the Summer season, when the Disney hype machine had billed it (correctly, as it turned out) as that year's must-see blockbuster slugfest. Black Panther is being released in February: although traditionally a dumping ground for terrible movies, Deadpool, Kingsman and Fifty Shades of Grey have increasingly proved it to be a highly profitable month with the right property to peddle.
And, as of right now, it looks like Black Panther might be one of 2018's highest grossing movies. In the first 24 hours that its tickets were made available for purchase, Fandango revealed that it outsold every other MCU movie over the same period of time. Although initially predicted at a $90 million opening weekend, this increased hypes, alongside the public's burgeoning interest and lack of any real competition over the course of its release, should boost those numbers far higher. While its doubtful that it will overtake Civil War's $178 opening weekend turnout, it'll be a pleasure to see how close it can manage to get.
Tell us what's wrong with this post? How could we improve it? :)
Let us improve this post!