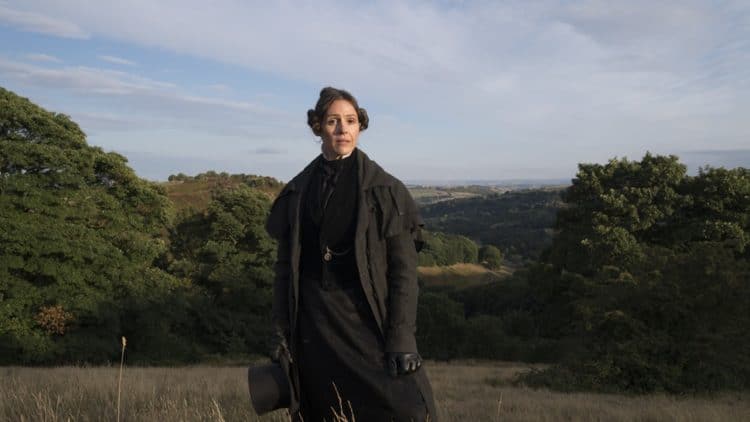 Some stories are seen as a little dry by some but are a great bit of excitement for those that have some emotional investment in them. Gentleman Jack is one of those since it has become the story that some folks are looking towards as a bit of inspiration for their own lives. The fact is that the creator of the show believes that this is the perfect time to bring the show to bear, as 20 years ago it wouldn't have been well received, if had even been given a shot to start with. Martha Sorren from Bustle seems to agree that had it been unveiled that long ago that things would have been very different and might have seen it buried rather than celebrated. Now though the time seems perfect for a program such as this to be released for everyone to see since it's the type of story that was brought to light in order for those that might enjoy it take the time and make their own judgments.
Here are a few reasons why folks should be watching this show.
10. The fact that it's a true story should draw a lot of people in.
Joel Keller of the Decider seems to think it might be worth a look and the idea that it's based upon true occurrences in history would seem to be one reason why it should be more appealing to a lot of people since it isn't bound to be a story that has a lot of spin to it, just honesty within a good story.
9. It's set in a time when women marrying women was frowned on.
This is going to be a different period piece as Lacy Baugher from Telly Visions seems to indicate, and she's probably right since for a long time now we haven't seen stories like this with female leads that are so bold and ready to be seen in an equal light as men.
8. The main character is a big inspiration for women and the LGBTQ+ community.
You can already tell from the description that this story is going to be something that the LGBTQ+ community will see as something of a rallying cry as to how normalized their lives have been for a long, long time, no matter how society has fought against it.
7. There's an inner monologue that's read occasionally as though to explain the story.
This doesn't promise to be the same as a fourth wall break, but it will allow the main actress to turn towards the screen and speak directly to the audience, as though explaining what's going on and why, giving a basis for what the audience is seeing.
6. It seems like a compelling story.
Anything with struggle, strife, and history seems to be a win much of the time so long as the story is able to keep the attention of the audience. So far it would seem that people are excited to watch this show, which is a big step forward.
5. It definitely seeks to break gender norms.
The show is definitely challenging societal norms as well considering that the main character, a woman, isn't about wear dresses and other such garb to identify herself, choosing to dress as a man would and present herself in the same fashion as a man.
4. The leading actress is old enough to take the role as the showrunner wanted.
Twenty years ago the leading actress would have been too young to take on this role, and the showrunner absolutely wants her since she happens to think that the woman is brilliant on the screen and more than deserving of this chance.
3. The show is a big support for the LGBTQ+ community.
The chances seem good that the content is going to be rather disparaging of a same sex relationship but all the same it's bound to be something that will still get the community fired up and wanting to see more thanks to the representation it gives.
2. It's the right time for this type of show to finally come out.
As I mentioned above, a couple of decades ago bringing this show to light might have been possible but there's no doubt that it would have been shunted into a lesser-used time slot and allowed to sit in relative obscurity where few if any would possibly notice it. By bringing it out now people are able to not only see it as the showrunner intended but a major company has decided to take on the show and help it to reach the intended audience and many more if possible.
1. The show is inspired by real-life diaries.
The showrunner has held onto these diaries for the past two decades now and has been seeking to find the best way to represent what she's read on screen, and after so long she's finally found the proper way to do it that will convey the story as it needs to be.
It might be worth checking out.