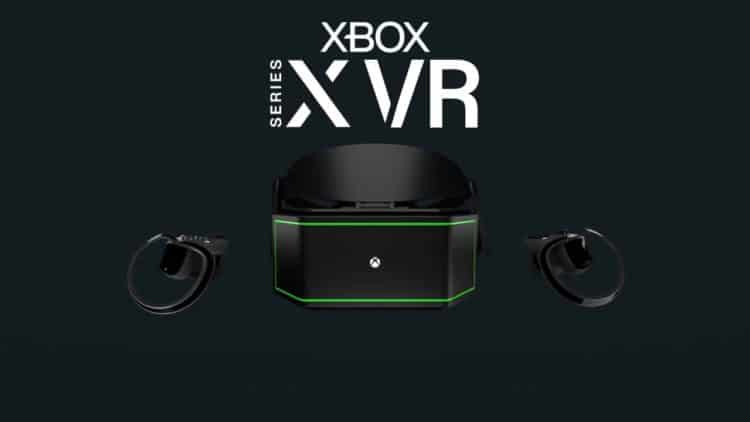 There was recently an error message that some Xbox players received that hinted at a possible Xbox virtual reality headset sometime in the near future. The error was initially spotted from IGN Italia and was then shared by popular Twitter user @Nibellion, who reported that "after plugging their new Xbox Wireless Headset into the console, the system asks them to update their VR headset." Seeing this report led many to believe that Xbox was in development of their own virtual reality headset. This was then proven to not be the case from Xbox, who, according to Stephen Totilo, says "The copy in this error message is inaccurate due to a localization bug. VR for console is not a focus for us at this time." Microsoft says that VR for console isn't a focus at this time….but it should be. Here's why:
PSVR
PlayStation has always been the biggest direct competitor to Xbox and has at least one leg up on the Microsoft console. PlayStation VR has become incredibly popular amongst console gamers who don't necessarily have the funds to purchase a gaming PC rig, let alone an Oculus Rift, Oculus Quest, HTC Vive, Valve Index, or any number of these virtual reality headsets. PSVR is probably the cheapest overall option for virtual reality (as long as you already own a PS4) and Sony has Microsoft beat already. Sony's PlayStation VR released on October 13, 2016 – almost 5 years ago now. That means that PlayStation has had nearly a five year advantage on Xbox if they ever do decide to develop their own virtual reality headset. Not only does Sony have the development time advantage, but they also know their audience. They've had nearly 5 years to see what works and what doesn't, sure Microsoft can see how well the PSVR has performed with information available to the public, they don't know exactly who is buying it. Sony does. Even if Xbox were to release (not announce) a virtual reality headset right now, they would still have 5 years of catch-up to play with Sony to get where they are now.
Oculus
The other main virtual reality headset developer that Xbox needs to compete with is Oculus. Oculus has developed virtual reality headsets like the Oculus Rift, Oculus Rift S, Oculus Go, Oculus Quest, and now the Oculus Quest 2. With the Oculus Quest 2 being a standalone headset starting at $299, it is by far the most affordable way for players to experience virtual reality for the very first time. While I think that Xbox directly competing with Oculus in the virtual reality space would be a terrible idea, I don't think that this would even be the case. Just like PSVR doesn't aim to compete with PC virtual reality systems like Oculus, HTC Vive, and the Valve Index, I think that Microsoft would essentially just be competing with PlayStation for console exclusive virtual reality. However, I also think that it could be a very good possibility that Xbox may partner up with Oculus in order to allow Oculus headsets to be used with Xbox consoles, or even have Oculus develop a first-party virtual reality headset for Xbox consoles. I can definitely see Microsoft working with Oculus rather than competing with them.
Future Proof
If Microsoft wants to continue to evolve with players, they're going to have to continue to make some pretty massive changes, and take some huge risks. I think that an Xbox virtual reality headset could be one of the biggest risks that they could take, but I think that if they play their cards right, it could be the biggest payoff since Game Pass. Take a look at streaming platforms such as xCloud, Stadia, and Amazon Luna. These were some of the biggest industry risks of all time, and unfortunately for Google Stadia, it didn't pay off. However, xCloud has been one of the biggest gaming hits in the last five years, and it absolutely paid off for Microsoft as it seems to be the future of Xbox gaming. Now imagine in another 5-10 years we have our very own Xbox virtual reality headset, and another 5-10 years from that we have an official Xbox virtual reality headset capable of streaming games directly from xCloud! Just imagine that.
I don't think we'll hear about any virtual reality plans from Xbox anytime soon. It's a risk; it's a huge risk, but one that I think has the potential to be worth every single second of development time and every penny spent in the future.
Tell us what's wrong with this post? How could we improve it? :)
Let us improve this post!