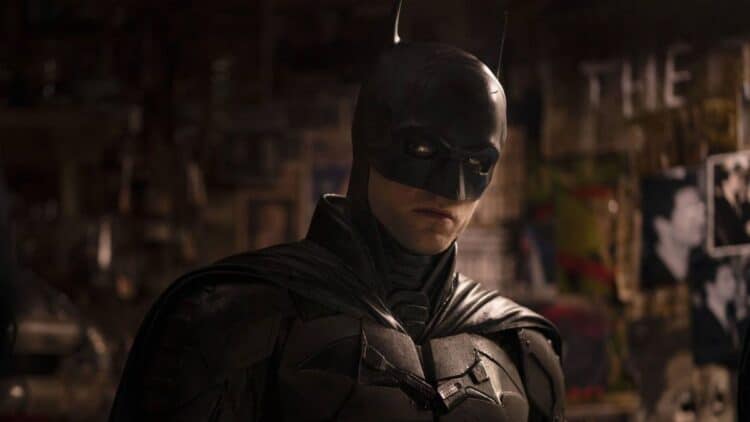 Now that it's been announced that The Batman 2 will be coming in 2024, and Robert Pattinson will be assuming the role again, it has to be asked who is going to take on the role of the top villain in the movie and if there will be more than one. The latter question feels a bit obvious since there hasn't been a Batman movie with one main villain for a while. I'm not counting The Dark Knight Rises because Bane wasn't working alone. The 1989 Batman movie and The Dark Knight are the closest one gets to a single-villain Batman movie. That means that the villains used in this upcoming are bound to be those that have the capability of challenging Batman, while still possessing weaknesses that Bruce will somehow be able to discover and use to gain an advantage. There are plenty of villains to pick from, but trying to come up with the best villains that will challenge the vigilante but not overwhelm him is the trick in this case. The danger level of each villain is different enough that sending anyone and everyone would be a bad idea, and sending some of the more seasoned villains might not be a good idea.
Sending in the Joker feels like it would be a bad idea at this point, and a lot of people, myself included, tend to wince a little when saying this, but the Joker has been overplayed at this point since he's one of the most notorious villains in Batman's long list of enemies. Despite not being one of the strongest villains, the Joker is one of the most unpredictable, and as such it's fair to say that he might be a little too much for the current version of Batman. Even Bane feels like he'd be too much since it feels as though if he did get set into the second movie that Batman would be waylaid with a back injury yet again. Some fans might like to see this again, but it does feel as though it's a bit early into this new version to do such a thing.
A lot of fans are apparently thinking that Poison Ivy would be a possibility for the next movie, and so long as it doesn't come off as the ultra-colorful version that featured Uma Thurman, it could work. It might actually be one of the best choices since the way it could be spun might work just fine for a detective story. It does have to be wondered how much of the supernatural and metahuman lore Matt Reeves will be trying to get into since as of now it doesn't appear as though he's going to be laying it on too heavy. It could be that since this movie isn't part of the DCEU that it won't feature the villains in ways that make them appear as something other than human. Bane could still work in that case, but he would need to be a lot edgier and far more dangerous if that became the case. But other villains might be able to challenge the dark knight on a different level, and that might be able to cling to reality a little more.
The Scarecrow could be another great villain since the knowledge of the human mind and the work with chemicals that Scarecrow has at his disposal make him a prime candidate for the world that Reeves has created. It will be kind of interesting to see how long Reeves will want to hold onto the realism of the movie, but if he does there are still plenty of other villains that would fit the bill, such as Hugo Strange, the Court of Owls, and several others. Even the less realistic villains could be presented in a manner that might make them easier to believe since the number of conditions that exist in real life could be exploited in various ways that could make each villain be seen in a realistic light. For instance, Mr. Freeze could be reworked into someone that has some sort of rare disease that could explain his appearance and condition. But one thing that needs to be taken into account is that the villain needs to be challenging, but not so overwhelming that Pattinson has to give the performance of his life.
Poison Ivy and Scarecrow might make the most sense considering the kind of damage they could do to the city by way of the water supply, prevailing winds, and through the plant life and foodstuffs that might be affected by their combined efforts. Wouldn't that be terrifying? It'd almost be like the 1989 movie, but instead of going without cosmetics, people would have to go without food. That might be kind of terrifying, not to mention that it would raise the stakes in a big way.
Tell us what's wrong with this post? How could we improve it? :)
Let us improve this post!