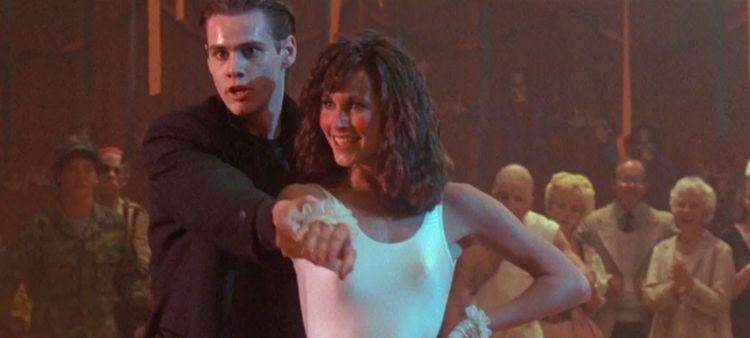 There are some people who, despite their celebrity status, we barely know anything about them because of how tightlipped they are about their private lives. Stars like Michael Ealy confessed they have always been private and do not put everything out there for the public to know, even on social media platforms. Karen Kopins is also on the list of such celebrities, and even though her career dates back to three decades ago, there is not enough about her that she has disclosed. All the same, that high level of privacy has not made her fans forget her, so let's tell you more about what she does now that she is not in any movie.
Kickstarting her career
Karen hails from Ridgefield, Connecticut, but her exact birthday is unknown with her Wikipedia page, citing it as October 10, 1961, while other sources publish it as October 10, 1958. It is also not known how her passion for acting began. She graduated from Marymount College, and Karen was determined to pursue an acting career; hence she moved to California. Before then, her beauty and petite figure had led to her becoming a model, and by 1977, she was already crowned Miss Connecticut, although she had signed up as Miss Ridgefield. That success opened doors for Karen, who began being cast in commercials such as one in 1979 for Burger King, followed by another in 1984 for Caress soap and another in 1987 for Opti-zyme contact lens cleaner.
The former model made her television debut by landing a role in "The Fall Guy," where she played a government agent. She must have done an impressive job because from then on, she never had an idle year in both television and film until her retirement. However, she never got a regular or lead role in any television series despite her talents. Her film debut was in 1985 when she acted in "Fast Forward," and Karen continued booking more auditions until she finally retired in 1994. Although she has done over 25 series and films, the actress is mostly remembered for being in "Once Bitten." Even her daughter Brooke Shaw said on her Instagram it is among her favorite movies.
Why she retired
Although Karen Kopins does not say that she retired to take care of her children, it becomes apparent from the way she is a hands-on mother that she could not have accomplished that had she continued with her career as an actress. Most actresses like Helen Mirren and Kim Cattrall have disclosed that they do not want children because of how hectic their schedule is, and it would be unfair to have children and not be there for them. In Courant, Karen is described as the ultimate soccer mum who had to keep track of where all her children were.
Karen and her husband, Mark, introduced their children to skiing and snowboarding when they were toddlers. Mark began skiing in college when he and his best friend Ben Jacobellis would go to Stratton Mountain, Vermont, to ski. Before long, Mark married his high school sweetheart Karen while Ben also began a family, and the two men introduced the sport to their wives and children. Karen's four children were on ski ropes by the time they reached the age of 2, and the firstborn, Brooke, went on snowboards for the first time when she was six and is now a professional snowboarder. The last born Maverick was not trained on ski ropes; instead, he took to snowboarding when he was 2.
The sport is very expensive, and Karen's children have traveled to Argentina and New Zealand for competitions. That means that while Mark was busy working hard to support the family, Karen had to be either home-schooling the children or traveling around the globe to be their cheerleader. The mother of four disclosed that it was insane, and she only took one week at a time but was grateful that the children had never broken any bones. Still, despite the hectic life, Karen would not have it any other way; she felt lucky to have a chance to go to places she had never been to, like Aspen.
What is she involved in today?
In 2003, Karen said she would much rather be with her family. However, it was because she had been diagnosed with Lyme disease, and it slowed her down as an actress but not as a mother or activist. Although she was diagnosed in her adulthood, all her children had also suffered the same fate, but they had received the right treatment and recovered well enough to continue with their snowboarding careers. The fight against Lyme is close to her heart because she had other relatives diagnosed with the disease, including her sister in law who helped Karen get her children tested early.
Karen, therefore, became a crusader for those with Lyme disease because insurance companies were reluctant to cater to antibiotic treatment, which is quite expensive for the average American. For this reason, the former actress did not mind spending her time and money to educate the public about the effects of the disease while also looking for sponsors for a research facility that specializes in tick-borne diseases. That determination to bring to light everything about Lyme disease also has Karen thinking about using a feature film to do this. She disclosed that she wanted a film about a real-family affected by Lyme disease, and with the help of her Hollywood contacts, she was sure her dream would come to fruition.
However, that was over 16 years ago, and we are yet to see the film, so maybe the disease has completely kicked her out of the entertainment industry. It would not be a surprise given how badly the illness affects its victims; Justin Bieber's fans thought he was on meth only for him to disclose he was battling the disease. Given how his wife said we should not downplay the severity of the illness, it is safe to say that Karen Kopins does not have the energy to be on set making movies or any more commercials.