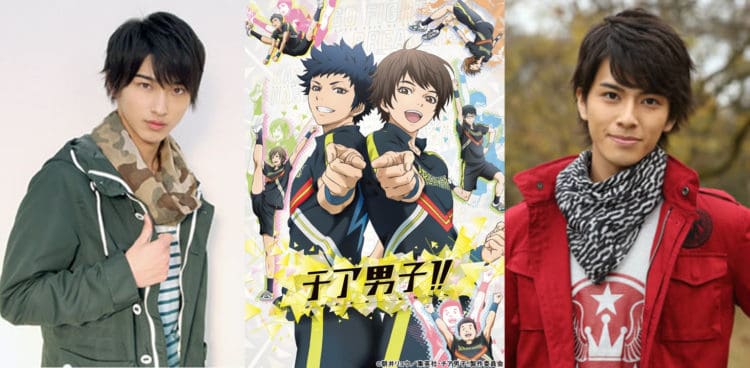 The movie market is certainly becoming a more diverse with what's coming out and how far it's being spread, which a lot of people are finding cause to really get into and with good reason. The live-action version of Cheer Boys will be coming this May and was adapted from the novelization of the story. It might be kind of revolutionary and even considered to be kind of edgy and impressive since the director is only 27 years old and the youth novel will be revolving around the members of a cheerleading squad at a men's university. It's loosely based on a real-life men's cheerleading team called the Shockers.
As you might guess the idea of male cheerleaders is an idea that many people still feel the need to wrap their heads around. Some folks are still convinced that cheerleaders are meant to be girls and women while some have actually been pretty accepting of the male cheerleaders. Quite honestly the male cheerleader is someone that's every bit as impressive as the women that take up this activity since it's not only a part of the sports community that takes a great deal of skill, strength, and coordination, but it's also something that deserves the kind of respect that is due to any other athlete. Some folks might scoff and say that men are meant to actually play the sports that cheerleaders are there to encourage, but if you've ever seen a man go flipping and spinning through the air it's every bit as impressive as watching a man run a football or smash another man into the ground.
What's to be expected from Cheer Boys is that it will be showcasing cheerleading and just what it means to society, not to mention how it works against society in a way to show more tolerance and acceptance for a male cheerleader. It's an uphill trip no doubt since coming to America this idea would be met with some resistance since cheerleading is, according to many, to be left to young women who have traditionally held this role. But the inclusion of young men throughout the years into this way of life has become more and more acceptable since despite their positions within the cheerleading squad they are no less masculine and in fact are usually more supportive of their female counterparts, meaning that they're the strong men of the act as well as part of the act in their own right.
Cheer Boys is no doubt going to show a great deal of activity when it comes to the actual cheering and perhaps a lot of what it means to be a male cheerleader, meaning the life of an individual as it continues apart from the cheering aspect. That could be interesting given the misconceptions of male cheerleaders and how they present themselves to the world at large. It's true that there is a stigma to being a male cheerleader since quite honestly they inhabit a spot in what is considered a woman's sport and thereby are judged by that standard. It's not fair and it's not right, but hopefully Cheer Boys will be able to break down whatever societal barriers exist, or at least lower them for a while, to show people that this is actually normal behavior and the young men that take up these positions are in fact every bit as manly as any other individual.
In terms of being accepted in America it does seem as though this movie will be able to find an audience and will be accepted by a big part of the population that happens to find this valuable and will embrace without hesitation. How it's going to be accepted in some areas of the country is hard to say since the idea that it's pushing is something that easy enough to tolerate, but might still be seen as something laughable by many since, and we should be able to admit it, our country is still kind of divided on things such as this despite the fact that it's a very small and petty thing to get bent out of shape about. If there's anything to expect from this movie it's that it will be increasingly positive and attempt to push past and any and all societal barriers that might think of it as little more than an another attempt at changing our minds in ways that some of us aren't really ready for.
Apart from that it might be an interesting movie since there is something about the movie that could make it a fun watch for many people. It'll be interesting to see how people react to this movie, and to see how accepted it will be among American society. If nothing else it might be something to talk about in the days to come.
Tell us what's wrong with this post? How could we improve it? :)
Let us improve this post!