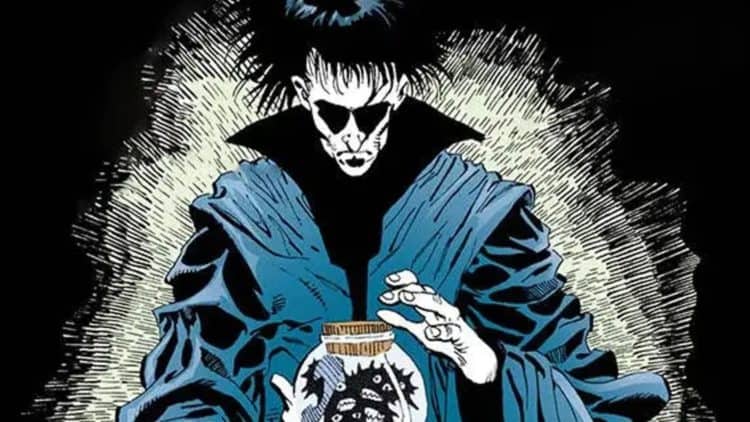 Fans of The Sandman series are probably going to be excited to learn that the story will be coming eventually to the small screen so that they can further enjoy it. At this point it sounds as though the first episode has been written and the plotting for the first and second season is already underway. How far the story is going to go however is still up for grabs since it has yet to be seen how well-received it will be by fans. Hopes are high obviously but at this time it would seem that more people are willing to give it a shot and give the story the benefit of doubt since comic book stories have been known to swing wide of the middle more than once either in a good way or in a manner that is anything but pleasing. The idea of course is to take this idea and make it into something that people will want to see again and again since the idea is sound and the effort is hopefully something that will show the fans that the creators are dedicated to giving them what they want and what they're expecting. Joey Paur of GeekTyrant has a little more to say on the subject.
The actual legend of the sandman is something that's been around for quite some time and is one of the many legends that people have taken to speaking of more than once in their lives either as a bit of hyperbole or something that is taken as a fanciful tale that has been used for who knows how long. The idea of anyone dusting people's eyes with sand to make them fall asleep sounds, from a practical standpoint, kind of ridiculous, but as a legendary figure the Sandman is by far and large someone that seems rather ominous and, in this story at least, very dangerous given that he did start out his life on the page as a malevolent figure. Scott Meslow of GQ has more to say on this for those that are interested. But given that he's had a change of heart throughout his run in the comics it's easy to think that he could also be a very powerful and nuanced character that has far more depth to him than the legends might suggest. In this manner he's easily one of the better selections when it comes to giving a series over to yet another comic book-inspired being that could possibly bring the fans a new vision and something that might be popular moving forward. As of now he is coming to the small screen which is probably a good thing since bringing him to the big screen without any real build-up seems possible, but it also seems likely to get ignored since when it comes to comic book characters the likes of Avengers and even the Justice League have kind of dominated that venue long enough that bringing another person into the mix might not be as successful unless they're given the type of hype and renown that could put them over the top. This is why movies like Shang-Chi and a few others don't seem to gaining as much traction at the moment as people don't know enough about them and really, only those fans that do know something about the character are all that excited.
If anything, the small screen seems like a proving ground at this time and for some it's the best venue to use since it can be made to draw out their story using a series that can give people a better understanding of who the character is, what their motivation is, and why they're important in the first place. Michael Shaub of the Los Angeles Times has his own take on the matter. A good example of this is The Mandalorian on Disney+ as so far the series hasn't really moved that far forward but we've gotten a good indication, so far, of who the main character is or could be and what his connection is to the world around him. As far as the Sandman goes there are likely a lot of people that might think they know him and what he's all about, but it does stand to reason that the show is going to bring forth a great deal of material that some folks might have forgotten or not known about in the first place. Between the comics and the mythology of the character there's a great deal of connection if you really look at the story, but there's also a good deal of originality that comes from the telling of the character and this is likely what's made him so popular throughout the years. Some feel that he should have already been featured in his own show or on the big screen, but this will be the real test to see if he belongs there in the first place. It's going to be interesting to say the least.