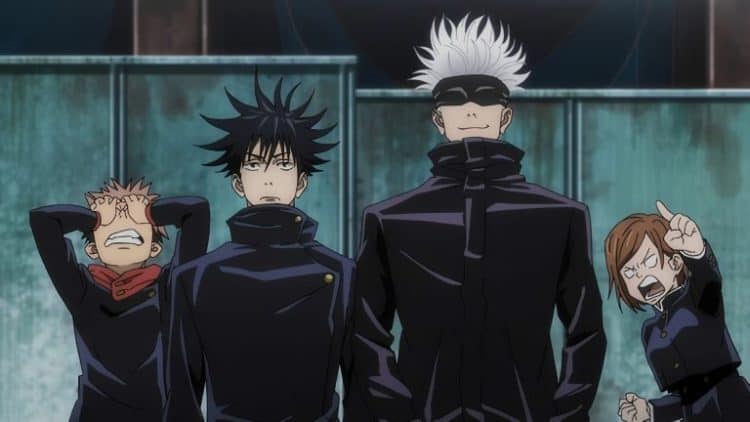 Is it likely that Jujutsu Kaisen will be renewed for a second season? This is something that fans have been asking themselves ever since the first season of the series ended during the early months of 2021. The truth is, the show may be relatively young in terms of anime, but it is already proving to be a huge hit. During the time that season one aired, fans couldn't wait to clamor to find a platform to watch the series, which aired on Crunchyroll. Many of them found that it was one of the best ways to brighten up a gloomy winter day. Something that gave fans a great deal of hope that the second season was already in the works was the fact that when the last show of the first season aired, a tagline saying to be continued appeared upon its conclusion. That said, what are the details of a possible season two and more importantly, when can fans start seeing it?
The Popularity of the First Season
As previously mentioned, the first season was widely popular. The show had a big audience from the very first episode and that audience only grew bigger still as the first season continued. The thing that people have to remember is that fans of anime are always clamoring to get more. Relatively speaking, there isn't always a lot of new material coming. As a result, people were waiting for the story long before the first season ever dropped. In addition, the show is genuinely capable of holding your attention more than a lot of other material out there. The end result was a recipe for success, one that fans hope will be repeated again and again. It would seem that the popularity of the first season has primed the show for the perfect spot to be renewed for a second season, the fans want to know if there is any concrete news yet.
Is There Any News About Another Season?
As things stand right now, there isn't any official news about a second season. However, fans shouldn't get too upset just yet. Back in March of this year, it was announced that additional material would be added to the manga from which the show is based. There isn't an official timeline for when this new manga will actually be publicized, but it is known that it will be a prequel to the publications that are already out there. Even though this doesn't directly mean that there is a second season of the series, it's still good news. The manga itself has been widely popular for a number of years, with a lot of people in the Japanese audience growing up with it. Furthermore, the addition of new material means that there will be new source material for the show if it does continue. As a matter of fact, even though there isn't an official word yet, many people are speculating that something official will be made public, either toward the end of this year or during the first part of 2022.
Additional Details are Forthcoming
As it turns out, there is even more information available, as the studio has recently confirmed that the additional manga material that is being published will be made into a film. There isn't an exact release date as of yet, but studio officials think that it will be released somewhere around winter of 2022. Provided that they are making a film, many fans are hopeful that a second season of the series will continue after that. Granted, fans may have to wait for a while in order to see it, especially if the film isn't coming out until winter of next year. That means that it is possible the fans may not see the show itself for another year-and-a-half, but it is a good indicator that the studio is interested in doing more with the series. As is often the case with anime projects, they're simply not working as quickly as many fans would like for them to.
The Basis for Material
Like most anime, the basis for material has been the manga, which is largely recreated from traditional stories that are handed down from one generation to the next. As a result, many people in the audience already know some aspects of the stories before the series even comes out. This particular project is no exception. One of the things that makes it unique is that much of the source material discusses topics that many consider to be very sexist in nature. The series deals with these topics head-on, something that has made the anime adaptation wildly popular with modern-day audiences. That is another reason that fans are hoping that a second season will be forthcoming and many of them hope to see something sooner rather than later.
At the end of the day, fans have no choice but to wait and see what the studio decides to do. At the present time, there is every indication that they will indeed choose to go ahead and move forward with a second season. That said, nothing official has been announced. Even if a second season does become official, it's not likely to come along for at least the next 18 months, possibly longer. As a result, fans will have to wait until they can watch it. In the meantime, they can always re-watch the first season and devour the manga while waiting for the film to be released in 2022. There is no doubt that some fans will be unhappy that there isn't an official word about the second season, but there is certainly no reason for despair, either. This is quite common in the world of anime. Furthermore, the show did very well during its first season, meaning that the prospect for continuing it are quite high.
Tell us what's wrong with this post? How could we improve it? :)
Let us improve this post!