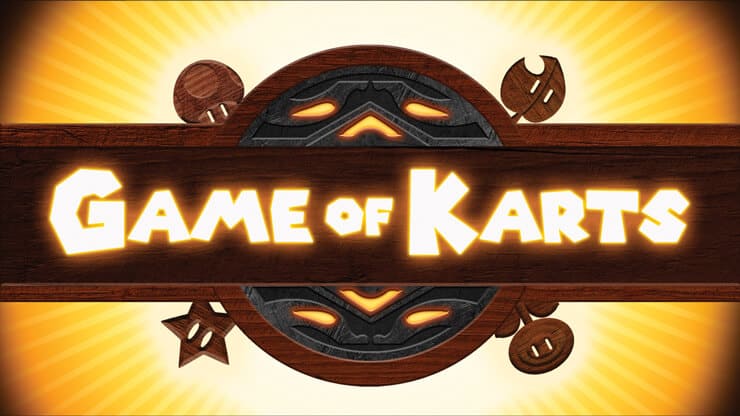 Anyone who has spent time on the internet knows that it's a place for mashups. For the uninitiated, a mashup is any mixing of media to make something entirely new. You can find all sorts of mashups in music (Justin Bieber paired with Slipknot, or anything from DJ Earworm) or artwork (Disney princesses as Star Wars characters) and even literature (Pride and Prejudice and Zombies or Sense and Sensibility and Sea Monsters). With Game of Thrones gaining in popularity every season, the HBO fantasy series frequently gets remixed into all sorts of mashups. The folks at HalloweenCostumes.com did exactly that when they asked themselves: what would Game of Thrones look like as a Mario Kart-like racing game? The resulting infographic includes illustrations of 15 Game of Thrones characters along with their custom karts and favorite items. Each racer has individual stats, just like in Mario Kart, and a thematic vehicle. Some of the highlights include:
Cersei Lannister in a kart actually made from the Iron Throne.
Jon Snow on a motorcycle version of his direwolf, Ghost.
Bran Stark in a Hodor-mobile, complete with the House Stark crest on the fender skirt.
Tyrion Lannister in a wine barrel of Arbor Red.
All of the racers have favorite items as well, some of them weapons (Cersei's Wildfire) and others power-ups (Sansa Stark's lemon cakes). Read on for the rest, and visit the source for high-resolution avatars of the racers. The infographic references many events in the television series, so beware of spoilers if you haven't finished season six: