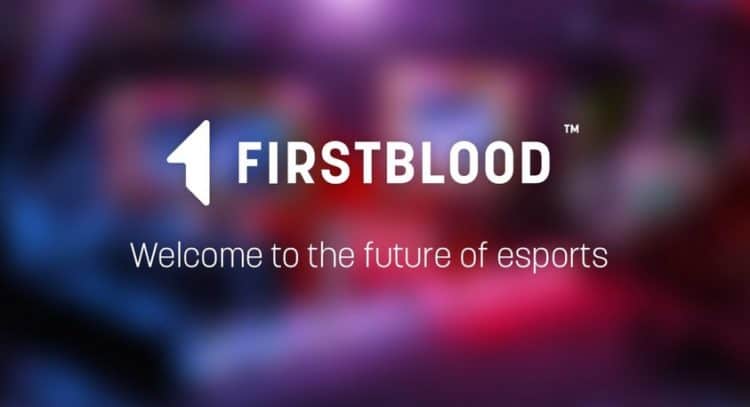 I got a chance to sit down and talk to the CEO of FirstBlood, Joe Zhou, to discuss the esports at-home tournament hub, but what exactly is FirstBlood? Well, for a bit of background, here's what they had to say on the "About FirstBlood" page: "FirstBlood is a growing group of passionate gamers, geeks, marketers, designers, streamers, engineers, and community builders, all on a mission to bridge the gap of amateurs and pros while evolving competitive gaming as we know it with innovative technology.We believe each gamer should have the ability to become better while being rewarded for their skill. That is why we are changing the esports industry and giving everybody a chance to go pro." So let's get right into my conversation with the CEO of FirstBlood, Joe Zhou!
What is FirstBlood?
Zhou: "We started FirstBlood with a vision of wanting to be the best place for video gamers to participate and, more importantly, to enjoy esports competitions.We are a platform that allows you to compete with Esports from your home stations."
When was the idea of FirstBlood conceived?
Zhou: "FirstBlood started back in summer 2016."
Over FirstBlood's lifetime, how much growth have you seen, and how much do you expect to see in the coming months and years?
Zhou: "FirstBlood has grown a lot from just a few hundred beta tester now we have over 150 thousand monthly active users playing on our platform. We have the best Warzone tournaments for amateur players with over 700k matches played since September's launch and the largest player base for Dota 2 in South America. We expect the number to grow exponentially in the coming months since we've fully launched our mobile site. We are ready to expand the number of game titles we have."
What made you want to start something like this? What inspired you?
Zhou: "What inspired me to start FirstBlood was really just the pure passion for video games, shared by millions of other gamers, and wanting it to be more mainstream. I still remember back in high school how strict my parents were with playing video games and if someone said 'oh, I am gonna drop out from high school or college to play it professionally', he or she would've been laughed at; and platforms like ours, Twitch, [and] YouTube are really putting these gamers to the center stage and truly [legitimizing] it as a real hobby and real career.
Can you tell us a little bit more about FirstBlood Plus?
Zhou: "FirstBlood is a platform free for everyone. For example, as a Warzone player or Dota 2 player you can really just have fun playing the same matches you always have while getting rewarded on the platform, but if you want to compete on a more serious level with better prize pools, you would try to upgrade to FirstBlood Plus. It gives gamers better access, better tournaments, and better prizes!" (FirstBlood Plus costs $5.99 per month)
Do you plan on expanding into maybe some in-person tournaments? Or do you see this strictly as an online "from home" experience?
Zhou: "FirstBlood has successfully organized some local in-person tournaments before but we realized this wasn't our bread and butter. We'd rather provide our platform to empower communities that do this best."
When you sign up for FirstBlood, you've got 3 options for your "main game": Warzone, Dota 2, and PUBG. Do you have any plans to add more titles in the future?
Zhou: "Yes, we do. We are currently experimenting with a running tournament for Rainbow Six Siege, [Call of Duty Black Ops] Cold War and we are about to officially launch FreeFire to our platform in the coming weeks! Stay tuned!
How does FirstBlood pay for these rewards? It says here that "Firstblood regularly holds contests and giveaways that reward cash, in-game rewards, and even PC peripherals." so where exactly are these rewards coming from?
Zhou: "These prize pools and rewards are supplied by organizers, brands, sponsorships, and us."
How many platforms can you use FirstBlood with, is it limited to PC?
Zhou: "We currently support Xbox, PS4, and PC platforms."
As you can see, FirstBlood is rapidly expanding into the realm of esports tournaments and has shown massive growth over the 5 years it's been active. Hopefully we'll see many more titles added to the growing list of supported games for FirstBlood, maybe we'll even get some Fortnite or Apex Legends on that list someday. If you're wanting to get into the competitive gaming scene, I would say that FirstBlood is a solid beginner's choice.