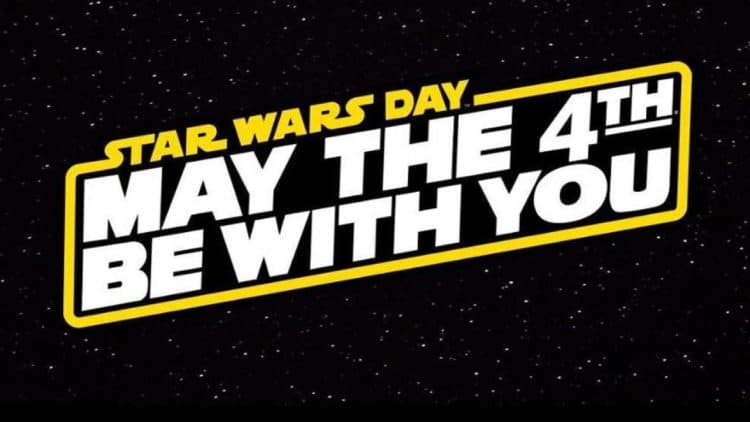 May the Fourth, or "Star Wars Day" as it has been deemed by fans of the franchise, has always been a day to celebrate the people of Star Wars, as well as the stories that have been told over the years, throughout the galaxy far, far away. However, it's also a huge time for Star Wars announcements like new video games, TV shows, and movies, as well as some other things along the way. With Star Wars Day 2021 rapidly approaching, what are some things that we hope to see revealed? While none of this is guaranteed – and most of this is probably wishful thinking – it's still fun to speculate about what we could see at whatever Star Wars Day event that Disney is planning.
Star Wars Jedi: Fallen Order 2
One thing that I feel is almost certain (but still not 100%) is some sort of news about the sequel to Star Wars Jedi: Fallen Order. It was first teased after the release of the first game, and EA has even said that Fallen Order was the start of a franchise, so we are definitely getting a sequel sometime soon, the only question is when. I'm really hoping that we get some sort of news on Star Wars Day, maybe a quick teaser trailer, or even just a title?
Bad Batch Trailer
The semi-sequel series to Star Wars: The Clone Wars, The Bad Batch releases on May 4 and follows Clone Force 99 on their journeys post-Clone Wars. The animated series is set to also feature Fennec Shand, portrayed by Ming-Na Wen, a fan-favorite from The Mandalorian. While I don't think we're necessarily going to get any new information about the series, I can imagine that we would probably get a release trailer as the series will release its first episode on Disney+ on Star Wars Day, so the timing lines up perfectly. Matt Lanter, the legendary voice of Anakin Skywalker from The Clone Wars as well as Genndy Taratovsky's Star Wars: Clone Wars series, has also claimed that fans have yet to see the last of his character, and we will see him return in more animated features, but was unable to give any further details. Many have speculated that Anakin (or rather Darth Vader) may show up in The Bad Batch, or maybe we'll see a brand new animated series set in the Star Wars universe….like maybe a Clone Wars sequel series?
Clone Wars Continued
I would absolutely not hold my breath for anything close to a full-blown Clone Wars sequel, especially considering the final season was released earlier last year, but we can dream, right? I love the Clone Wars era of Star Wars, and I just want to see the characters we've come to know and love over the years return in another series. I think that, for now, our best hope of getting any further character updates is going to be in The Bad Batch, but I hope that one day we'll get a series that is dedicated to the surviving Jedi on the run, before Rebels – I would love to see Caleb Dune throughout his evolution into Kanan Jarrus, and how he met up with the other rebels. I would also like to see Disney officially bring back Mace Windu and Plo Koon, though Master Plo may be a bit hard to revive, considering his ship blew up, but we never saw the bodies, so never say never!
Star Wars Visions
I also think that we could get a first look at the brand new Star Wars Visions projects, which is a group of anime projects that will be set in the Star Wars universe, and tell tales from the perspectives of amazing Japanese creators. I hope that we'll be able to find out a solid release date, as it is currently only slated to release sometime in 2021.
Kenobi
If there is a single announcement to be made at whatever Star Wars Day celebration that Disney has planned, it's going to be Kenobi news, without a shadow of a doubt. Kenobi is by far the most highly-anticipated Star Wars project that is currently in the works, and fans have been dying to see Ewan McGregor return as the legendary Obi-Wan Kenobi – or would it be Ben by now? Aside from any other news about the Disney+ series that could be revealed, I think that Star Wars Day will be when we will almost be guaranteed to have a first look at the actor's appearance as the titular character in the Kenobi series. I would also like to see a release date attached to any other announcements, so that I can plan out how the rest of my year is going to look like.
There's so many announcements that could be made on Star Wars Day, and I'm sure that whatever they are, we won't be disappointed. I just want to see Master Windu back.
Image Credits: The Hashtag Show
Tell us what's wrong with this post? How could we improve it? :)
Let us improve this post!