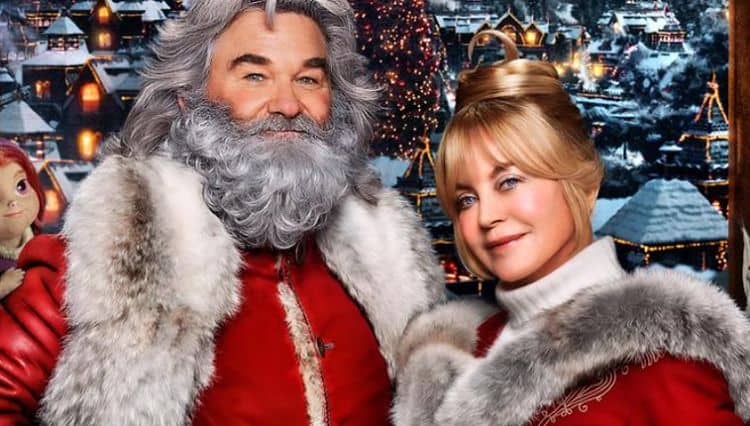 Could we see another Christmas Chronicles movie next year? It sounds like the director is up for it, and Kurt Russell has already made it clear that the role of Santa Claus is the last one that he wants to play. In fact, he had this to say in We Got This Covered:
'I want to walk into the sunset, this being the last role I play'. He wants to continue doing it. Deep down into his soul, he's committed to this role. That means eight weeks growing the beard with little additional flourishes, working with the script every night before he shoots with me. It's an intense commitment. And he takes it very seriously. When a guy plays Santa Claus, most of the time it's not taken seriously. When Kurt Russell plays Santa Claus, he writes 170 pages about the guy's backstory and mythology. That is an actor's commitment. He is committed to this role in a way that you would expect De Niro to be committed to Jake LaMotta. When you see that kind of passion in an actor, to play a role that some people don't take seriously, you realize 'I want to go there'.
Some folks might be completely on board with this idea since it could mean eventual retirement for Russell and possibly Hawn who play Mr. and Mrs. Claus respectively. There's also a hint that there could be another movie given this statement found in MovieWeb:
"There's a poignant moment in the movie where they're watching the kids making snow angels, and Mrs. Claus says, 'It's so nice to have real children in the village again.' But you're like, 'We never explain why she feels that way. There's some sort of hidden, slightly dark, melancholy thing in their past that we don't know about.' And I love the fact that we don't deal with it in this movie. It's in some of the notes that Kurt wrote. We know what it is. Maybe it connects if we're lucky enough to do a third."
So it does sound as though there might be enough material left in the story to create a third movie, but as of yet, it doesn't sound as though there are any plans to get started on this project. It could be that they're waiting to see if such a project could get the green light or maybe to see how the second movie will end up doing once the holidays are over and done with, but the enthusiasm is there. The only downfall that might come along is that there is a certain level of fatigue that can happen even with Christmas movies, which only come around once a year. One should remember that even The Santa Clause movies with Tim Allen started to become less and less popular as the years wore on, though it's possible this was for a different reason other than people not caring that a new movie had come out. But the concern is still there since every year Christmas movies either need to evolve or simply stay the same as they've been for so many consecutive years. Christmas Vacation is a good example since people still watch the Chevy Chase classic and don't expect it to change, as it stays funny with each viewing. With The Christmas Chronicles though the understanding is that they need to change and show more since the name itself implies that there are more than a few stories to tell. The very mention of having real children in the village is enough to pique a lot of peoples' interest since a lot of viewers might want to be able to see what Mrs. Claus is talking about.
There's also the origin of Santa Claus that people might want to discuss and see further mention of since the mystery behind Santa Claus is something that's rooted in human history, but has also been brought to the movies in a way that is kind of interesting but has never been fully fleshed out despite the detail that's been put into it now and again. Learning how the whole thing really started from a definitive standpoint would be kind of fun to see, but it might also ruin the mystique of the legend that a lot of people want to hold onto. It does feel as though a third movie could possibly happen and still keep things on an even keel that would allow the story to flourish by moving in another direction and possibly having the same actors return to see them age with each movie and tackle their own belief as time moves on, but until something is revealed we're going to have to wait and see if this idea is even going to develop since as of right now it's a hope for some folks and a curiosity for others.
Tell us what's wrong with this post? How could we improve it? :)
Let us improve this post!