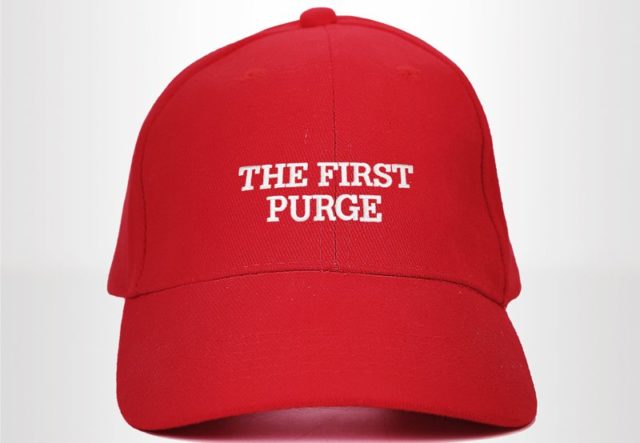 I remember election night 2016. Not anticipating any… well… whatever it was that actually happened, I decided to have a bit of fun with the night. After warming up with Captain America: The First Avenger (because, you know, Captain America), I dove into the main event: The Purge: Election Year.
Under any normal circumstances, that would have been the crown jewel of my evening: an ironic horror movie appropriately matched to the event in question. But as the night dragged on, and the election results started coming in, the whole thing left a bitter taste in my mouth. It went from a riotous lark to something that felt far too real in the moment. Suddenly, the whole idea of the movie wasn't so funny anymore.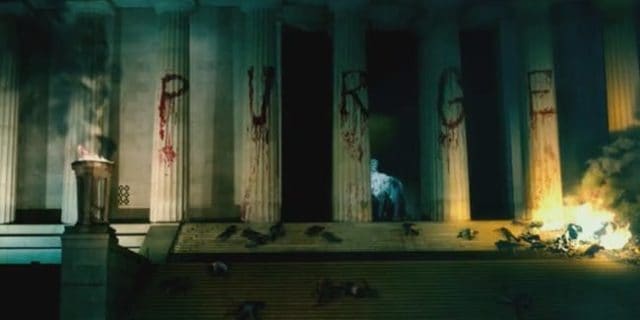 In a way, that's the power and the particular placement of The Purge movies in the popular culture. That election night boost aside, they've always occupied a precarious place in American culture: at once a grimdark fantasy of society gone wrong, and at another something that feels almost prophetic, a special sort of doom saying that only the very best episodes of The Twilight Zone had thus far been able to pull off.
The first an amazing premise wasted on a fairly standard home invasion flick: good actors, good production, solid-enough writing, but never coming near its palpable potential. The second was one of the most scattershot sequels I can think of ever coming out of Hollywood (and it's not like the film industry is known for playing its cards close to its chest, either). It shallowly explored half a dozen sequels worth of plots in a single film, ranging from subsidized purging, anti-purging, revenge-purging, selling out to wealthy (and unquestionably safe) wealthy purgers, purge auctions, etc…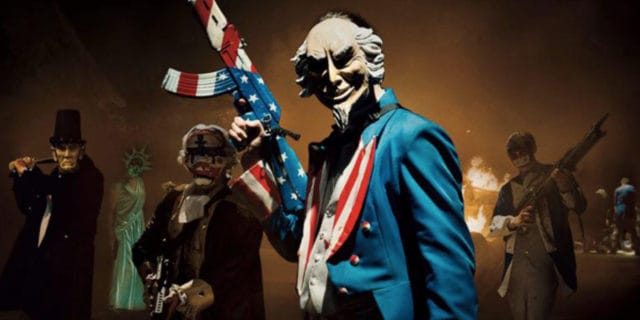 Election Year's the one that finally got the formula down: tapping into the successes of the previous two movies, focusing on a primary storyline, using subplots more as set pieces than as actual extended narrative threads. When push came to shove, The Purge: Election Year was as fine a piece of satire as one could hope for coming from such a commercial industry and in a genre that, while perfectly suited for such films, rarely rises above its barebones productions.
It was guaranteed that the studio responsible for them would keep churning these things out even before Trump took office; they were far too popular (not to mention profitable) to do otherwise. But after election night 2016, the world seemed primed for the franchise more than it ever had before. With Trump's proposed re-election slogan being the third movie's tagline — "keep America great" — it was a matched made in… well, not Heaven, that's for sure.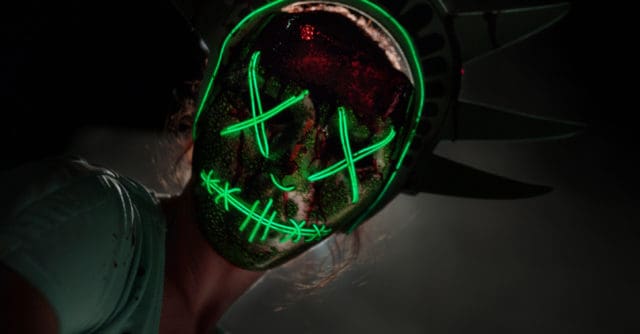 The first teaser trailer for the latest Purge Movie, a prequel set during the very first Purge in the franchise's loosely structured timeline, played this contemporaneous political connection up. Released during Trump's State of the Union address and mocked up like a genuine Republican political ad, it touches so unnervingly on the underlying hatred and pettiness of the current political climate that it's genuinely difficult to keep the fact that it is ultimately fiction in mind. And that last shot, a red Trump hat with white letters reading "The First Purge."
This time, I think I'm ready for it.