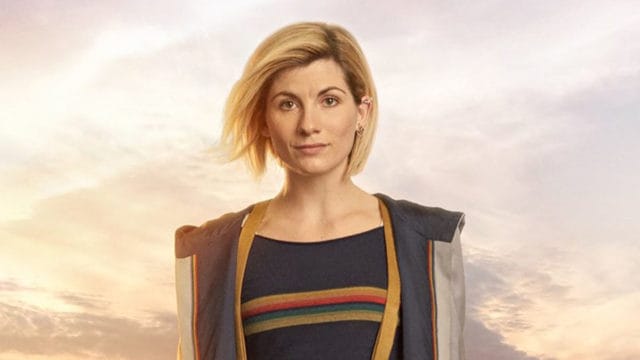 If you're a fan of Doctor Who, you obviously know who Jodie Whittaker is. Suffice it to say, she is the 13th Doctor and she's been making quite a few waves on the show, but in a good way. Below are five of the most poignant episodes that feature Whittaker in the role. Some of the clips that are included are designed to provide a synopsis of the show itself or of certain characters, especially when a direct link to the exact episode in question could not be found. Maybe one of these is your favorite or maybe you haven't gotten around to watching them all just yet. So far Whittaker's only been in a few scenes but we're trying to imagine how good she'll actually be.
1. The Regeneration of the Twelfth Doctor
Even for people that weren't really fans of the Twelfth Doctor, Peter Capaldi, the culmination of this episode resulted in one of the most powerful scenes ever filmed for Doctor Who. In fact, the speech that Capaldi gave as the Twelfth Doctor before regenerating into the Thirteenth Doctor, played by Jodie Whittaker, was probably one of the most memorable episodes in the history of the show.
2. Doctor Who Season 11 Episode 1
This episode was just begging to make the list. After all, it is the first episode in which the Thirteenth Doctor, played by Jodie Whittaker, stars in the show from beginning to end. It also marks one of the more interesting seasons the show has ever had, not to mention breaking through some barriers. As you might have already guessed, the Thirteenth Doctor is a woman. This marks the first time that the doctor on the show has been a female.
3. Doctor Who Season 11 Episode 5
If you want to know more about this new doctor, this is as good a place as any to start. There are a lot of reasons why the season should be worth watching with her onboard, and this episode showcases many of the personality traits that will likely make her one of the most memorable doctors in the series. She doesn't back down and she's all about getting things done. For anybody that was worried the addition of a female doctor would soften the role and make the show less interesting, this episode should put all those concerns to rest for good.
4. Doctor Who Season 11 Episode 6
When you first saw that opening clip of the Thirteenth Doctor walking shrouded through the woods, you knew that it would all culminate into something good. Needless to say, all of that suspense and wonder carry over into this episode of Doctor Who. There are some new adventures that must be explored and as always, challenges that must be dealt with.
5. Doctor Who Season 11 Episode 10
Without a doubt, episode 10 is one of the more interesting ones to come along in quite some time. If the storylines continue to half as good as they are with this one, you can expect fans to keep coming back again and again.
Tell us what's wrong with this post? How could we improve it? :)
Let us improve this post!