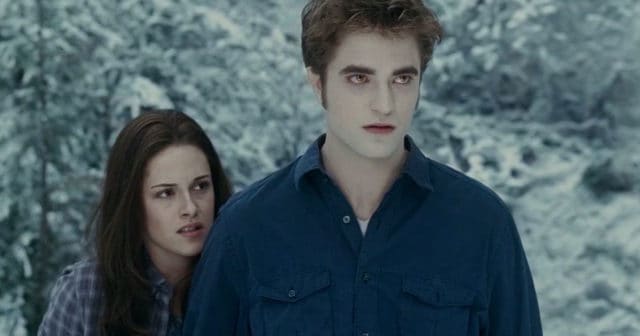 Helen Catherine Hardwicke, known professionally as Catherine Hardwicke, is a well-known American director, screenwriter and producer. She was born in Cameron, Texas, on October 21, 1955. She grew up on a farm in McAllen on the Mexico border and didn't watch movies while she was growing up. She got a degree in architecture from the University of Texas, Austin. However, she didn't feel that a career in architecture made the most of her creative talents, so she moved to Los Angeles to study at UCLA film school. Her career in the film industry didn't begin until around 1986 when she worked as a production designer. Since then, she has gone on to direct some very successful movies.
Here are our picks for the top 5 Catherine Hardwicke directed movies.
Thirteen
Thirteen was Hardwicke's directorial debut and was released in 2013. She collaborated with Nikki Reed who was then 14 and had written a screenplay. The movie reflects many of Reed's personal teenage experiences and the script took just six days to complete. Issues covered by the movie include dropping out of school, drugs, theft, and sex. Nikki Reed plays the lead role in this movie which also stars Evan Rachel Wood and Holly Hunter. The movie was nominated for many awards and won, amongst others, the Sundance Film Festival Dramatic Directing Award, the Deauville Film Festival Jury Special Prize, and the Directors View Film Festival Dorothy Arzner Prize.
Lords of Dogtown
Released in 2005, Lords of Dogtown is about skateboarding culture and is based on 'Dogtown and Z-Boys', a documentary by Stacy Peralta. Hardwicke was able to draw on her own experiences when she was directing this film as she knew many of the Z-Boys from surfing and also lived close to Venice Beach. Some of the cast of this movie include Heath Ledger, Emile Hirsch, Victor Rasuk, Nikki Reed, John Robinson, Michael Angarano, William Mapother, and Rebecca De Mornay.
The Nativity Story
Initially, Hardwicke was reluctant to take on the role of director for this biblical film. Her concern was whether she was able to approach this story from the heart of Christian culture in a new way. In this 2006 movie, Keisha Castle-Hughes portrayed Mary while Joseph was played by Oscar Isaac. During filming, Keisha Castle-Hughes was the subject of a lot of media attention when she became pregnant.
Twilight
This 2008 movie was an international success and is an adaptation of the novel by Stephenie Meyer. Twilight is the first movie in a series of four. Hardwicke had a budget of $37 million to make this movie and it was shot in just 44 days. The box office gross for this movie was $400 million giving Hardwicke the kudos of becoming the most commercially successful woman director. The lead roles in this movie are played by Kristen Stewart and Robert Pattinson.
Red Riding Hood
Hardwicke transformed a classic fairy tale into a deep film that explores topics such as adolescence and sexual awakening. Amanda Seyfried took on the lead role in this 2011 movie while Gary Oldman, Billy Burke, Shiloh Fernandez and Max Iron had supporting roles. The movie's worldwide gross total was $89.2 million.
Tell us what's wrong with this post? How could we improve it? :)
Let us improve this post!