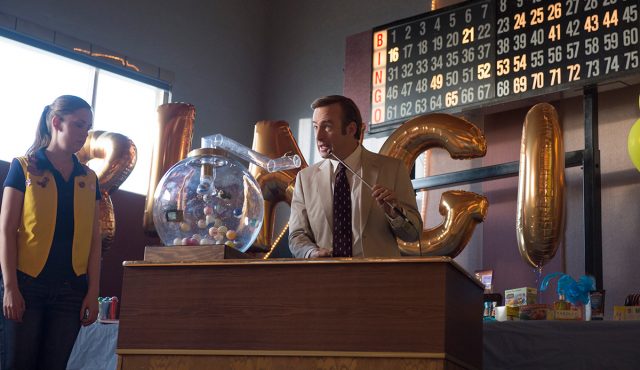 Although it has a rather humble gameplay, bingo is also massively enjoyable which makes it the ideal game for casual gamers. Unlike its more glamourous casino counterparts such as poker, most people think of bingo as being anything but cinematic. However, this couldn't be further from the truth, as Bingo has featured in a number of popular movies and television shows, not to mention some of the fun and interesting bingo TV ads from companies like Sun Bingo that we have seen over the years, especially with the huge rise in popularity of online bingo sites. We've listed some of the best bingo scenes from TV and film over the years.
Bad Grandpa
Johnny Knoxville may have accomplished some pretty courageous and often silly stunts during his time on MTV's Jackass, however, when the well-loved character Irving Zisman got his own film in Bad Grandpa, he really managed to steal the show in a completely new way. In a scene from the film that's now quite iconic, 'Irving' plays a game of bingo whilst engaging in conversation with some of the other players. As usual, the 'bad grandpa' was testing everybody's patience and pushing them to their limits during the game. At some point, he decided that drinking the bingo marker fluid was a good idea — a scene that surely makes everybody who watches it laugh.
Better Call Saul
AMC has a bit of a knack for producing hits, and this spin-off of popular Netflix TV show Breaking Bad certainly went down well with the fans. Designed as a prequel to the infamous story of Walter White aka Heisenberg, Better Call Saul allows watchers to learn more about the story of sketchy lawyer Saul and discover how he became such a big success in his own right. At some point during the show, Saul calls a game of bingo for some older people in a bid to win over some potential new clients, but has what looks like a mini mental breakdown in the process, ranting about his 'piss-poor' life. The bingo game becomes a pivotal point in his life, spurring him to change from a failing lawyer to the Saul of Breaking Bad that we all know and love.
Hotel Transylvania
Bingo isn't just a fun game for adults, as there are many kids who enjoy playing the game and variations of it, as well. Hotel Transylvania takes the game and approaches it from a whimsical and childlike perspective. Dracula's hotel provides the perfect place for monsters, ghouls and goblins to take a break and have some fun, with spooky bingo being a part of this. The bingo in Hotel Transylvania isn't the traditional game that we all know; it takes on its own spooky twist with the 'bingo balls' actually being skulls that creepily hiss out their numbering to the bingo caller and players.
The Babadook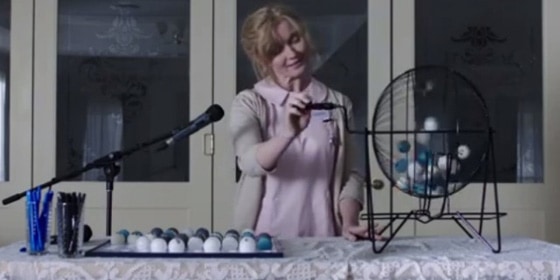 If you enjoy horror movies and are also a fan of playing bingo, The Babadook is the perfect choice of movie for you to watch. A psychological thriller which tells the story of Amelia, a troubled widow who works in a care home and during the movie calls a bingo game for the residents that she cares for in an attempt to liven up the atmosphere. The movie incorporates bingo in a clever way to give the viewer a chilling insight into the lives of the main characters.
Rampage
A murder thriller which premiered in 2009, Rampage features a hair-raising scene in which the killer wanders through a hall filled with bingo players who have their eyes down concentrating on the game and don't even notice that he is there. The scene, although frightening, is a great representation of bingo and how it can be a captivating and interesting game to use to pass the time, allowing you to forget what's going on around you!
Do you enjoy watching TV shows and films that feature bingo? Have you seen a bingo scene in a movie or television show which we haven't mentioned here? If you'd like to share your own favourite bingo-themed movie scene with us, we'd love to hear from you — leave your response in the comments below!
Save