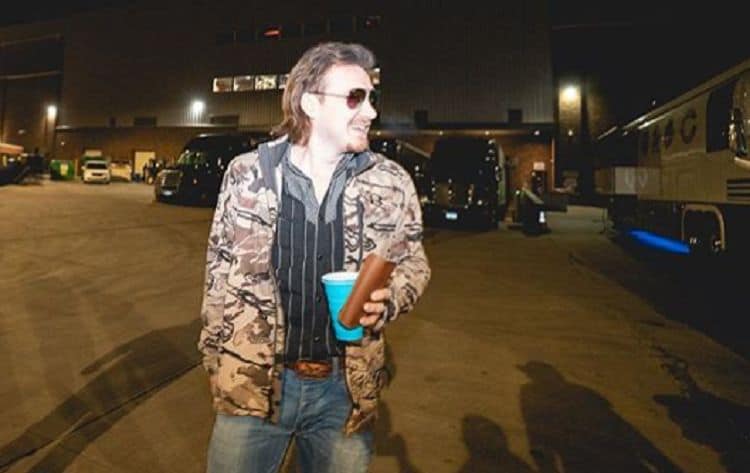 The world did not know on May 13, 1993, that only 28 short years later, a child born that day would end up nominated for Album of the Year at the Country Music Awards. However, that's the day that country music superstar Morgan Wallen earned the right to call his own album one of the best of the year despite not actually winning. What we love about Morgan Wallen is the fact that he's pursued his dream since day one. He grew up playing instruments in Tennessee with his parents. He learned to play both the piano and the violin through lessons his parents signed him up for, but baseball was his main dream. He was going to pay for the major leagues. He was good, and he continued to work harder than anyone else knowing that he would one be drafted onto a pro team. However, his dreams were cut short prematurely when he suffered a career-ending elbow injury that made him change his pace. It was at that point that he decided to pursue a career in music.
Morgan Wallen and the Voice
When he decided he would get his life together in the music industry, he initially began by trying out for the hit show, "The Voice," where he chose to become part of Team Usher. He was later part of Team Adam Levine, and he did not win the show. However, he also didn't stop pursuing his dreams and his career. That was all the way back in 2014, and by 2015 he was signed, making music, and becoming a hit. Everyone knows his name, and no one can deny his talents.
Controversies
When the COVID-19 pandemic hit, Morgan Wallen was vilified by the press and those who decided they didn't like his way of living. Despite the fact that politicians and other celebrities were also photographed out and about and not adhering to social distancing guidelines, mask policies, and more, it was Wallen the press decided to crucify. He was photographed in October of 2020 – which was more than six months after lockdowns were mandated, and five months after many states went back to their traditional way of life without mask mandates and lockdowns – in Alabama after the Bama/Texas A&M football game. He was partying, having a good time, and living his life the way most people continued to do, and that was when Saturday Night Live decided to postpone his appearance scheduled for the following week. At the beginning of 2021, a video was released of him using the "N" word when his friends entered his home. Was it appropriate? No, it was not. However, everyone makes mistakes, no one is perfect, and there is not a person in the world who has not offended someone else by using an offensive word, term, slang, or outright insult, and the best thing we can all do is take ownership of our actions, apologize for our mistakes, and do better in the future. Mistakes are, after all, the best lesson. Despite his apology, cancel culture hit him hard, as it tends to on occasion.
Why Was Wallen Not at the CMAs
The Academy of Country Music Awards made the decision in February of 2021 to disqualify Morgan Wallen from performing and/or being recognized in any capacity at the 2021 CMAs following the initial controversy surrounding his use of a racial slur. They did not go back on their decision even after the star apologized. While his use of this racial slur was inappropriate, wrong, and downright unacceptable, he apologized. It doesn't seem entirely appropriate to ban him from ever having a chance to do better, be better, and show others that you can change for the better when you make a mistake. He's made a mistake, and the world has decided to cancel him. Everyone makes mistakes, even as serious as this one, but we're all believers in a second chance because at the end of the day, it's not your first mistake you're judged for. It's when you make the same mistake a second time that people should begin to form their own opinions – because mistakes happen, but continuing to make the same mistake only shows the world that your apology was insincere and you learned nothing. If that second chance is not given, how will the world know you changed?
While the Academy was not wrong to issue a statement that they do "not condone or support intolerance or behavior that doesn't align with our commitment and dedication to diversity and inclusion," we do wonder if they will give the singer a chance to prove that his apology was sincere and that he learned a valuable lesson? Instead of canceling him entirely, perhaps the academy – and the rest of the world – could learn a valuable lesson about this type of inappropriate behavior, language, and racist behavior. Perhaps Morgan Wallen can be the man who helps others learn from his own mistakes so they don't make the same one?