Given the enormous success of The Walking Dead it's a bit surprising that more Graphic Novels have not made their way on to series development slates. Even though Graphic Novels are usually looked upon as the mini-series of the comic world, they often pack the most intense premises and possess a much more complex narrative, generally, then the pulp of monthly Comics. Even when a well known Comic staple, like Batman for instance, ventures into the pages of a Graphic Novel, such as The Dark Knight Returns, they usually arrive without the easily digestible template of mainstream Comics. Graphic Novels represent the state-of-the art for sequential story-telling, a sort of parallel story highway to the Comic world where writers can focus on deeply nuanced narratives featuring plot craft that steers closer to the lane of fine literature, and artists can express themselves, and the characters, in abstract and experimental ways. If you've never read one, it might sound too grandiose and high brow for Comics; if you are a fan, than you know that what I've said is only beginning to scratch the surface of the Graphic Novel phenomenon.
Comics are naturally the source of numerous hit films and television series already, but it is generally true that they find their success in the higher concept trappings of their source material in a highly episodic way. One adjustment that has to be made to any Graphic Novel that is brought to television as a series is keeping the story open ended. Most Graphic Novels have an endgame. Obviously if you are going to produce a series, you want something that can go on for years. That said, here are three Graphic Novels that possess the premise of a great TV series. Who knows, maybe one of them will even make it on the small screen some day.
DMZ By Brian Wood and Riccardo Burchielli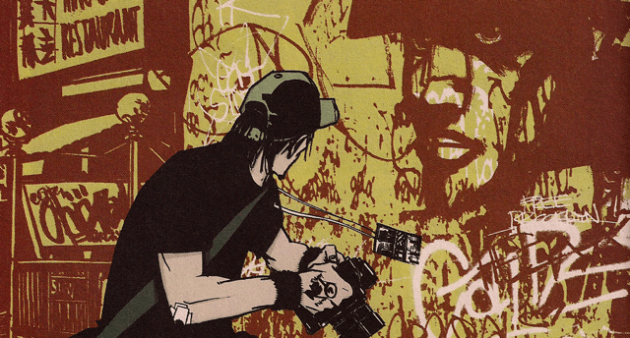 DMZ was developed in the blast furnace of the social psyche following the 9/11 Terrorist attacks and the subsequent wars in Iraq. Creator Brian Wood described the inspiration for DMZ as coming not only from the imagery that came to dominate our culture, but also the political climate that developed afterwards. Since many would say that climate has now crystallized into the political divisiveness we have today, Wood's allegory about a divided USA would still be exceptionally powerful today.
The DMZ of the title is the island of Manhattan. In the near future, a civil war is being waged between the Federal Government, and a collective called 'The Free States'. Not so much a North vs South situation, The Free States are a decentralized movement with the ability to rise up and attack practically anywhere. Naturally in this kind of environment there is resistance to both movements by emerging parties and militias from all around the world.
Initially, DMZ follows the character of Matty Roth, a reporter struggling to survive in the perimeters of the DMZ. As the story evolved, the focal point shifted to a national scale to tell episodic tales of how the ravages of a civil war post-information age were slowly eroding any sense of the American experience.
DMZ could become a powerfully allegory to remind us of what is at stake if we divide too much, not to mention a morally ambiguous drama ala Breaking Bad on a much more massive scale.
Next: Transmetropolitan
Legendary Gonzo journalist Spider Jerusalem descends from a five year sabbatical from society to fulfill on his book deal, and as we descend with him we find a moderately futuristic society where time has slipped and all aspects of humanity–consumerism, sex, fame, etc–have become twistedly poetic overstatements of themselves. Basically: if Hunter S. Thomspon were God and dropped some bad acid, what kind of Earth would he create.
Next: Y The Last Man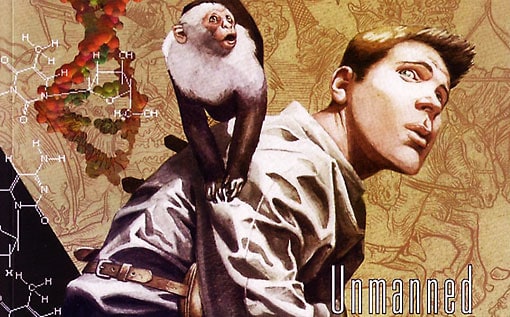 You've heard this part before: a plague wipes out most of mankind. You haven't heard this part before: a plague wipes out the men from mankind, even the unborn ones, with the exception of one guy who must now enter a post apocalypse world, with his monkey, ruled by women. Tell me Showtime wouldn't make a killing with this. The fact is Newline is presently producing a feature film, but this baby deserves a weekly series.
Tell us what's wrong with this post? How could we improve it? :)
Let us improve this post!