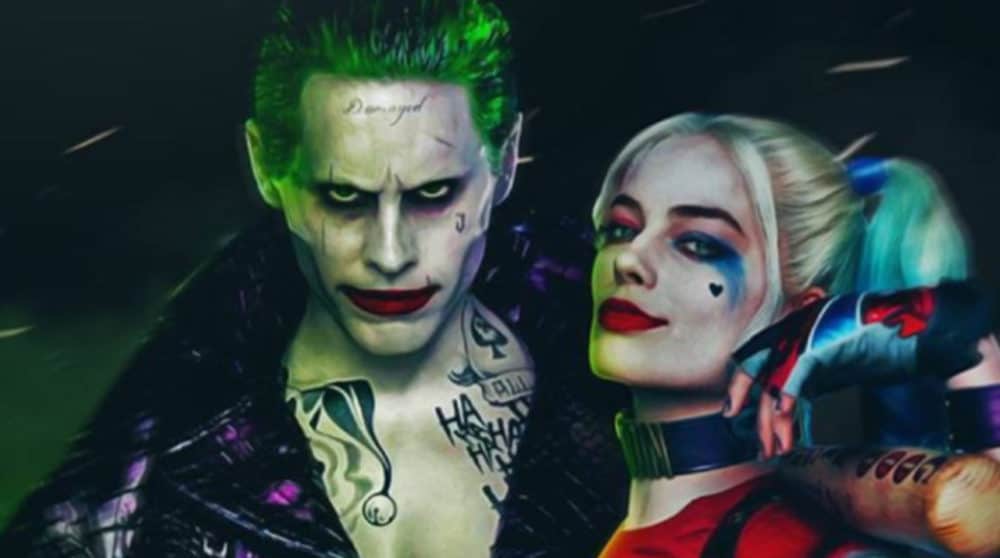 The Joker and Harley Quinn have an abusive, unenviable relationship that can only possibly end with one or both of the pair dead.
This is pretty much obvious on its surface, right? He beats her. He berates her. Her origin story is basically just a prolonged torture scene once it moves on past the "maybe I can fix him" eyelash batting phase. Most of his greatest one-liners are about how gruesomely he treats her ("Women: can't live with 'em, can't throw 'em out of a movie car") and most of her greatest storylines involve her sometimes-successful attempts to break free from his white-caked grip and reclaim some semblance of a normal life for herself.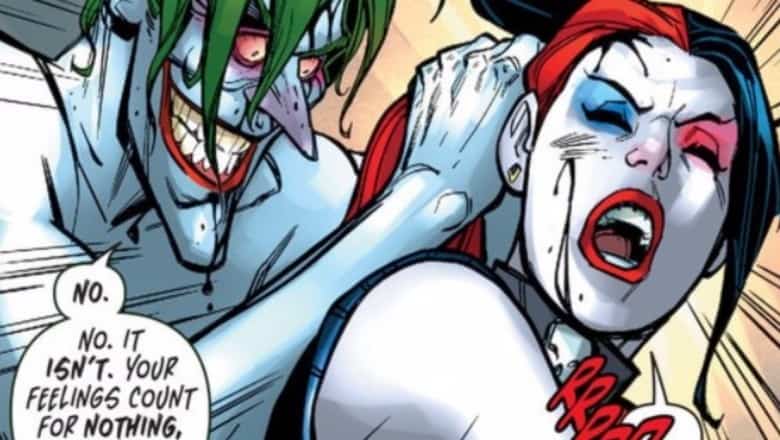 And yet, time and time again, Warner Bros keeps circling back on their relationship being somehow aspirational. He's the kind of bad boy that her parents would never approve of. She's the good girl who he brings out of her shell. Sure, they go through their rough patches, but they really do love each other. He really is sorry for hitting her this time. Maybe if she sticks with him long enough, she really can change him after all.
It's an absolutely disgusting way of framing what is unquestionably sustained romantic abuse against a woman who is no longer in possession of her full faculties. But all the while that Warner Bros is regurgitating increasingly harmful variations on "the course of true love ne'er did run smooth," they're desperately trying to ape the genuinely good, engaging and healthy repartee between from Fox's Deadpool ("your crazy matches my crazy, big time").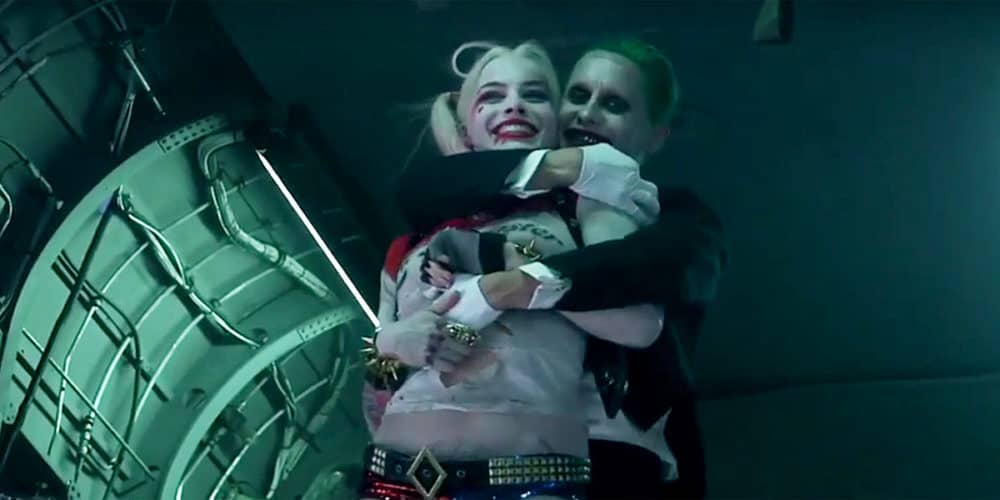 Although I was ultimately disappointed by the movie, I really was looking forward to Suicide Squad (2016). After all, the titular team featured a lot of under-appreciated characters from the DC rogues gallery. Harley Quinn is a deservedly fascinating character. They already made an excellent animated movie for the home market. Besides, that trailer really did look like a breath of fresh air was on its way in the wake of the supremely disappointing Dawn of Justice (2016).
And while Warner Bros didn't lean so heavily into outright romanticizing Joker's sustained abuse of his significant other, it insidiously tried to split the difference between the two perspectives/. Yes, the Joker was a bastard who did some truly reprehensible things, but he changed! Through her blind obedience and the complete mental breakdown that he caused her to have, he fell in love. When she was drowning, he jumped in after her to save her (never mind the fact that he's the reason why she ended up in that vat in the first place). And don't you forget that Harley was waiting the entire movie for her "Puddin'" to come a rescue her from jail, a promise that he eventually lives up to in the movie's closing moments.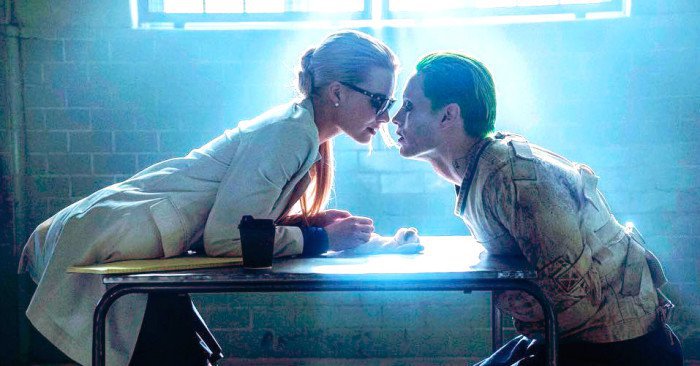 Nowadays, I don't have much faith in the DCEU. Some of their upcoming movies look like they might actually be good, but DC has lied to me before: over and over again. What little faith I had remaining in the mega-franchise has now been thoroughly destroyed after finding out where they plan on taking Harley Quinn and her abuser going forward.
After finally wrapping on the movie's script, scribes Glenn Ficarra and John Requa described the story as " 'Bad Santa' […] mixed with […] 'This Is Us' […] We kind of meshed them together." The only takeaway that I am able to salvage from that mess is that the Joker's very real, very serious abuses are, at worst, going to be played off as raunchy, comedic fun, but with the rest of it played straight as the rea, day-to-day true romance of a young couple desperately heads-over-heels in love with one another.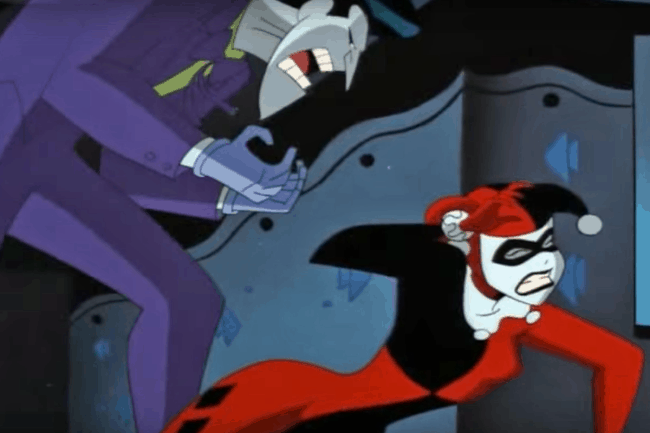 It's positively disgusting.
While DC marketing has always had a whole host of issues surrounding the packaging of Harley / Joker, the media depicting the relationship has generally been on-point with its disgusting and destructive nuance. Harley is often seen being unambiguously abused or struggling with leaving the relationship altogether. The comics frequently pair her with romantic rebound Poison Ivy. Batman: Assault on Arkham (2014) featured their violent codependence as a major plot point. Even the Injustice video games show the lingering trauma that the relationship has caused Harley (which she must constantly deal with).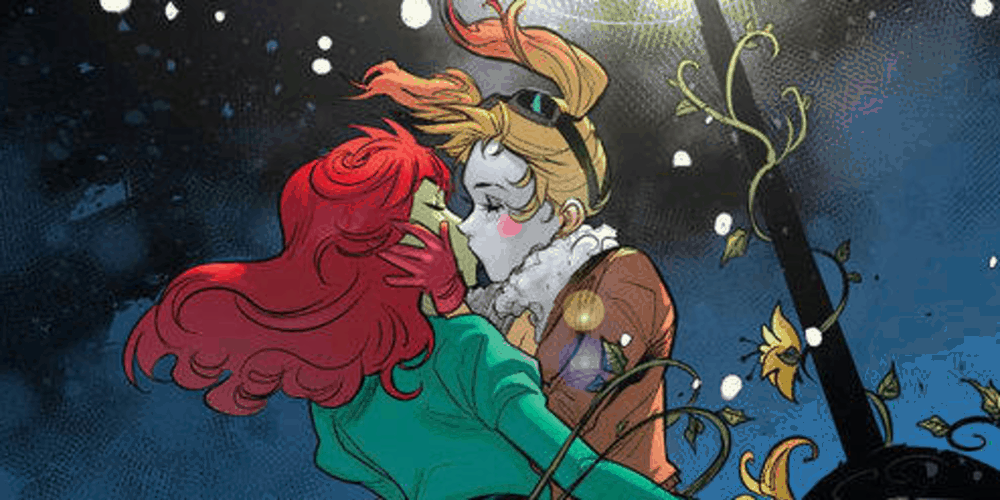 Only these movies seem to get the dynamic wrong. And more's the shame, because this is how the vast majority of moviegoers are being introduced to these characters and their abhorrent personal dynamics. We deserve infinitely better than Warner Bros is apparently willing to give us, and it's high time that we show them as much.