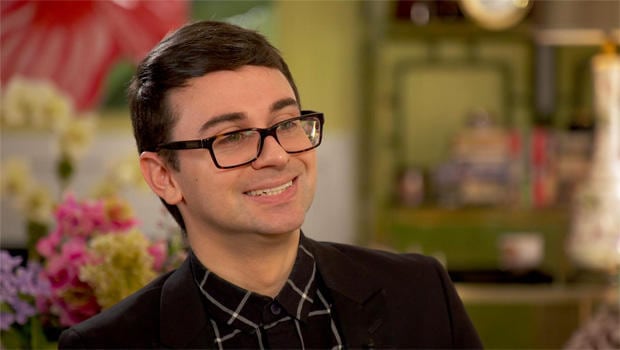 Fashion TV has never gotten better than Project Runway. The long-running series of 15 seasons have produced some truly talented designers in the fashion industry. While one's success might be different from the other, these previous winners have shown that after winning a television competition, you'll have to work even harder to get to the big leagues. These past Project Runway designers are five of the most successful winners that have come out of the show to take over the fashion world.
1. Christian Siriano
Arguably the most famous and recognizable winner of Project Runway to date, Siriano has definitely proven that it can happen to anyone. Siriano dominated season 4 up until the very end with his stunning and winning avant-garde collection. Nowadays, Siriano's designs are sold at high fashion stores such as Neiman Marcus and Saks Fifth Avenue. He has also launched a fragrance in 2014 and has a strong pop culture following. He has a number of celebrity clients including Lady Gaga, Victoria Beckham, Sarah Jessica Parker, Rihanna, and Taylor Swift among many others. Siriano's even designed one of former first lady Michelle Obama's gown. Siriano has surely found success in fashion and beyond and continues to grow his brand in different ways.
2. Leanne Marshall
The usually shy and quiet season 5 winner is nothing like her personality when it comes to the runway. Her designs may reflect complete femininity, but her wave-inspired finale designs were bolder than they were delicate–a side of the female that Leanne herself embodies. Ever since her win, Leanne has shown her designs each year at the New York Fashion Week in Bryant Park. She's also dressed a few celebrities including Heidi Klum and Paula Abdul. Many of her gowns have been featured in a variety of magazines including Martha Stewart Weddings, US Weekly, People, Elle, National Geographic, and many more. She continues to develop her style and owns a studio in New York City.
3. Chloe Dao
It's been over 13 years since Chloe Dao won season 2 of Project Runway, but she hasn't stopped since then. Dao is known for her bold prints and eclectic design style. Since her win, she's been featured in many programs and campaigns. She's also served as a featured designer and panelist during the Spring 2007 New York Fashion Week. In the same year, she launched a collection on QVC, which sold out at quite an impressive rate. Dao continues to grow her business in Texas and has even expanded into judging on television for Project Runway Vietnam.
4. Irina Shabayeva
Season 6 winner Irina Shabayeva is known for her impeccable tailoring and impressive couture collections. Her success on the show has propelled her to venture into other niches in the fashion industry such as weddings and celebrity style. Irina's bridal collection continues to grow, and she's dressed the likes of Selena Gomez and Carrie Underwood. These days, Irina spends her time focused on another passion aside from fashion: charity work. She's dedicated to numerous charities and has launched a few benefits to aid in the fight against child trafficking and also cancer.
5. Jeffrey Sebelia
Jeffrey Sebelia had a celebrity following even before his season 3 win on Project Runway. His clients then included A-list names such as Madonna, Gwen Stefani, and Elton John. After Project Runway, Sebelia ventured to open his own design lines, Cosa Nostra and La Minitura, a pop-punk kids collection that was sold at Barney's New York and Kitson in Los Angeles. He's also worked as a designer for Fluxus, a fashion house known mostly for its artistic endeavors. Sebelia continues to work in the design world, putting his vision and expertise onto a mix of industries and niches.
Tell us what's wrong with this post? How could we improve it? :)
Let us improve this post!