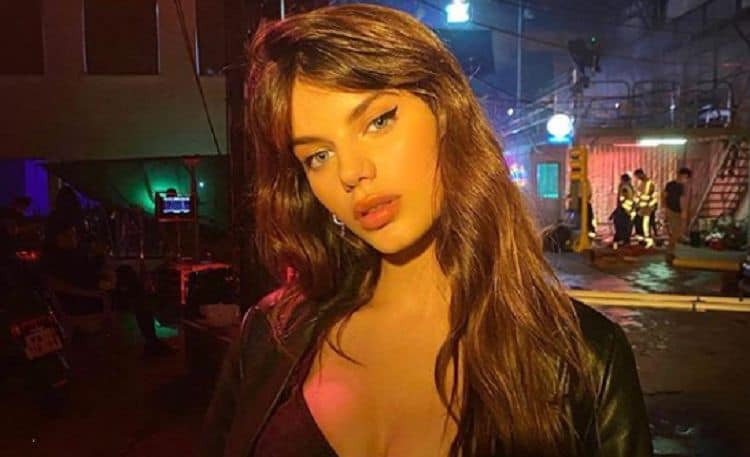 When it comes to picking a career path, most people are encouraged to just pick one thing and stick to it. But at just 21-years-old, Sonia Ben Ammar is already showing and proving that it's possible to do multiple things and succeed at all of them. The talented young model, actress, and singer is already making a name for herself all over the world in multiple industries. Although most of her focus has been on modeling and singing, her acting career is on the verge of a big break thanks to her role in the upcoming film, Scream 5. With so many great opportunities ahead of her, the possibilities are truly endless for Sonia. Keep reading for 10 things you didn't know about Sonia Ben Ammar.
1. Her Parents Work In The Entertainment Industry
Being an entertainer is something that has always come naturally to Sonia. From an early age, she showed an interest in performing. While she worked hard to develop her talent, the fact that her parents work in entertainment has helped her better understand the industry. Her mother, Beata Ben Ammar, is an actress and her father, Tarak Ben Ammar, is a film producer.
2. She Went To USC
Sonia was born in Paris, but she has spent several years living in the United States. After all, becoming an international success has been one of her top priorities. Once she graduated from high school in France, she enrolled in the University of Southern California.
3. She's Been In Some High Profile Relationships
Even if you're not familiar with Sonia, you're probably familiar with some of the people she's dated. Her relationships with Brooklyn Beckham, son of Victoria and David Beckham, was the first to get people's attention. Following their break up, Sonia briefly dated Anwar Hadid.
4. She's A Big Michael Jackson Fan
Sonia has been drawn to music since she was a child. During an interview with Vogue she said, "Music has been a part of my life for as long as I can remember. My grandma sings, my father plays the drums, and my mother is a pianist, so it definitely runs in my blood. I've been playing the piano and singing since the age of five." She cites Michael Jackson as her biggest musical influence.
5. She Loves To Travel
Sonia may be just 21-years-old, but she's already gotten to see more of the world than some people get to see during their entire lives. She enjoys getting the chance to visit different places. Some of the countries she's been to include England, Italy, and Maldives.
6. Her Mom Is Her Best Friend
It's no secret that mother/daughter relationships can be very complicated, but Sonia and Beata have been blessed to have an effortless connection. When talking about her mom with Harper's Bazaar Sonia said, "She's the coolest mom ever. It is true and I always tell her this. I always tell her she's my best friend and she says, 'No, I'm your mom.' Some people are embarrassed to have their mom around all the time. Not me. Not when your mom looks like this!"
7. She Doesn't Like To Compare Herself To Others
Have you ever heard the phrase 'comparison is the thief of joy'? The mindset behind that saying is something Sonia lives by. Although she admits that it can be hard to avoid comparisons because of social media, she does her best not to compare herself and her journey to anyone else.
8. She Wishes She Could Trade Wardrobes with Rihanna
As someone who works in the modeling industry, Sonia knows a thing or two about fashion. She has a great sense of style and she loves to show her personality through the things she wears. When it comes to fashion, Rihanna is one of the people she admires and she told Vogue that if she could trade wardrobes with anyone, it'd be Rihanna.
9. She's Shown Her Support For The Black Lives Matter Movement
In this day an age, being a celebrity also comes with the responsibility of speaking of supporting various causes. This is something that Sonia fully understands and she isn't afraid to show her support for the things that are important to her. Over the last few months, she has consistently shown her solidarity with the Black Lives Matter movement and the fight to end racism.
10. She Supports Gun Control
Sonia prides herself in being the type of person who likes to form her own opinions. With that being said, another cause that Sonia stands behind is gun control. She admitted to Harper's Bazaar that she still needs to learn more about the topic, but overall she stands behind the idea that the world should be a less violent place.