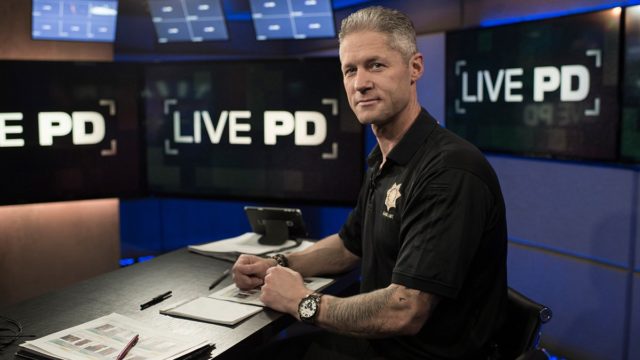 Reports are that A&E's Live PD weekly show has been renewed for another 100 episodes. A recent Saturday episode had more than 2 million viewers. There is a debate about how good the series is compared to the older popular series COPS. The question is, is Live PD the real deal?
The retro series COPS came to a screeching halt when one of the cameramen filming an active robbery was shot by police in a case of mistaken identity. New episodes still pervade the airwaves and keep a small but steady audience, however, the recovery from the incident has been slow. People will always be interested in following cops on the job, either to criticize them or show people how hard their jobs really are.
The original COPS was intended to be a docu-drama, generally avoiding graphic violence and focusing more on carefully edited clips put together to shape the public's view of what it is like to be a cop. The basic formula was a dramatic opening, usually involving a chase of some type, followed by a milder arrest, and closing with something relatively mundane.
Live PD takes the same basic approach, following cops on patrol, but largely unedited. I say "largely" because the show breaks away during the broadcast for commentary or to switch to a potentially more dramatic situation. There are flashbacks inserted to previous situations with the same officers that have been carefully selected to be more dramatic than the live feed.
If Live PD can be briefly summed up, it is a COPS broadcast using a sporting event format. There is a host who regularly pops up and summarizes what you will see, a color commentator who usually is a retired or former police officer, and the flashbacks can be understood to be replays. The format fits in well with 21st century programming, which may account for its popularity. It is easy to see a bunch of people sitting around on a Saturday night drinking beer and rooting for their favorite side.
The earlier version of COPS is better because what we learn from Live PD is that the job of a cop is often pretty b-o-r-i-n-g. Live PD makes a point of giving the producer's name who is on the scene, as if we will remember — or care. The real flaw with Live PD is with the flashbacks because they are just doing what the older COPS did as they go along through the show. It ends up being a form of reality TV.
Despite not living up to expectations, A&E may have hit on a winner because Live PD is filling a gap created by the end of COPS. Fans of COPS have seen the reruns 1,000 times, so the drama is gone. People are looking for the next level of COPS. Live PD tries to amp up the drama by using background music, but it usually doesn't work out. Fans of the older show don't have to listen to a host or color commentary — the video does all the talking. But there is still an interest in seeing what cops do on the job, and Live PD meets the demand.
Save
Save