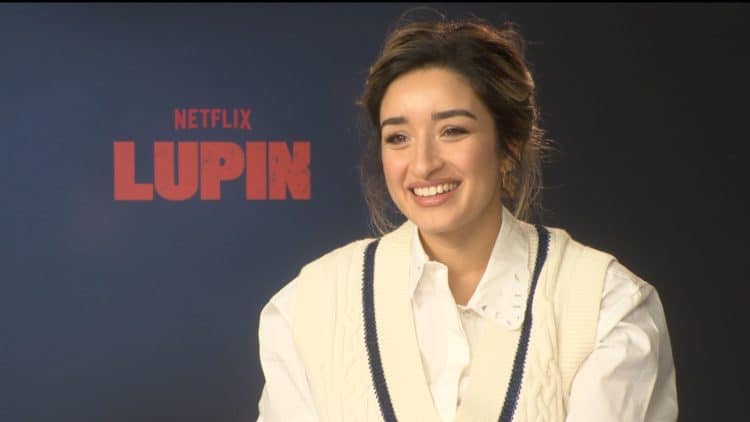 The last couple years of Shirine Boutella's career have been the stuff that dreams are made of. After building a successful brand on YouTube, Shirine was able to transition into the world of professional acting. She got a big break when she was cast in the French Netflix series, Lupin. The show has become popular all over the world and it's given Shirine the chance to share her talents with a huge audience. So far, people are loving her work and they're looking forward to see what she does in the future. If she keeps up the momentum, Shirine could establish herself as one of the hottest rising stars in the French entertainment industry. Keep reading for 10 things you didn't know about Shirine Boutella.
1. She Is From Algeria
Although most people associate Shirine with France, she is originally from Algiers, Algeria. After completing college, she decided to relocate to France to continue her education. She has called France home for several years and it looks like the country has really embraced her.
2. She Loves To Cook
There are lots of people out there who simply eat out of necessity, but Shirine isn't one of those people. She loves food and considers it yet another way for her to express her creativity and talent. She enjoys cooking and often shares her favorite recipes with her followers on social media.
3. She Speaks Four Languages
If you've ever tried to learn a new language, you know that it's extremely difficult. In fact, some people are willing to shell out large sums of money in an attempt to make the process easier. Fortunately for Shirine learning languages seems to be something she's good at. She speaks English, French, German, and Arabic.
4. She Studied Cinema
Those who have known Shirine for a while probably felt like it was only a matter of time before she found her way in front of the camera. Although we don't know much about her early life, we do know that she attended the Université Sorbonne Nouvelle in Paris where she earned a degree in cinema.
5. She Has Almost 20 Million Views On YouTube
Some people may think being a YouTuber is easy, but that isn't the case at all. In reality, creating consistent content at a high level requires lots of dedication and patience. Shirine has put lots of time into building her YouTube channel and she currently has more than 563,000 subscribers. What's even more impressive is the fact that she has well over 19 million total views. Even though her acting career is starting to take off, Shirine hasn't abandoned her YouTube channel.
6. She Enjoys Reading
Shirine has always been someone who enjoys learning as much as she can. Even though her days as a formal student are over, she hasn't stopped learning. When she has free time, she loves to curl up with a good book. Occasionally, she'll even share images of the book she's currently reading with her followers on Instagram.
7. She Loves To Stay Active
Keeping herself in great shape is one of Shirine's top priorities, not only for the sake of her physical health but for her mental health as well. That being said, she loves to stay as active as possible. From going to the gym to doing at home workouts, Shirine loves to incorporate exercise into her daily routine.
8. She Is An Avid Traveler
The fact that Shirine knows so many languages probably comes in very handy seeing as how she really loves to travel. She always looks forward to the opportunity to see and explore different places. She has been fortunate to visit several different countries, but she especially loves visiting different places throughout France.
9. Lupin Is Her First TV Show
In many cases, it can take an actor several years in the industry before they're finally cast in a major production. Shirine's journey, however, has been a little different. She made her on screen debut in 2019 in a movie called Papicha. Being cast in Lupin makes her second ever on screen acting job and her first TV appearance.
10. She Is Married
There are probably lots of people who have Shirine at the top of their celebrity crush list, but unfortunate for those people she is officially off the market. She is happily although she hasn't revealed much information about her husband. With all of the drama that often comes with a life in the spotlight, it's easy to see why Shirine would choose to keep her relationship as private as she can.
Tell us what's wrong with this post? How could we improve it? :)
Let us improve this post!