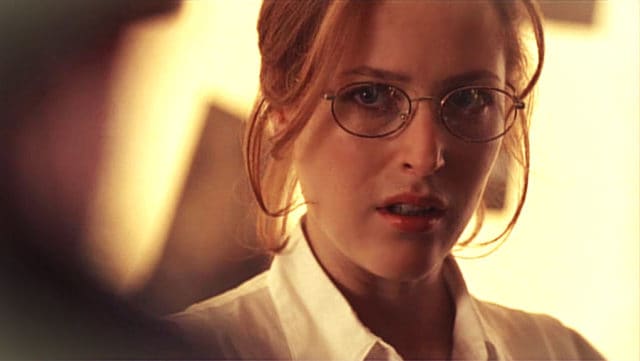 One of the most iconic female roles in 90s television was no doubt FBI agent Dana Scully from the hit show The X-Files. Played by Gillian Anderson, Agent Scully was undoubtedly an inspiring character for many, especially since she embodied everything that many women fight for today. In fact, that statement is backed up by a study conducted by the Geena Davis Institute on Gender in Media. According to the report, Agent Scully inspires women to go into various careers in the field of STEM, which stands for science, technology, engineering, and math.
At a time when the field was dominated mainly by men and in a world where the same was true, Scully was the only strong female lead from 90s primetime television that worked in the field of science. Since then, many have noticed an anecdotal "Scully effect," where women who are seeking STEM careers were initially inspired by the female lead of The X-Files.
The study that was done surveyed more than 2000 women who were fans of the show. The results showed that women who saw female characters such as Scully were more likely to get into a STEM career. They were also more likely to study the field after college and were more interested in the field altogether. There may be no direct causation, but it makes absolute sense. In addition, women who watch Scully identify her as someone who gives off a positive impression of women. Many see and describe Scully as someone who is intelligent before any other adjectives.
The Scully effect, then, may be anecdotal, but it's a great way to get more women into a field that is still largely male-dominant even to this day. Many governments, organizations, educational facilities, and activists have been pushing to turn STEM fields into more diverse fields. The truth is it simply starts by giving girls and women more powerful females to look up to. Young girls, especially, need more female role models in the STEM field, even though the role models may be fictional.
The X-Files are back on again, and we're pretty sure that the Scully effect is in full swing. Agent Scully is back to inspire young minds and a whole new generation of thinkers that can one day become the female futures of STEM. It isn't such an ambitious goal, especially since Agent Scully has done it before.
So if you're hoping to get inspired by Agent Scully, you no longer need to go back to the old files, even though some of those episodes were some of the best ever. You can proably even test out the Scully effect on your own; next time you watch Agent Scully, consider how you feel about the sciences right after.
If you never believed in aliens, at least believe this: the Scully effect is real. It's there and it's inspiring a lot of women to pursue their dreams in science and to also make a difference just as Agent Scully did.