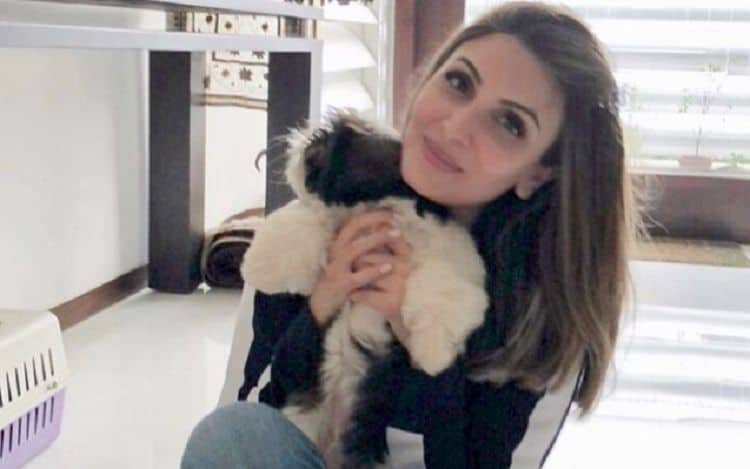 She's a gorgeous fashion designer, the daughter of a legend, and the sister of a famous Bollywood star. Her name is Riddhima Kapoor Sahni, an she's someone you need to get to know. She's successful and loving life, and she's clearly not going to allow things like her father and her brother to get in her way with their own success because she's got her own success going for her. She's someone people look up to and admire, and we thought you'd like to know a lot more about her.
1. She's an 80s Baby
Riddhima was born at the beginning of the 80s. She grew up in a time when the world was much simpler and there was no social media or things like that for everyone to worry about. She got to go to school without worrying about cyber bullying and like, and we imagine that her childhood was a lot simpler than kids have it these days. Her date of birth is September 15, 1980.
2. She's From Mumbai
She was born and raised in Mumbai. Her childhood was spent as normally as possible when your father is a famous person in your country. She might not speak of it much, but we assume she had a pretty good upbringing in those days. However, she's so private.
3. Her Dad is Very Famous
His name is Rishi Kapoor. He's known as a Bollywood legend, and everyone knows his name. He's been in some of the most amazing films in Bollywood history, dating all the ways back to the 1973 hit film "Bobby." He's since starred in more than 150 movies.
4. Her Brother is Very Famous
Her brother, Ranbir Kapoor, decided he would follow in the footsteps of their father. He became a Bollywood actor in his own right, and he's living his best life as a result. He is named for his grandfather, who was also a Bollywood actor. It appears that this is a career path that runs in the family.
5. She's a Married Woman
She got married back in 2006 when she was only 26. She wed Bharat Sahni. He's a businessman from India, and they spend a lot of time together working on their lives and their careers. He is not someone who works in the entertainment industry, which might be a deliberate choice on her part. She grew up with that, and she seems to want a different life.
6. She Fights with Her Brother a Lot
She admitted this during a social media live question and answer segment during the lockdown. A fan asked if the pair of siblings fight, and she said they do. Don't worry, though. They aren't fighting in that they do not get along or love one another. They fight like all siblings fight. It's like a rite of passage that you never grow out of. Even when you're a grown adult, there is something about being with your siblings that turns you into a tween once again.
7. She's Quarantined with Her Mother
Sadly, her father passed earlier in 2020, and she flew to Dehli to be with her mother and attend her father's funeral. Since then, she's been unable to get home due to international flight cancellation laws, and she's been with her mother the entire time.
8. She's A Jewelry Designer
She didn't have the desire to get into the same line of business her family seems to get into, and she has no regrets. She's a jewelry and fashion designer, and she's loving it. She knew she was a creative person and she'd like to be in the creative line, but she also knew that acting was not for her. She's so good at what she does that it seems like this is absolutely what she was meant to do.
9. She Welcomes Criticism
As best you can, that is. She doesn't love to hear negative things about herself, but she does believe that there is a necessary place in success for constructive criticism. You cannot grow if you're not learning what you can do better, how you can improve, and using the negatives to develop something more positive.
10. She's A Loving Mom
She feels her husband is her soul mate, but they both feel that their daughter is the light of their lives. She was born in 2011, and she's someone that they love more than anyone. They spend a great deal of time together as a family, and that's the most important thing in the world to both of them.