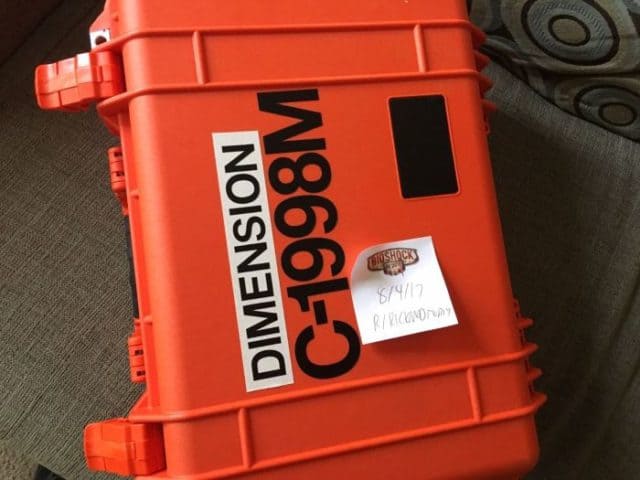 Looking at the closed container you might think that something awfully important and potentially hazardous is in there. Well, you wouldn't be completely wrong on the first count. But the real hazard seems to be the shutdown of any rational person's thought process when they discover what's in there, and how much it went for on eBay.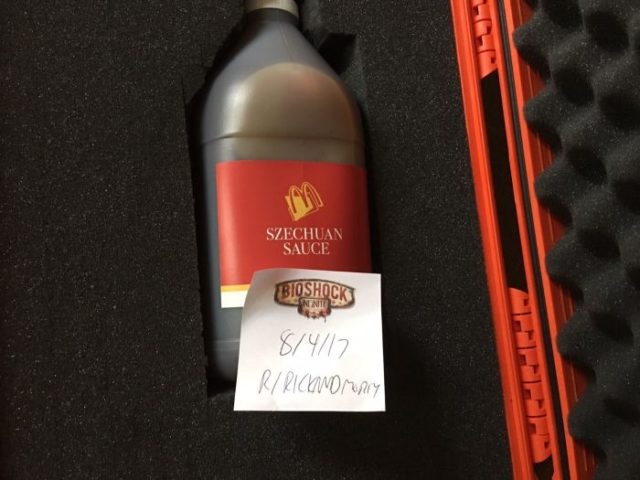 That's right, szechuan sauce. Not rare jewels or gems, not weapons-grade plutonium to fuel your own time machine, but SZECHUAN SAUCE. If you're not confused enough get ready for the kicker. This bottle of sauce went for around $12,300 on eBay. No that's not a typo and I didn't miss a decimal point. That's the actual price that someone payed for a 64 oz. bottle of szechuan sauce inspired by the Rick and Morty cartoon. You might be scratching your head and wondering just why this would be important and why anyone would bother spending over twelve grand on a bottle of sauce that you could likely get at the local Walmart for about ten to fifteen dollars.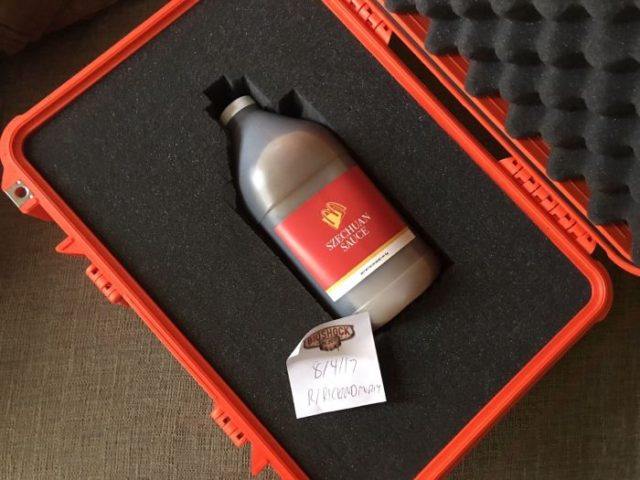 You're probably still as confused as poor Morty was when Rick started ranting and raving to him about the Mcnuggets dipping sauce that he'd been pining for throughout the years. The special Mulan dipping sauce that he keeps going on and on about was a promotional deal when the movie came out in 1998 but it went away rather quickly. Or so we were led to believe.
Rick was on a mission to get that sauce, and so too was the person that finally bought it apparently. I'd like to say that it makes sense, that the craziness of it balances out somehow, but that twisting road is one that a lot of people can't seem to follow without falling off or feeling the need to just sit down and cry as they rock back and forth trying to find a semblance of the world they once knew and the sense that had eluded them for those precious few moments when they really needed it. Boy, it gets dark quickly around here when szechuan sauce is involved. It gets even worse when it's involves and there's little if any reason for it.
Seriously, who pays over twelve grand for a dipping sauce that was popular almost two decades ago? Are people really that bored that they need to simply find things to buy rather than put their money towards something worthwhile? Are we really so driven by commercialism that we'll listen to the shows and ads that we see to tell us what to do with our money and influence us to the point that we have no real free will of our own? It kind of seems that way but every now and then a glimmer of sense starts to poke through. Then something like this happens and a lot of us throw up our hands and wonder at the fate of humanity if we're this excited about a jug of dipping sauce.
Seriously, it's dipping sauce. I think it'd be worth it just to grab the jug, a 20-pack of nuggets, and dig in. Twelve grand would have never tasted so good.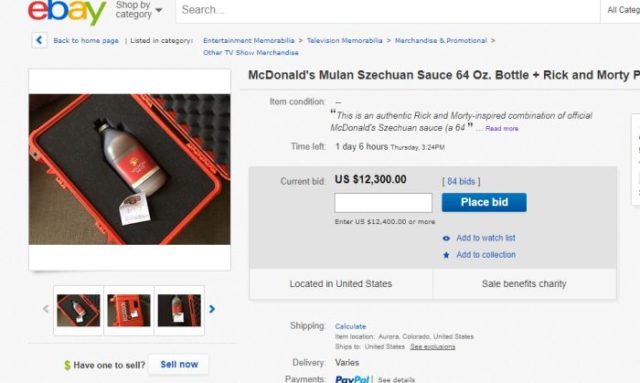 Save