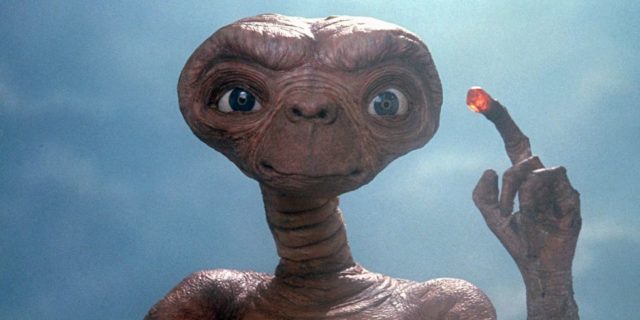 If you've ever wondered why Reese's Pieces were featured in E.T. instead of M&M's then you might be amused to learn that it was a huge marketing blunder made by the Mars company that refused to go along with the deal. Hershey on the other hand decided that it might be worth the chance and allowed the movie to use their candies, which was one of the best decisions they could have ever made in their lives. The candy sales alone from E.T. allowed the company's profits to go up by nearly 300 percent, skyrocketing the company forward in such a way that likely felt as though they'd just won the jackpot.
It's easy to state that no one knows the future and such decisions as this can be explained away by saying that had they known they might have chosen differently. But really, the people that make those kind of decisions are usually put into their position because they have the kind of business acumen that allows them to understand the weft and weave of the various industries to which their product could help and be helped by. The Mars company obviously thought that they were doing just fine without hitching their wagon to E.T., which is true since they provide a product that people love and it's never really gone wrong yet. But imagine the amount of sales that would have been produced had they signed on with E.T. to allow M&M's to be a part of the film. Some might argue that it would have been negligible at best, but honestly with what it did for Reese's Pieces I don't get that kind of feeling.
The candies, as I recall, were one of the biggest things about the movie since it was with the candies that they finally lured E.T. out into the open. I remember that they left a trail of the candies from the shed to the house in order to get E.T. to come out of hiding. That simple little trick allowed Reese's Pieces to become one of the biggest and most well known candies of the decade and thanks to their inclusion in the movie the brand became such a hot commodity that people were buying them left and right. Even now Reese's Pieces are still popular for their chocolate coating and peanut butter insides. Whether they're still made the same way with the same stuff is hard to guess but they still taste good.
I can even recall years later when M&M's tried to make a big deal about their peanut butter candy line. They were good, but they're like a big glob of peanut butter inside a thin candy shell, which is okay but not the same as Reese's Pieces, which is still superior I believe to M&M's in more than one way. In terms of sales when E.T. came out the candy kind of proved its worth since the rise in sales was so impressive that M&M's kind of got forgotten for a little while.
Tell us what's wrong with this post? How could we improve it? :)
Let us improve this post!