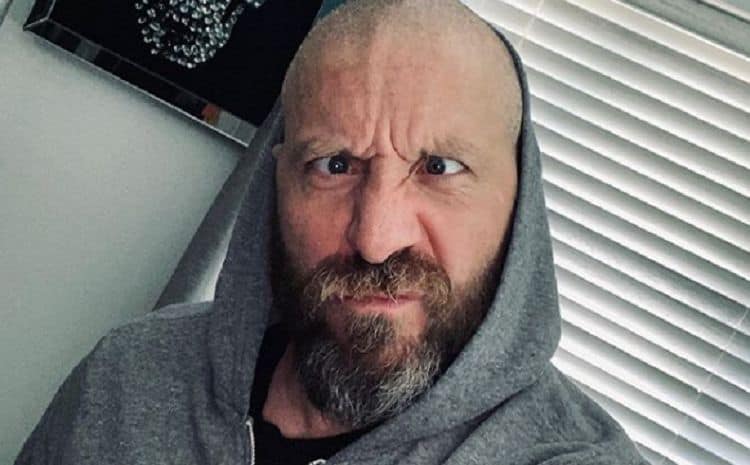 Being a working actor for nearly 25 years isn't something that many people get to accomplish. However, it's become a reality for Ray Park. Since getting his first on screen role in 1997, Park has gone on to be cast in more than two dozen roles. He is most famous for his portrayal of Darth Maul in the Star Wars series, which he has been involved with since 1999. Unfortunately though, it looks like Park's Star Wars days are coming to an end. Reports have indicated that Disney recently decided to recast his role after he uploaded a very strange sexual picture on Instagram. Although the situation could permanently damage Parks's career, his fans are hoping he is able to bounce back. Continue reading for 10 things you didn't know about Ray Park.
1. He's Trained In Martial Arts
Ray's father is a huge Bruce Lee fan who introduced Ray to martial arts at a young age. He initially began training in Hapkido and eventually learned Nam Pai Chuan kung fu. As he got older, Ray went on to compete in martial arts competitions which took him all over the world.
2. He Was Only 21 When He Was Cast As Darth Maul
When Ray was cast as Darth Maul for the 1999 film Star Wars: Episode I – The Phantom Menace, many probably would have guessed that he was a seasoned actor. However, he was just 21-years-old at the time and was new to the industry. In fact, his role in Episode 1 was only his second on screen appearance.
3. He Makes Videos On Cameo
Throughout his career, Ray Park has made fans from all over the world. He decided to create an account on Cameo to give his fans even more access to him. Cameo is a platform that allows people to easily purchase personalized videos from their favorite celebrities and influencers. Ray has an account on Cameo but unfortunately it looks like he's decided to take a little break.
4. He Was A Gymnastics Coach
In addition to being a championship winning martial artist, Ray Park is also a talented gymnast. He trained in gymnastics for several years as a way to help improve his martial arts skills. According to his website, he went on to become a gymnastics coach for schools all over London. In fact, it was his gymnastics skills that got him noticed for his very first acting role.
5. He Likes Batman
Ray is a big fan of the superhero world and he always been particularly interested in Batman. He one said, "I'm a big Batman fan; to be honest, to be a part of any superhero movie would really fulfill all of my childhood fantasies. If I could get beaten up by Batman, and just be part of the franchise, even getting kicked through a window would be great!"
6. He's A Family Man
Ray's career has taken up a lot of his time over the last two decades, but that hasn't stopped him from taking care of business at home. He is married to a woman named Lisa and the couple has two children together. When he isn't busy working, he loves spending time at home with his family.
7. He Was Supposed To Be In Iron Fist
In the early 2000s, there was talks about Iron Fist being made into a feature film. Around that time, sources began to report that Ray had been cast in the leading role. However, the project ended up being canceled. Instead, it became a Netflix series almost two decades later.
8. He Started His Career As A Stunt Double
Ray has become quite well-known for his skills as an actor, but when he got his start in the entertainment industry it didn't have anything to do with his acting abilities. Instead, his gymnastics training helped him get discovered for the opportunity to be a stunt double in in the 1997 movie, Mortal Kombat: Annihilation.
9. He Allegedly Assaulted A Woman
The recent incident involving a sexual photo on Ray's Instagram isn't the first time he's been involved in a less than desirable situation. In 2016, he was accused of assaulting a woman at a comic convention in Massachusetts. However, the accusations don't appear to have gone anywhere.
10. He's All About Living A Healthy Lifestyle
Since being in good shape has been a very important part of Ray's career, it only makes sense that he prioritize living a healthy lifestyle. Ray spends a lot of time working out and he also follows a very healthy diet. Judging by some of his Instagram posts he may also be a vegan.