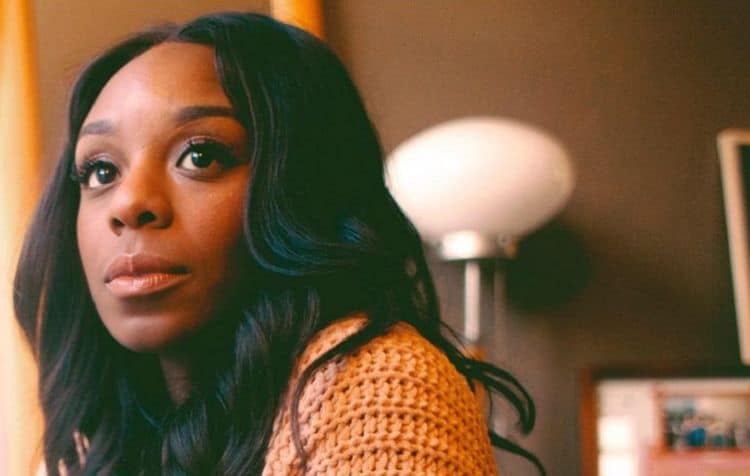 Ozioma Akagha's name may not be familiar to everyone just yet, but her star has been on the rise for the last few years. Since making her on screen debut in 2012, she has been earning bigger and better opportunities. She is best-known for her role as Tamar in Runaways and she's ready to keep adding to her resume. With that being said, it looks like 2021 could be the year that really takes things to the next level for her. She has a main role in the new OWN series Delilah and fans are loving her work so far. With her level of talent and her undeniable work ethic, there's no doubt that we're going to be seeing a lot more from Ozioma in the years to come. Continue reading to learn 10 things you didn't know about Ozioma Akagha.
1. She Studied At Southern Methodist University
In the acting community there's always been a little bit of a debate over whether formal training is necessary. While there are some actors who prefer to jump right into the world of auditions, others have decided they prefer to be as prepared as possible. Ozioma Akagha is among the second group. She attended Southern Methodist University in Dallas where she earned a BFA in theater.
2. She's Also A Voice Actor
Ozioma's on screen credits aren't the only acting jobs she's had. She has also done some voice work over the years and she's been a part of some very cool projects. In addition to having voiced Bublebee in Teen Titans Go!, Ozioma has also voiced several video game characters. Most notably, she was the voice of Alyx Vance in the 2020 game Half-Life: Alyx.
3. She Grew Up Doubting Everything
Kids tend to be pretty trusting people, but Ozioma wasn't that kind of kid. After hearing one of her father's motivational speeches titled "Look Before You Leap" Ozioma interpreted his message to mean that it's not good to be too trusting. As a result, she started to doubt/question any information she received. While this probably served her well in some areas of her life, it proved to be a hinderance in others.
4. She's A Musician
Voicing animated characters isn't the only time Ozioma likes to put her vocal skills to good use. She is also a talented singer and pianist. By the looks of things on her Instagram profile, she is in the process of writing and recording music although it doesn't appear she's released anything yet.
5. She's A Fairly Private Person
There are lots of people in the entertainment industry who can't help but to put all of their business in the streets. Ozioma has never been that type, though. Instead, she is very private and hasn't shared too much personal information about herself with the public.
6. Family Is Important To Her
Although we don't know much about Ozioma's personal life, we do know that family is at the top of her priority list. She comes from a close knit family and she has an especially tight bond with her mom. When Ozioma isn't working, she looks forward to spending as much time with her loved ones as possible.
7. She Never Played Half-Life Before Booking The Role
Most gamers are very familiar with the Half-Life franchise. The first video game in the series was released in 1998 and there have been several sequels and spin-offs. Needless to say, being cast as Alyx Vance was a pretty big deal for Ozioma. She admits, however, that she had never played the games prior to working with the franchise although she was familiar with them thanks to her brothers.
8. She Loves Telling Stories
When most people think of the main goal of acting, entertainment is the first thing that comes to mind. In reality, however, the main goal is often to tell a story. This element of storytelling is one of Ozioma's favorite things about her job and she enjoys finding different ways to bring stories to life.
9. She Has Theater Experience
No matter the platform, you can bet that Ozioma is going to bring her A game and shut it down. According to her resume, she has done quite a bit of theater work throughout the years. She has been a part of productions such as Pride and Prejudice and Hairspray.
10. She's An Award Winner
Despite still being pretty early on in her career, Ozioma is already getting acknowledged for her talent and the work she's put in. She earned a Diversity Scholar from the Upright Citizens Brigade. She was also a star project finalist at the American Black Film Festival.