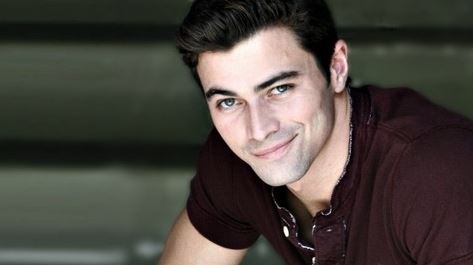 General Hospital fans have been spending some serious time wondering if there is a chance that the men in Port Charles could get any hotter. They have the best looks, the best to offer, and the best situation of all the men in any town around here, and we love that. They are good looking men, but will they have a chance to make sure their good looks stay that way? Or will they end up in a situation that doesn't really allow for that? We do kind of hope that you have a little time in your day to find out which of the men in Port Charles are the best looking this year so that you can enjoy them as much as we are enjoying them and all they have to offer us.
Steve Burton
The fact that he is back in the game as Jason is our favorite thing in the history of all things. He's been gone a long time, and we've been loving another Jason. But, things changed for us when he came back and we all learned that the man who thought he was Jason was really another man who was his own twin brother. Drew has no memories of his life before he was brainwashed to live as Jason, but that's his situation. We are so happy that Burton is back that we literally cannot even handle it. This is some of the best news that we've ever had, and we are so excited to see it all unfold and turn into reality for us. We cannot wait to see them make their lives feel so unique and wonderful again, and that's something we are just so happy about. But, for now, we have to appreciate that he is a good looking man who we get to watch each day. Now, we just want to see him and Sam end up back together so that we can appreciate all of that, too.
Billy Miller
We can't say Steve Burton without adding Billy Miller to the mix, too. He's another one of those men who is just so good looking that it's hard to focus on anything else. He's not Jason anymore, but he is killing it as Drew. He is a mess, he learned he is not the man he thought he was, that he has no idea who is nor does he have any memories of his life before he was the man he is now, and he's also learned that he has a son. It's been one heck of a rough year for him, and he's done it perfectly. He got the girl, then he lost the girl, and now he has another girl who might certainly have a thing for him. That's all there is to it, and we cannot help but wonder if there is something else going on around here. But for now, we are just going to focus on the fact that he took the biggest change of just about any soap star and he ran with it. It's not often you see a soap star lose his role and take on another one with the same kind of amazing talent and skill as Billy Miller.
Matt Cohen
Oh, Griffin. He is a very handsome doctor with a lot to offer, and we are just over here wondering what on the actual earth he was doing with Ava. What made him want to be with her? She's a mess. She was a literal mess after she was burned horribly in a fire, and she'd just done some horrible things that caused a young man her own daughter was dating to die. She was depressed, she was unhappy, and she was not living her best life and yet he fell for her anyway. When that didn't work out, he turned to her daughter, who was recently murdered. But he is one good looking man, so we get why the mom, the daughter, and the new sister of the recently departed daughter are all interested in him. It's kind of gross, if it was real life, but it's also more than a little bit interesting to watch this all unfold in so many fascinating ways.