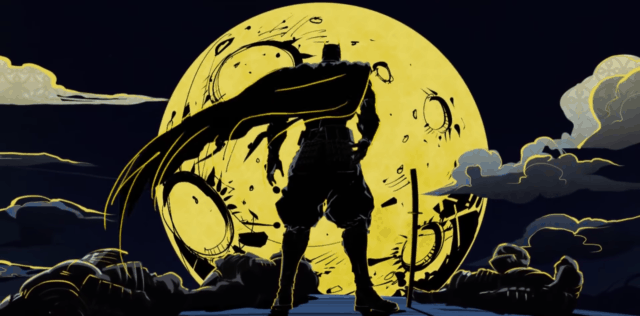 Although DC fans don't have much to look forward to from the DCEU anytime soon, there is nonetheless plenty for them to get excited about.  On the animated front, the company has a sterling reputation for putting out consistently excellent animated adaptations of their comic book heroes.  Already this month, the studio has put out Batman: Gotham by Gaslight: a stellar reimagining of Gotham's Dark Knight as a turn-of-the-century vigilante chasing down Jack the Ripper in the days ahead of the Gotham World's Fair.
And, of course, there is Batman Ninja, the exciting new anime feature due out later this year.  First announced in October of last year, the feature gained widespread attention from the internet with the release of its first trailer, which presented a particularly eye-catching reimagining of Batman as a Feudal-era samurai.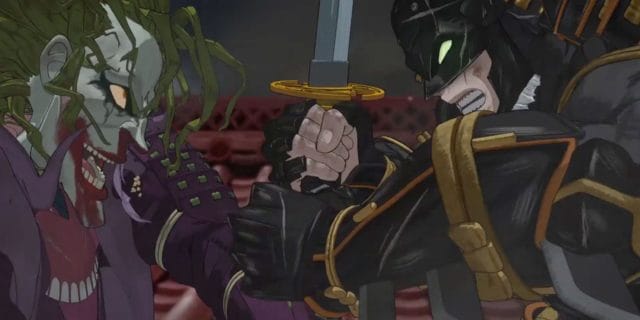 The film's official synopsis reads "Batman Ninja takes a journey across the ages as Gorilla Grodd's time displacement machine transports many of Batman's worst enemies to Feudal Japan — along with the Dark Knight and a few of his allies. The villains take over the forms of the feudal lords that rule the divided land, with the Joker taking the lead among the warring factions. As his traditional high-tech weaponry is exhausted almost immediately, Batman must rely on his intellect and his allies — including Catwoman and the extended Bat-family — to restore order to the land, and return to present-day Gotham City."  Although the final cast listing for the film has yet to be released, it is confirmed that reimagined versions of various Batman allies — such as Nightwing, Red Hood, Red Robin, Alfred and Catwoman — are all set to appear.  Additionally, a number of his deadliest foes — including The Joker, Harley Quinn, The Penguin, Poison Ivy, Two-Face, Clayface, Deathstroke, Bane and Flash mainstay Gorilla Grodd — are also confirmed to appear in some capacity in the film.
And although the film was already announced for release in Japan for later this year, no word — until now — had been released as to its American release.  Following the pattern of recent DC animated features, it will be a straight to video release in the US.  The film will be first released digitally on April 24, only a few short months from now.  It physical release, including both DVD and BluRay, will come two weeks later, on May 8th.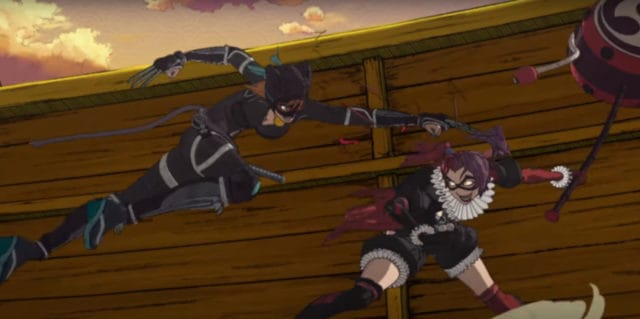 It should come as a relief to fans that they will not have to wait very long for the latest Bat-flick, especially with the unknown status of the upcoming live-action Batman movie (which, at this point, may or may not include Batman actor Ben Affeck).  By Spring's end, there'll be another high-quality animated adventure for the caped crusader to punch his way through that will hopefully be good enough to make you forget that you still have a Jason Momoa Aquaman movie to grin and bear at the end of the year.