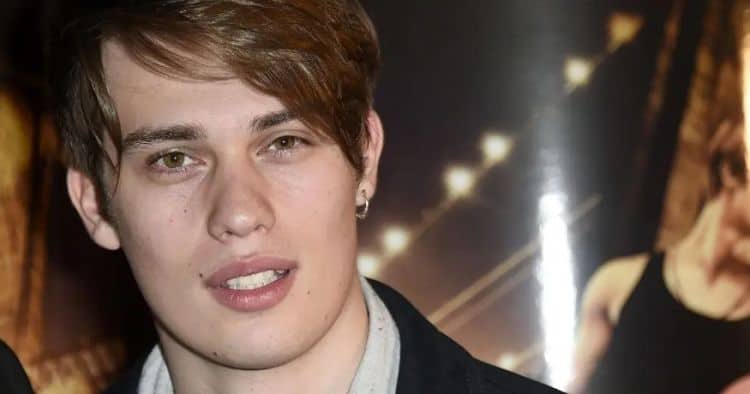 Nicholas Galitzine's professional life has been a whirlwind the last few years. He started his professional acting career in 2014 and gained traction when he was cast in a main role in the 2019 Netflix series, Chambers. Not only were people stunned by his handsome face, but he also proved that he has acting skills. Now he is on the verge of really getting a big break thanks to his upcoming roles in the films The Craft: Legacy and Cinderella. Although he doesn't have a long resume, people who are familiar with his work are excited to see what he brings to both projects. Keep reading to learn 10 things you didn't know about Nicholas Galitzine.
1. He Loves A Good Adventure
Nicholas is always down to try new things and he loves to make the most out of every moment he has. With that being said, he never shies away from the chance to experience a good adrenaline rush. He loves to do things like go exploring, ride horses, and go off roading.
2. He's A Singer
On top of acting, Nicholas is also a talented musician who sings and plays the guitar. Music was actually his first pursuit and he's been thankful to get the opportunity to incorporate his musical talents into his work as an actor. At the moment, it doesn't appear that he's released any music.
3. He Was A Rugby Player
When Nicholas was younger, being an actor wasn't something that was at the front of his mind. Instead, his primary focus was on sports. For many years, he though that his career would somehow center around sports. He grew up playing soccer and rugby and was a very talented athlete. Unfortunately, he injured his rotator cuff while playing rugby which put an end to his career.
4. He Doesn't Really Like To Watch Himself
Some actors love getting the chance to see themselves on the screen, but Nicholas isn't one of those people. He told VMan, "I'm not one of those people who really enjoys watching themselves. I think it's incredibly difficult to be impartial. I truly am my own harshest critic. It's difficult having myself totally available to kind of watch and review. I don't know. I personally prefer having it there on the big screen and only having to watch it once or twice."
5. He Loves To Learn New Things
Nicholas never pursued higher education in the formal sense, but that doesn't mean that he isn't educated. He is constantly pushing himself to learn new things and he is always looking for information. He has been working on teaching himself Spanish and also plans to learn about anthropology or psychology.
6. He's From London
Nicholas was born and raised in London which is also where he developed his interest in acting. He recently moved to Los Angeles to continue to pursue his career in Hollywood. Although he appreciates the beautiful weather southern California has to offer, he misses being close to his British roots.
7. He's Studied Martial Arts
Nicholas is the type of person who likes to stay active and exercise has always been a part of his regular routine. However, exercise for Nicholas doesn't just mean getting into the gym every day. He enjoys doing martial arts and is trained in Krav Magra which is a military self defense fighting style which was developed in Israel.
8. He's On TikTok
TikTok has completely taken over 2020 and it's become responsible for a lot of the year's viral content. Nicholas has decided to get in on the action and he is an active user on TikTok. His videos consist mostly of music and fitness related content. He currently has just over 6,300 followers on the platform.
9. He Likes To Play Complex Characters
Despite still being early in his career, Nicholas is already the kind of actor who appreciates a good challenge when it comes to the roles he takes. He loves to play characters with complex personalities and it gives him a chance to explore people that he may not be able to relate to in real life.
10. He's A Strong Supporter Of The Black Lives Matter Movement
Since being in the spotlight, Nicholas has made it a point to use his platform to stand up for the things he believes in. He has has consistently shown his support for the Black Lives Matter movement and the fight to end racism and police brutality. He has an entire highlight section on his Instagram account dedicated to sharing resources pertaining to the Black Lives Matter movement.