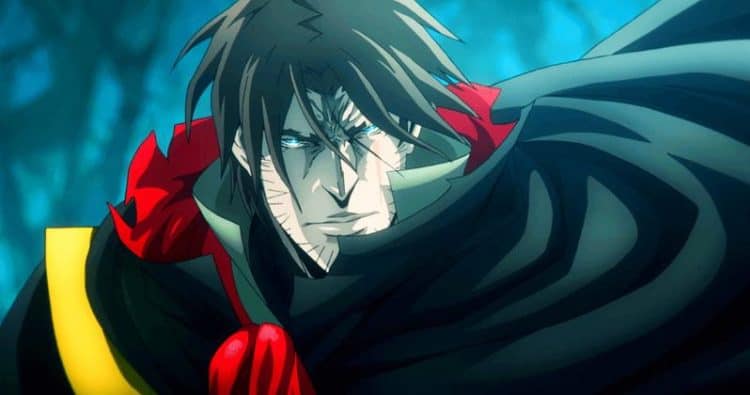 Sometimes things end far from where they start, and sometimes they come full circle and end where it all began. The trailer to Castlevania season 4 already looks nuts as the amount of action and gore is going to be impressive and the story is going to be intense as the efforts to keep Count Dracula in the grave will contend with the attempt to bring him back, something that very few humans in their right mind would want. But then again, the enemies in this series might think they're in their right mind but it's kind of obvious from the type of destruction they want that such isn't always the case. The fourth season will spell the end of this series and it's fair to think that fans are going to keep wanting more and more as time goes on, but as of now, it's not certain if there's any more that Castlevania can give. Four seasons is a decent run at least and enough time to tell an impressive story that can have quite a few twists and turns. What might come next is hard to say since the characters have been through so much already, especially with the task of trying to keep the number one bad guy down as others try to resurrect him continuously. If there's a way to keep people from trying to bring Dracula back it would be great to see it in this season, but it's very likely that such a thing would require a great deal of sacrifice or the total abandonment of the story without any possibility of ever coming back. The trailer makes it pretty clear that things are coming to a head and it's fair to think that once this is done, the creation of another story wouldn't be too hard, but it would likely need to wait since letting this finale breathe a bit and sit for a while is likely kind of important since to be fair, trying to keep going with various story ideas is all well and good, but letting them rest and be appreciated by the fans isn't bound to hurt anyone or anything, and might actually benefit the show, or replacement show, further on down the line.
It does sound as though there might be a new show that will be set in the same universe and will be serving as a replacement for Castlevania, but as of now, nothing is really being said about it. The likelihood that the new show will remain on the same course is next to nil, or so it feels, since trying to copy anything about this show is bound to end in some type of controversy or backlash from the fans since plenty of people have been paying attention to what's happening in Wallachia and have been itching to see Trevor Belmont's every swing and death-dealing blow land as the show has continued throughout the last few seasons. For those of us that remember the game when it was still a 2D, pixelated adventure that was fun but at times extremely difficult, this is like being thrust light years ahead into a present we never thought would come, and all too soon the show is at its end, at least for now. It does feel as though this might be an idea that can be revisited later on, but it will take some time and a great deal of skill to make it just as appealing as it's been, especially since there have been no punches pulled thus far and the fans have been loving it. Of course, what's not to love? A horror-laden animated series that's allowed to get down and dirty and is also allowed to use foul language is a grown-up's delight when they still love the idea after all these years and are excited to see some of their favorite ideas finally making it to the small screen. Just imagine what might happen if a Castlevania movie managed to appear at some point. It feels as though a lot of fans might lose their minds in anticipation.
But as one can guess, such a thing is either on the back burner or being kept on the down-low, or hasn't even been thought of yet. The possibility of seeing a movie feels like it would be at least a decade, or close to it, into the future, if only because a script would be needed that would blow the mind of everyone who reads it. Such an idea is worth hoping for, but at the same time, it's worth noting that if it did come along, a lot of people would likely have something to say about it in one manner or another. Personally, it sounds like something that would be worth considering, at least for streaming purposes.
Tell us what's wrong with this post? How could we improve it? :)
Let us improve this post!