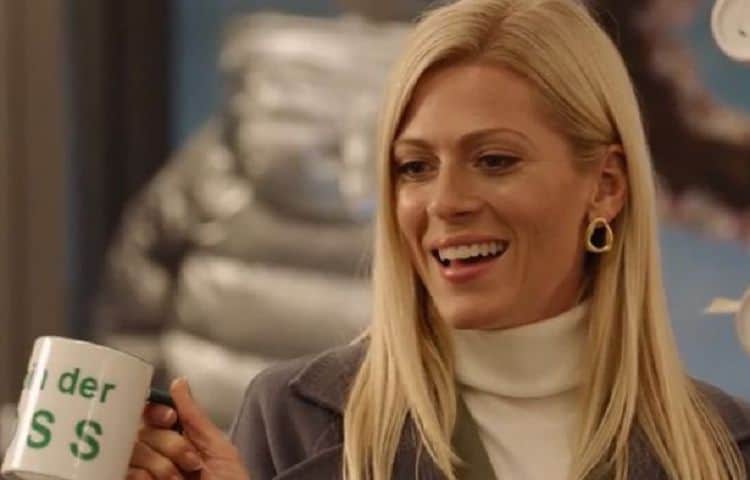 From the moment Nele Kiper got her foot into the acting door, she made it clear that she was here to stay. She has managed to work consistently since the mid-2000s, and during that time she has built a resume that includes more than 50 on-screen credits. Nele has the ability to seamlessly move between characters and genres, and his has allowed her to get access to countless opportunities. While she is most well-known in her home country of Germany, she has also achieved success on an international level. If you're not familiar with her work just yet, she's definitely someone you should add to your list to check out. Continue reading to learn 10 things you didn't know about Nele Kiper.
1. She Studied Linguistics
We weren't able to find much information on Nele's journey towards becoming a professional actress, but one thing that we do know is that acting wasn't always her main focus. When she enrolled in college she chose to major in linguistics at Ruhr University.
2. She Started Her Career Behind The Scenes
With the way that Nele lights up the screen every time she steps in front of a camera, it's a little difficult to imagine her doing anything other than acting. However, at the start of her career, she spent more time behind the camera than anywhere else. She eventually got her first major acting opportunity in 2006.
3. She's A Wife And Mother
To the world, Nele is a famous actress, but when she's at home she's simply a mom and a wife. She is married to director Peter Thorwarth. They met in 2004 while they both were on the set of Peter's movie, Golden Zeiten. The couple now has one child together.
4. She Likes To Travel
When you work as hard as Nele does, it's always nice to be able to take a break and make time for some of the other things you enjoy. Nele is the kind of person who enjoys traveling whether she's going somewhere outside of the country or traveling to different parts of Germany.
5. She Loves Fashion
Every time you see Nele step out in public you can bet that she's going to be looking her best. She doesn't appear to have any modeling experience, but she definitely dressed like one. Nele has a natural eye for picking out nice clothing and putting stylish outfits together.
6. She Enjoys Meeting New People
Every actor has something different that they love about acting. For Nele, one of her favorite things is that she meets so many different people. During an interview with Any Di, she said, "I have always been very interested in people and their different interests and characters. The way we communicate with each other, what defines us, influences what makes us the person we are. It fascinates me to dive into the emotional world of another person and to think my way into another life."
7. She Always Keeps A Snack In Her Purse
If you carry a purse you can probably relate to having one item in there that you really can't go without. Although some people may expect that item to be something hair or makeup-related, that's not the case for Nele. While talking to Any Di, she revealed that a small snack is one thing she always has in her purse.
8. She Enjoys The Outdoors
Don't let Nele's pretty face make you think that she's too 'prissy' to enjoy some time outside. She genuinely loves nature and you can usually find her outdoors soaking up the sun when the weather is nice. Some of her favorite outdoor activities appear to be hiking, swimming, and playing in the snow.
9. She's Somewhat Private
Now that she's been in the entertainment industry for well over a decade, there are some people who probably feel like they should know more about Nele than they do. In reality, however, Nele has always been a fairly private person. She seems to enjoy living a more low-key lifestyle. Nele is active on social media, but she doesn't share anything that would give away much information on her private life.
10. She Is A Positive Person
Just like anyone else, Nele's life has seen plenty of ups and downs. Despite it all, she's managed to keep pushing forward and she's a firm believer in the importance of positivity. No matter what's going on Nele does her best to keep a positive outlook on the situation. Having this kind of attitude has likely been very beneficial to her over the years.