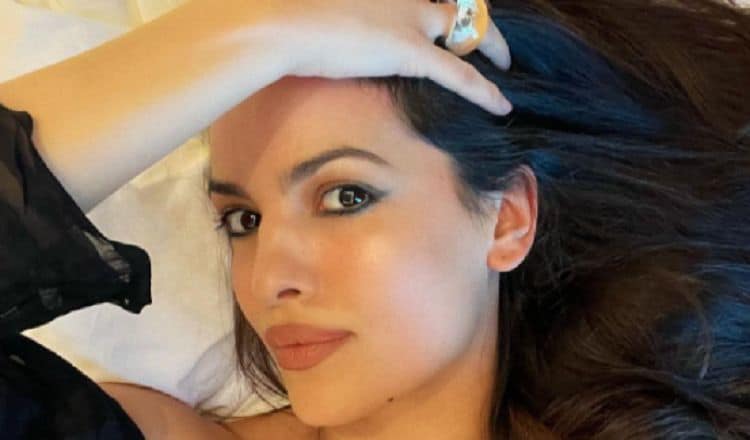 Natasa Stankovic is one of the most famous models and actresses in the world, and people cannot get enough of her. She has been in the business for many years, and her mere existence is enough to make her fans fall over sideways with admiration and love for her. She's beautiful, of course, and her fans want to follow her every move. It's understandable when someone is so lovely and life seems to treat her with so much goodness to want to see more of her personal life and learn more about how she does it all. With that in mind, let's figure it out together.
1. She's Young
Stankovic is very young. She's still in her 20s. She was born on March 4, 1992. This means she will celebrate the big thirty in 2022, and 2021 was the last birthday in her 20s she'd get to celebrate. She began her last year in her 20s as a married woman with an infant son, and we imagine she's looking forward to all the good her 30s will bring her.
2. She's From Yugoslavia
Stankovic was born in a place that now goes by a new name. Today, it's Serbia. However, when she was born in the early 90s, she was born in a place called SFR Yugoslavia. It's the Pozarevac, Republic of Serbia. She grew up there, and she spent most of her life in the area.
3. She is Married
She dated Indian cricket player Hardik Pandya for some time before they got engaged in 2020. The lovely couple became engaged on New Year's Day 2020, and we imagine that they had no idea what was about to happen shortly after they celebrated one of the best days of their lives. They didn't know a global pandemic would shut down the world, but they chose to get married in the middle of quarantine, and we have a feeling they did so knowing that they would welcome their first baby, a son by the name of Agastya, on July 30, 2020.
4. She is A Model First and Foremost
When she began her career in the public eye, she began as a model for a very famous brand. Johnson and Johnson hired her to model for their campaigns, and that's what she did. She started this part of her career in 2012, and she moved on to acting in 2013 when she began acting in Bollywood films.
5. She Moved to India When She Was 20
She knew she was going to engage in a long career as a model and an actress, and that meant leaving home and moving to India. Being in Mumbai made it much easier for her to land jobs and earn roles. It's done nothing but help her take her career to the next level, which tells us it was quite literally the best move.
6. She Loves Adventure
Natasa Stankovic is a woman who loves adventure. She especially loves it in terms of travel. There is no part of the world she is afraid to visit. Prior to being locked down for the pandemic and having her first baby, she was all over the world. She did a lot of travel for work, but much of it was also for her own personal pleasure. It's a great way to live.
7. She Makes her Husband a Better Man
He has been known to say that getting engaged to this woman is the best thing he ever did in his life. He didn't tell anyone ahead of time that he was going to propose to her, but he did say that she makes him a better man each day. She makes him strive to do things that are good, to be a good person, and to be the best husband and father.
8. She Has an Impressive Following
Stankovic has so many fans that it seems impossible she could land more, but she does each day. Her Instagram following has already reached more than 2.8 million, and fans keep joining in to see her share photos of her personal life. They love photos of her son and her husband, and we get it.
9. She Misses her Family
She posted on March 4 just how much she misses her family. She's sad that she has not seen them in so long, and that they cannot be together right now. She cannot wait to see them again, and she cannot wait to be with them for a very long time, and that she will never spend this much time away from them again. We cannot even imagine not spending time with our own families for this long.
10. She Loves to Work Out
She enjoys working out, and she often films herself and takes photos of herself before, during, and after her workouts. It's so important to take care of yourself from the inside out, and she does so regularly.